Both images are from the front yard of a small, neglected-looking house, but when the weather gets better the front yard transforms and becomes a place full of whimsy.
Conceptual contrast: Natural vs Man-Made
"Identifying the contrast in a scene and maximizing it when it's an important part of the photograph will make your photographs more interesting. More captivating."  
David duChemin
He suggests and gives some thoughts on five kinds of contrast to look for to maximize or amplify them in an image. One of them is the
contrast of ideas
, which may be an image showing a contrast of
natural vs man-made
.
These are my first hummingbird photos. This little fellow might be living nearby as it kept coming back over and over to feed at the feeder and flowers I keep on my deck.
At first, I didn't bother to take any pictures, I was enjoying the moment, feeling in awe having this amazing little creature so close to me. 
By the fourth time it came back I had my camera with me. It's not easy to compose a picture when the little subject flies so fast that it makes your head spin, but how lucky I was that my new tenant (that's what I call the little creatures that come to live and eat in my backyard) perched on the string light after each feeding.
I hope before the end of summer I have my latest project
, 
2021 
A Year in Pictures

, ready to be printed by Milk Books.
It's been time-consuming to go through my photos, re-editing some, deleting some, and uncluttering my entire Lightroom catalog, but it's so much fun rearranging and sequencing photos, and gradually creating a photo narrative.
Looking through my archive since 2016, I noticed some recurring themes, one of them being the American flag, and I thought it would be interesting to start a series about it, and see where this will take me. 
The display of a flag is so encrusted in the American culture, and seeing flags displayed almost everywhere, had a great impact on me. Growing up in Brazil, the only displayed flags were the ones in the government buildings. Wearing the main colors of the Brazilian flag, green and yellow, was considered shabby. It clearly shows how little we were proud of our country. Things have changed in Brazil, but nothing compares to what I see in America.
More than just a beautiful picture of a flag, I want something in which a flag ties up a bunch of disparate feelings and creates a beautiful photo. Wouldn't it be interesting to challenge the banality and see if I can create a photo-narrative collection of meaningful images?
​​​​​​​
The reason I don't post every week is that writing a good text in English is not an easy task for me. I learned English in my late 30's. If I were to write this blog in Portuguese, I could make it in 10-15 minutes, but in English, it takes half an hour or more, and this space is not about writing, it's about the joy I get when I am photographing.
I want this place to be an online photography gallery of the places I go and the things I notice; and in the spirit of trying to get back in the groove of photographing, I'm going to start posting more often and not worry so much about writing, expressing myself with images.
Twenty-one people were gone.
greed decides who lives, and who dies.
Usually, I don't have doubts when choosing if I'm going to keep a photo in black and white or in color, but particularly with this photo I like both versions, and I couldn't make up my mind which one to keep.
I posted this photo in black and white in the Home Photo Salon to hear what other members of the group think about it. I was disappointed only one person made a comment. Diane Wehr. In another photo of this set, she wrote something I really like 

"
In
street photography, the goal is to capture an unplanned moment in time. The micro stories are subjective and open for creative interpretation. They can generate relationships that do not conform to reality." 
I think this photo tells a story of a brief moment when this couple was having their wedding pictures taken on the street. A moment that I believe was not going to be part of their wedding album, and to me, that's what makes it so interesting.
​​​​​​​
I started playing with collages when I was a child, and I see diptychs as collages. Creating new images by mixing and matching them, and giving them a new meaning has always fascinated me.
It is always such a joy to find images that in one way or another fit together.
Gathering Light
's chapter two is about experimenting with simplicity. Create visually clean images by leaving out of the composition competing elements. Laura suggests we create diptychs and see what happens.
I chose these two images to pair for their color palette and visual coherency. They complement each other in a thoughtful way. It's interesting how we start seeing new meaning in two images that balance and reflect each other.
What made me put these two images together was their color palette and their cohesive mood. 
At first, seeing them together, I thought about dreams, about daydreaming. It took me back to when I was younger and I would lay down on the terrace on top of our home and daydream for hours. On a second look, I started getting a feeling of mystery, of haunted stories, gaudy even.
I found out that a helpful way to decide if two images connect to each other, and
at the same
time resonate with me, is to ask myself -  would I hang it on my walls?
One day trip to Rockport, MA
Last year, at the end of September, I gifted Fabiana and Brady with tickets to watch
A Walking Play
- performed by the
TigerLion Arts
and presented by 
The Trustees
. at the
Appleton Farms
in South Hamilton, MA. On our way there from Cambridge, where Fabiana lives, we stopped at Rockport, a charming New England seaside town. 
It was a sunny pleasant day. We strolled downtown and had lunch before heading to watch the play. We didn't have much time to explore the area but we are planning to go back there and explore the other towns in the area.
Taking road trips wondering and exploring, makes me feel more grateful for this beautiful world and for my life. 
Home as a place within myself
The theme of our next challenge at Home Photo Salon  is 
Home
,
and the f
irst thought that comes to mind, as corny as it sounds, is home is not a place, is a feeling.
Watching 
Laura Valenti's
free e-course Sight + Insight I saw in her studio tour video I saw a framed mantra
I have arrived, I am

home.
Reflecting on these words and searching for answers, I realized that the kind of images I want to create is about
Home as a place within myself.
I can take beautiful photos of beautiful things & people, but I am struggling to create images that reflect the feeling that Home is a place within us, it is not somewhere outside ourselves to be found. 
I've been feeling overwhelmed by the thought that maybe this struggle is just a reflection of where I am right now as a photographer.
When I read these words from
Sean Tucker
, they soften my heart, they reminded me that instead of feeling frustrated I should focus more on the joy of taking pictures.
"...by focussing on the only thing that was ever in your hands in the first place: doing the very best work you can for the sheer joy of it."
Love After Love
by Derek Walcott
   The time will come when, with elation,
    you will greet yourself arriving at your own door,
    in your own mirror, and each will smile at the
    other's welcome, and say, sit here. Eat
   You will love again the stranger who was yourself.
   Give wine. Give bread. Give back your heart
   to itself, to the stranger who has loved you all
   your life, whom you ignored for another,
   Take down the love letters from the bookshelf,
   the photographs, the desperate notes,
   peel your own image from the mirror.
"Since I'm inarticulate, I express myself with images
." — Helen Levitt
Wishing you a Christmas that's merry and bright, and a healthy and relaxing holiday season.
The Meaning in the Making
It is interesting how time can change your relationship with an image when you look at it with fresh eyes. When you let go of perfection, when you let go of the idea you need validation in the likes of others for your photography to have value and meaning; only then you start to get a sense of absolute joy and fulfillment in making photography.
I have been reading
The Meaning in the Making
 by Sean Tucker. I have been reading it slowly, mainly in the mornings, like a prayerful way to start my day. This book has taken me on a path to live a fulfilling creative life rather than worry a
bout success and likes. 
"We make. And we hope that those who experience what we've made will feel the truth of what we've shared resonate and hum within them as well. We might not even be able to put clearly into neat, descriptive prose what we've shared, but that's the beauty of art; it's not a medium that requires certainty. "
(page 10)
I had mixed feelings when I first read about our next challenge at the
C2H Salon
. I liked the idea of creating a printed zine for the Salon but I didn't feel too excited about the theme - LOT - featuring photos of parking lots and gas stations, nothing something that I ever thought of shooting.
James' idea was to use a specific boundary to motivate and help us search and take interesting photos.
I caught myself walking in parking lots and gas stations seeking interesting scenes, talking to people, and taking some portraits.
Since I've joined this group of photographers, I've learned that just because I am not noticing anything interesting to photograph, it does not necessarily mean there isn't something interesting to photograph.
Photographing with intention.
Not every photo is going to be a winner, and that is ok.
Not every day I carry my camera with me.  Somedays I don't want to see through lenses, although my mind keeps making pictures everywhere, composing a frame, looking for interesting light, paying attention to all details in front of me, however, I'm glad I brought it with me when we went on a road trip yesterday.
Looking back at my Fall photos always helps me get through the winter.
A Short Story of a Close Encounter
Challenge # 6 - A Portrait and a Story
I was driving on Main Street looking for a place to park my car when I noticed a lady wearing a hat crossing the street. People wearing hats always catch my attention.
I parked the car and started wandering the streets. At the strip of green that divides much of Main Street, I saw the lady with a hat talking to somebody. She was sitting on a bench, he was standing with a cup of coffee in his hand. He looked more like a passerby who just sto

pped for small talk

rather than a friend. That made me think

that the lady wearing a hat is open to talking to strangers.  
I kept walking but keeping an eye on them. When he left I turned around, walked towards her, introduced myself, and asked if I could take make some photos of her.
Stephanie is an interesting, smart & witty woman. We talked for about 45 minutes and she told me some interesting stories, including one about the hat she was wearing.
Earlier that day, while walking on a street by the church, she saw a hawk coming down for a chicken. Waving her arms and yelling to the hawk, she tried to save the distraught chicken, but she couldn't stop the inevitable. The hawk got most of the chicken, leaving only parts of it in the middle of the street.
To pay her respects to the dead chicken she got the biggest feather she could find, went back home, washed it, and now the dead chicken feather adorners her hat

.
Hearing that made me think that she was a cuckoo, or she was mocking me.
I said goodbye promising to send her some pictures and off I went.
On my way to my car, I noticed a dead-end street by the church and decided to check it out. Some children were loudly talking to each other at the end of the road, when I was approaching them they left in a hurry, and that's when I noticed a dead bird in the middle of the road. It was a much bigger bird than the ones that visit my backyard, and that's when I
saw one chicken leg by the remaining feathers!!!
Challenge # 5 - Capturing the Mundane and Everyday
Our 5th Challenge at the Close to Home Photo Salon was very stimulating - finding beauty in the Mundane as a photographer, to pull beauty or interest out of a traditionally mundane moment or object.
Looking for inspiration from my own everyday world has taught me to see in a deeper way, I feel I am becoming more attentive, more intentional when I photograph. To me, the key to making interesting photos of things that easily can be overlooked is to

bring up some kind of emotion, atmosphere, or mood

to them, otherwise, something is missing, it's just a boring, banal photo.
This simple shift in how to look at a scene before shooting has opened up a new and beautiful way of seeing and making photographs.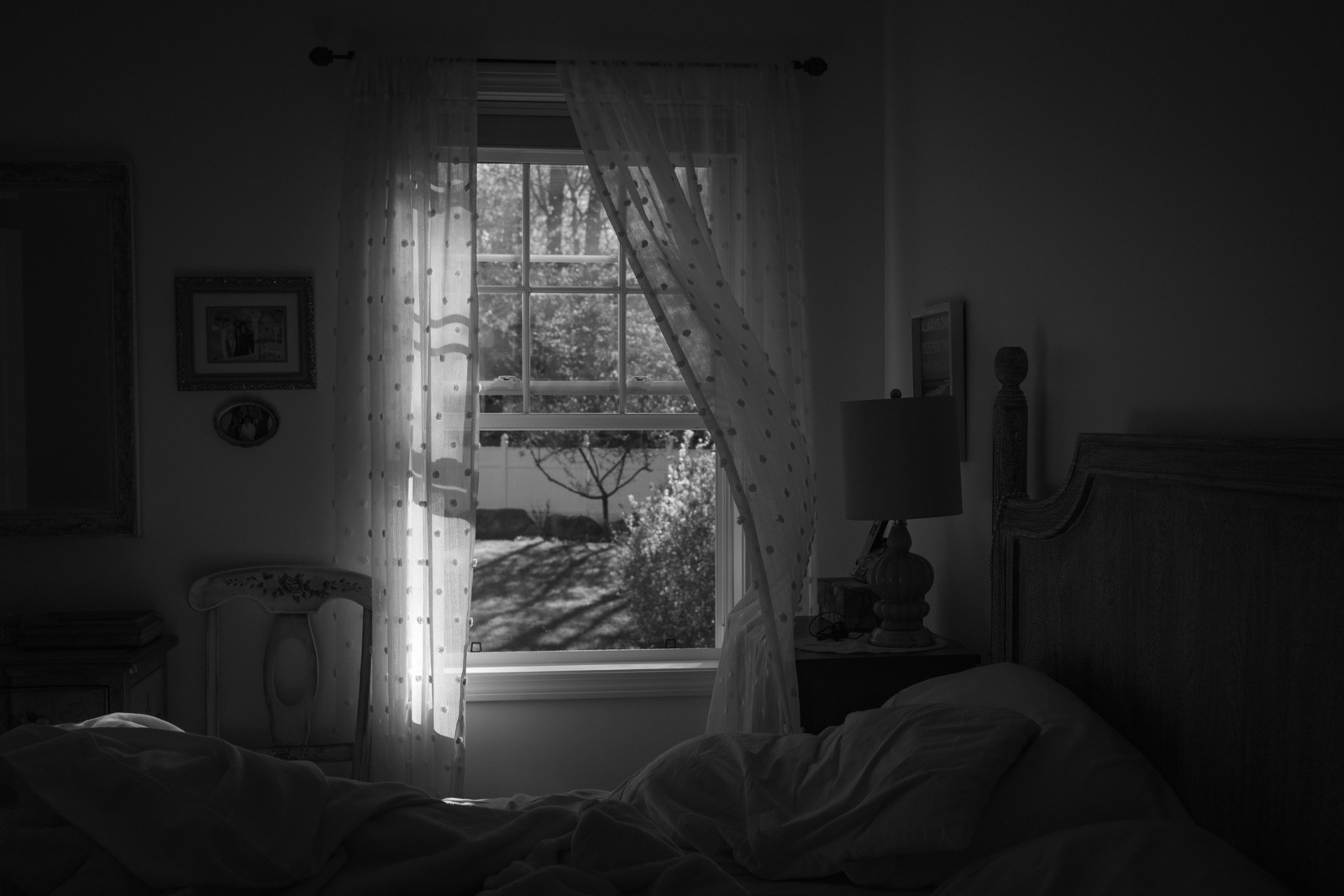 For so many years, I'd had so much joy taking pictures of my garden, especially in the spring, but not this year. I've been feeling so restlessly,

out of place, like something is missing and I can't make much sense of it.
Thinking about it I wonder if these feelings are a late reaction to the global lockdowns and financial and emotional strain of the pandemic, both in general and within the bubble of our family. 
I think I managed the pandemic mayhem well up to a couple of months ago. I've accepted what I could not change, I've been doing the right things to help reduce the spread of this virus without feeling my freedoms have been curtailed, but lately, I've been caving into these feelings and it's not being easy to cope with these emotions.
​​​​​​​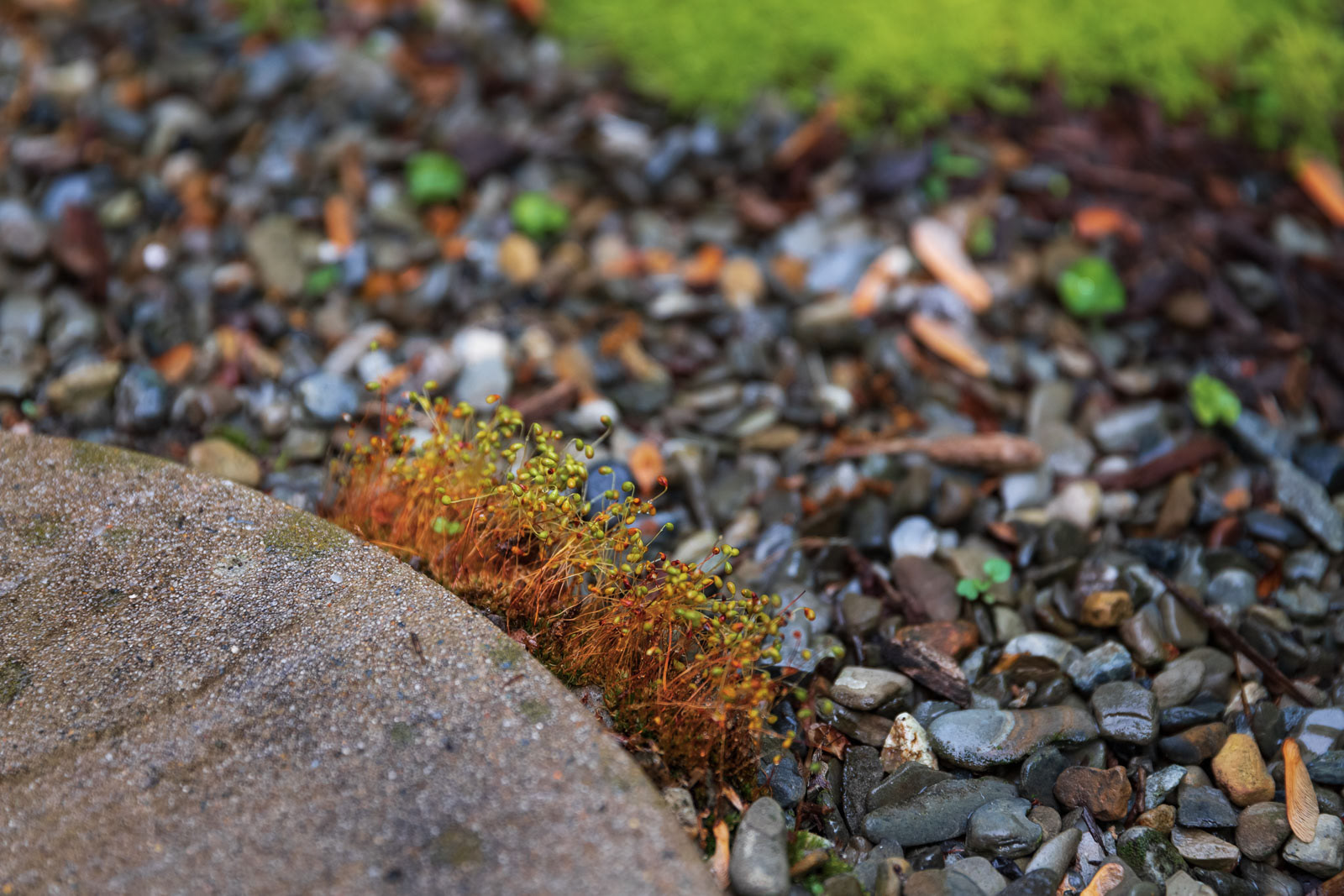 Challenge # 4 Showing Emotion in the Inanimate
Exercise to open our eyes to bring sensibility 
into our photographs. ​​​​​​​
Look for Lines & Shapes - Lightning 
Tones, Color, and Texture 
Experiment and try different angles.
Chalenge # 3 - Street Portraits
Despite feeling a lot of discomfort it was very rewarding to get out of my comfort zone and ask strangers to take their portraits.
This is a photography skill that I want to practice more -  make people feel natural and real in front of a camera. 
​​​​​​​
For a person like me who struggles with perfectionism, who thought that making pictures implied making

perfect and pretty,

 it's been a  very eye-opening experience being part of this incredible community - Close to 

Home Photo Salon

. James is a very kind and generous teacher and he has created a wonderfully inspiring community - so much education, so much inspiration, so much fun.
Embracing imperfections  -  Refine my ability to observe  -  Find beauty in the mundane
Shifting my focus from simply photographing things to start photographing feelings, and emotions.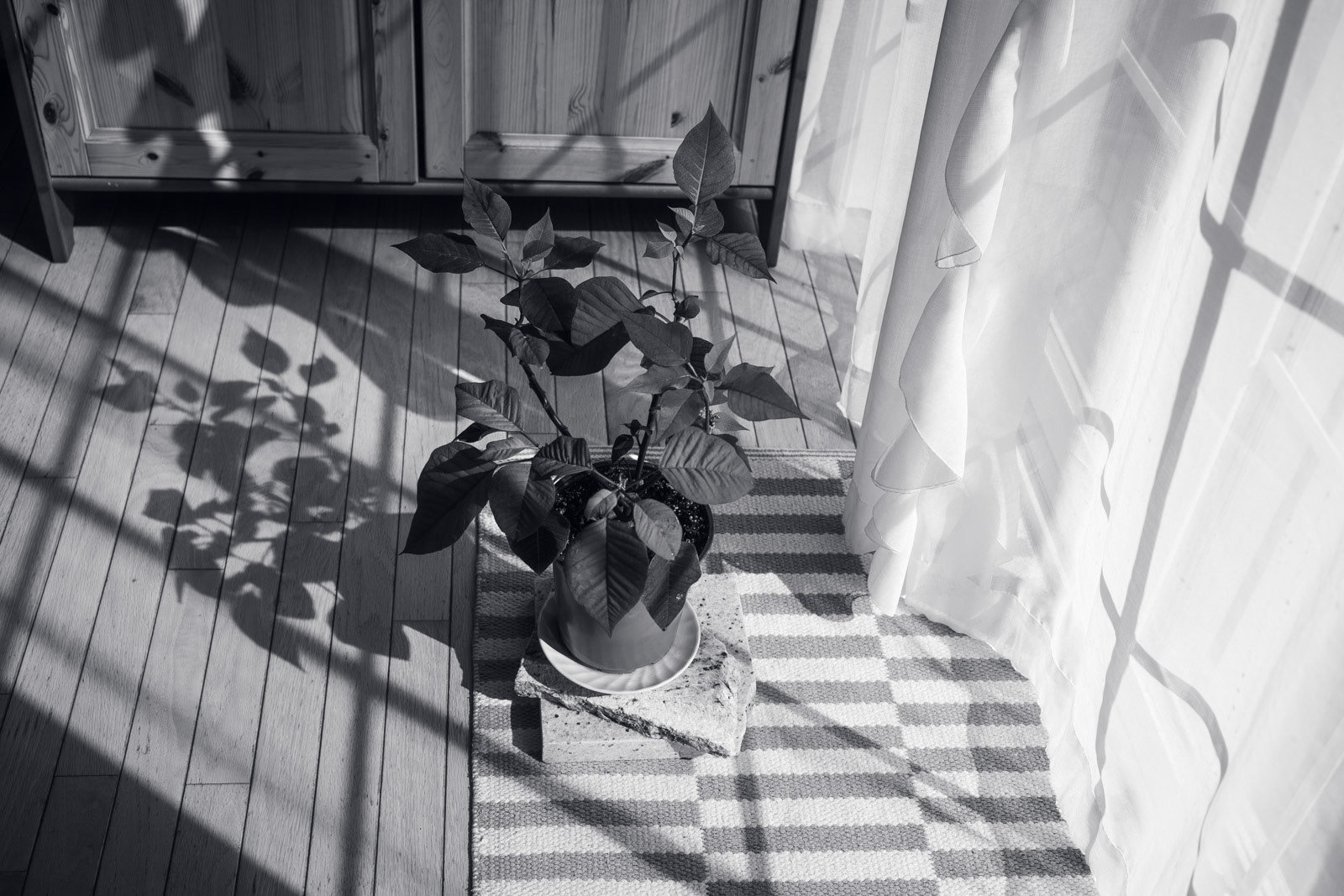 ​​​​​​​
For a couple of years, I had tried to join Roxanne Bryant class

 

Editing for Artists,

and every time I was too late to sign up. Finally, this year I was able to register for it and I didn't get disappointed. It was a worthwhile investment.
Her teaching style is both gentle and kind. She's a talented artist who does not hold back in sharing her knowledge and expertise. Her color theory/editing class was more than I could have hoped for.
Challenge # 1 - Dreamlike
Every 5-6 weeks, members of the Close to 
Home Photo Salon
will get a theme for a challenge to motivate and help photographers create something beautiful, interesting. It's a way to help us focus and get inspired to keep shooting, practicing, and experimenting. 
The more we take photographs, the more we will learn and grow as a photographer​​​​​.
The first challenge was called Dreamlike. The idea was to create new work that had a dreamlike feeling keeping it within the Close to Home theme. It was not an easy challenge, mainly because it was the first time I participated in a photo challenge, and I wasn't sure which direction to go.
I was driving on a misty & foggy afternoon when I drove by this cemetery. The quiet and soft mood of the fog and mist evoked an ethereal and wonderful atmosphere. I felt compelled to pull over and get inside and stroll around, breathing in the fresh air.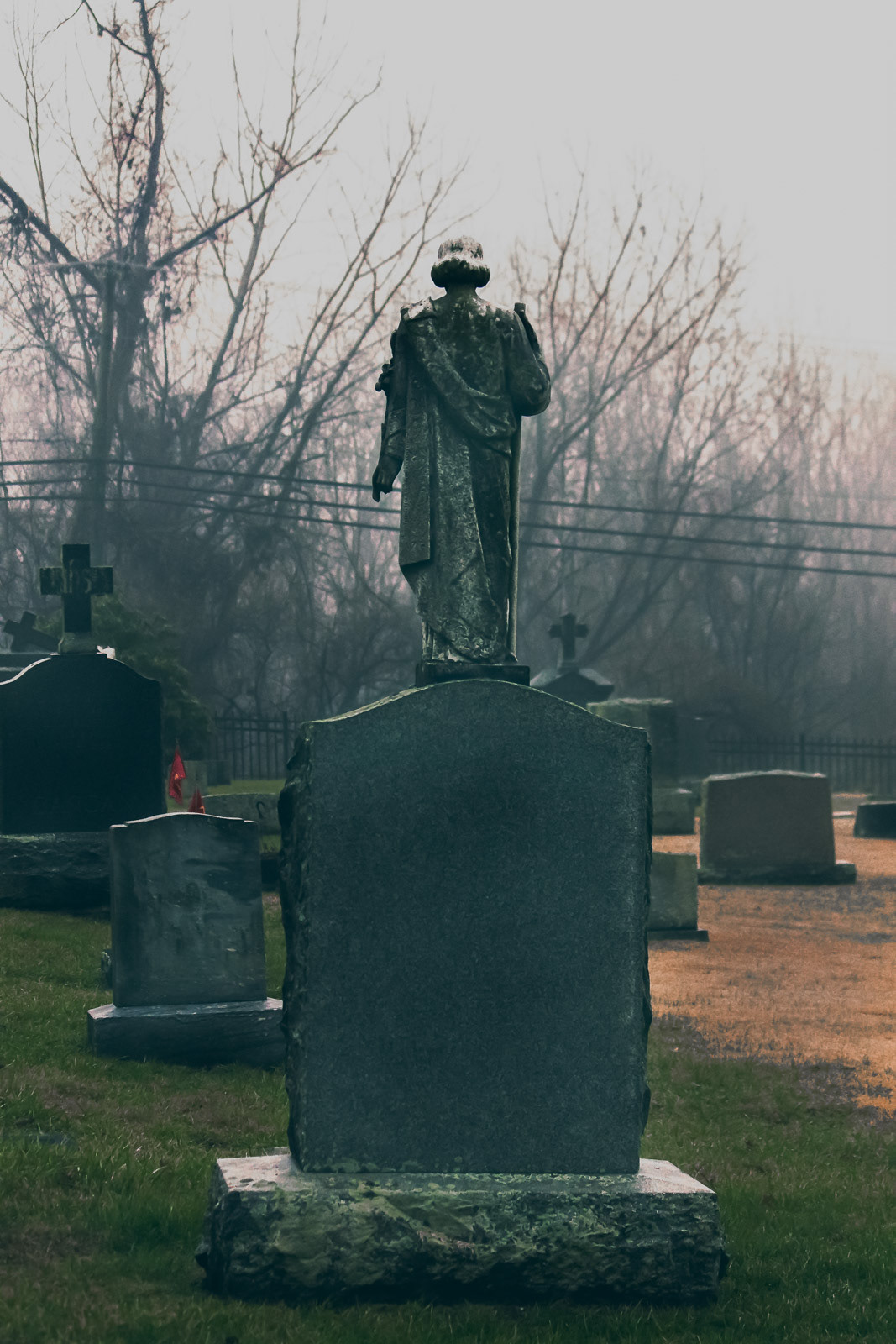 There is serendipity at work in our lives. It has happened to me a few times throughout my life, and serendipity is how I explain why a few years ago I signed up to receive the newsletter from NYC photographer James Maher. 
Last summer, he came up with a  contest to stimulate photographers to start shooting more during the pandemic. The contest - 5 Blocks from Home

 

- was to send him a series of five photographs taken anywhere within a five-block distance from home, or in our home. Gladly, I got 3rd place in the contest - Hooray!
Inspired by the response to the contest, James came up with an incredible concept to create an online group and invited me to be part of it - Close to Home Photo Salon - a community of people passionate about photography, an anti-Instagram place. Being part of this group has inspired me to shoot more and has pushed me out of my comfort zone when shooting,  plus it has lots of education.  
James Maher is most known for his street photography and this is the genre I had the least experience and interest in my photography journey, so there was no rational reason for me to sign up to his newsletter but serendipity had its way and it couldn't have brought me to a better place.          
​​​​​​​
I am beyond grateful to my friends Lucia and Mark who offered us their beach house in Cape Cod so my husband and I and my niece Fabiana could be together.
Not being able to see my family on the other side of the continent, and hugging friends, I feel fortunate to have a nice home to feel sheltered and safe during quarantine, but having a chance to travel close to home to a beautiful seaside town helped us relax and recharge, and most importantly, be together.
We returned restored, our minds at peace and our souls content.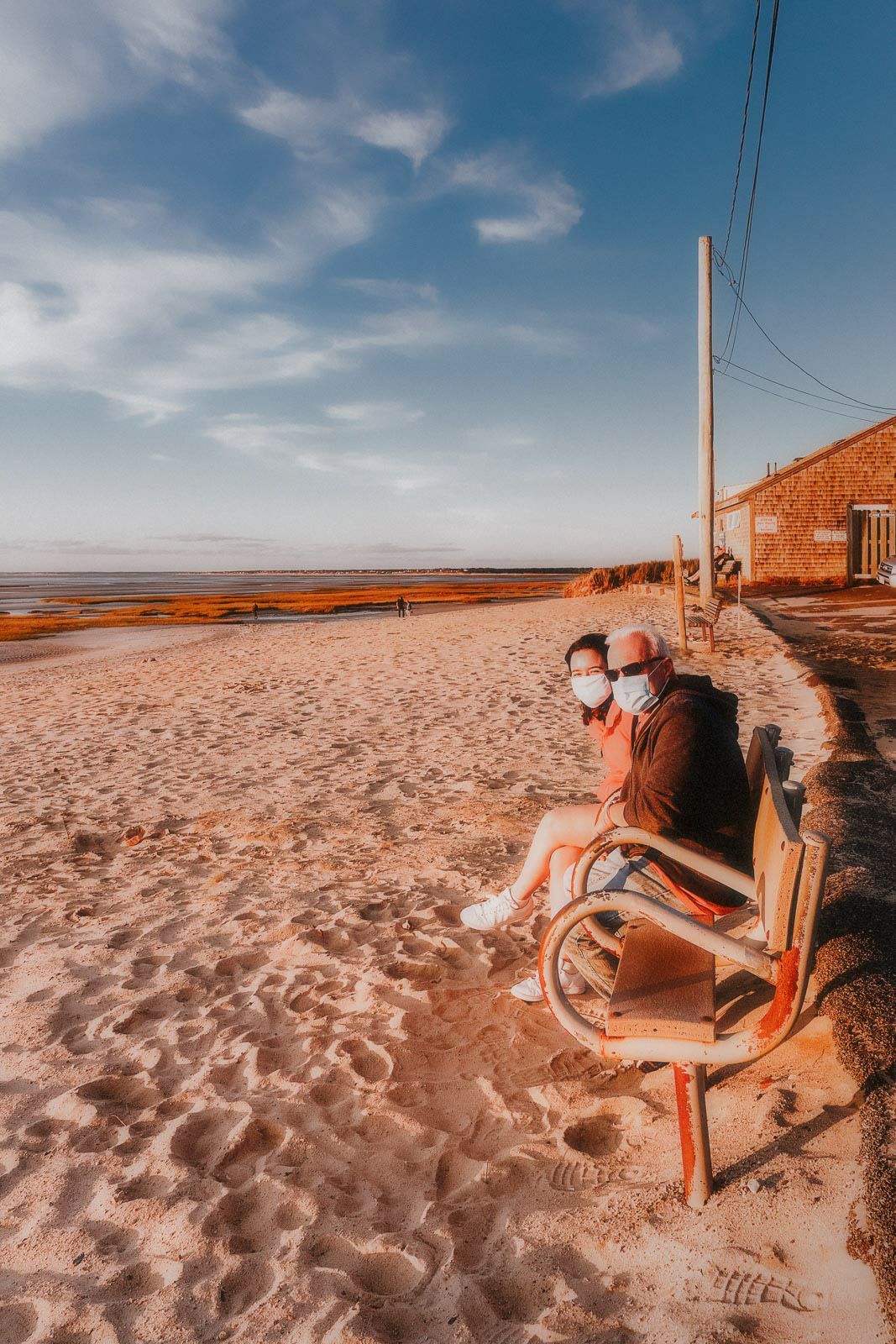 Every time I am in Cape Cod, Joel Meyerowitz's 

Cape Light

- a serene and contemplative photography book of everyday scenes transformed by the stunning natural light of Cape Cod is in my mind. It is a captivating book, one that inspires me to pick up my camera every day, especially when in the Cape.
​​​​​
Blogging was my first experience with Social Media and it was a very fulfilling experience. It was a place of creativity and friendship. I had the joy to meet some of these new friends personally, and to these days we are still in contact. It was at that time I discovered a new way to express my creativity and I found a new passion - photography.
I don't think Social Media is bad, at least it was not in the beginning, and the concept is great - it enables us to stay in contact with family and friends around the world; to find new friends and like-minded communities; to find an outlet for creativity and self-expression. On the other hand, it has become a place that exacerbates feelings that others are having more fun or living better lives than we are, triggering feelings of anxiety and inadequacy about our lives or appearance; plus cyberbullying, self-absorption, and so on.
I feel I am losing the joy and pleasure I have when shooting, I am becoming entangled in getting more engagement and likes from an audience of strangers that could care less about my photography.
It's been a long process to stop worrying about who will or won't see my work, to stop worrying about who will or will not like my work. 
Memorial Day parade in 2019
Morning walk at Harrybrooke Park