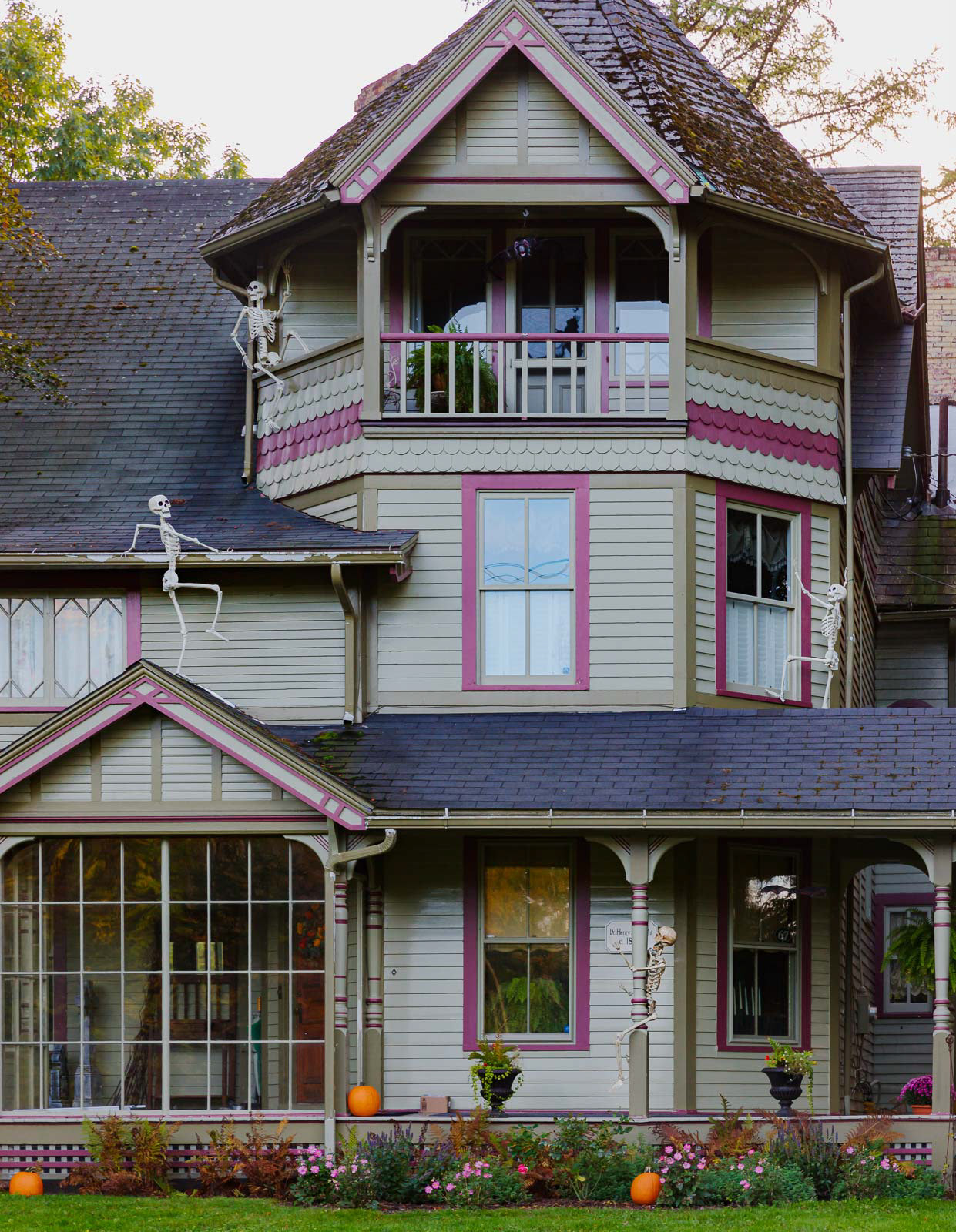 OCTOBER 09, 2021
Not every day I carry my camera with me.  Somedays I don't want to see through lenses,, although my mind keeps making pictures everywhere, composing a frame, looking for interesting light, paying attention to all details in front of me, however, I'm glad I brought it with me when we went on a road trip yesterday.
Looking back at my Fall photos always helps me get through the winter.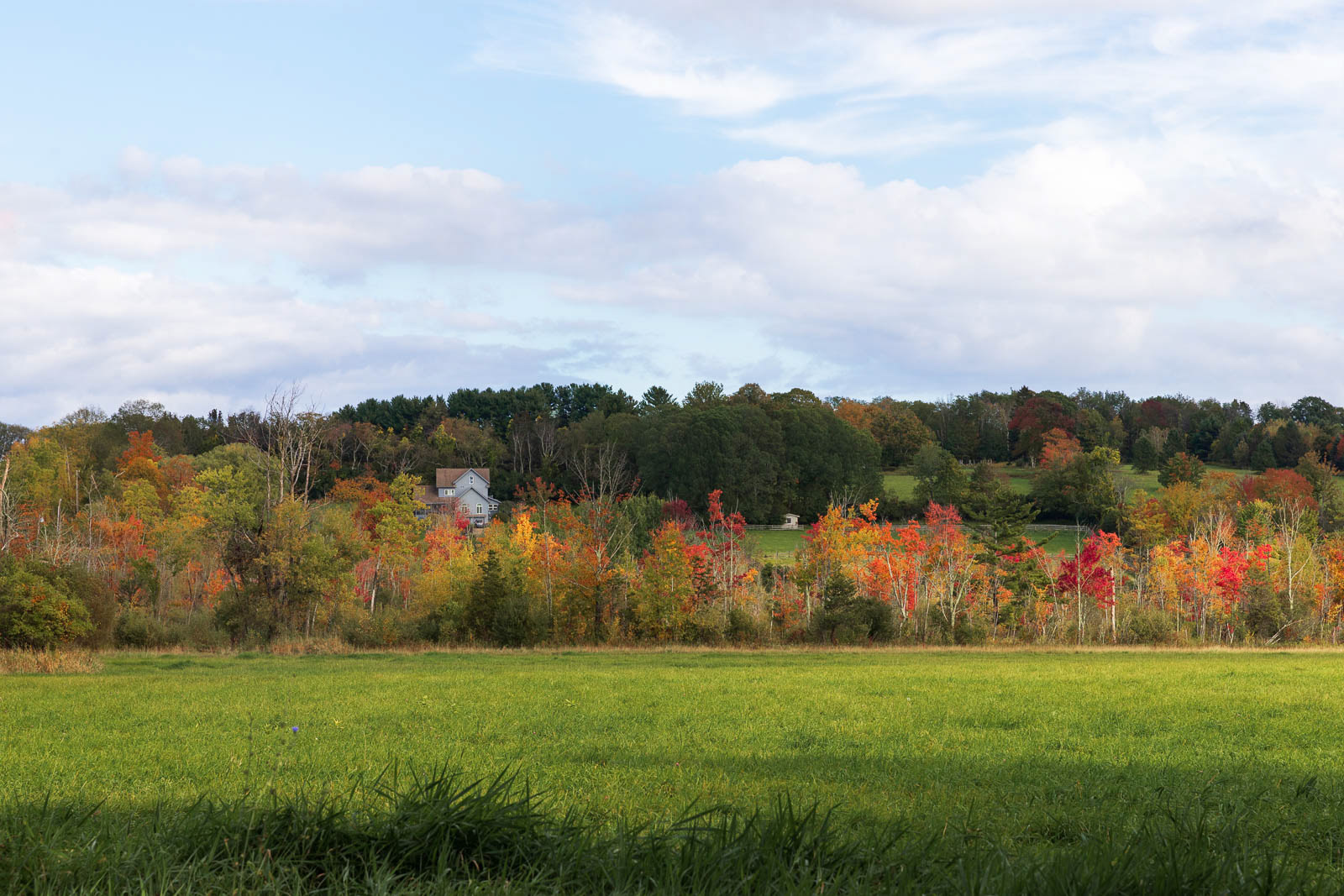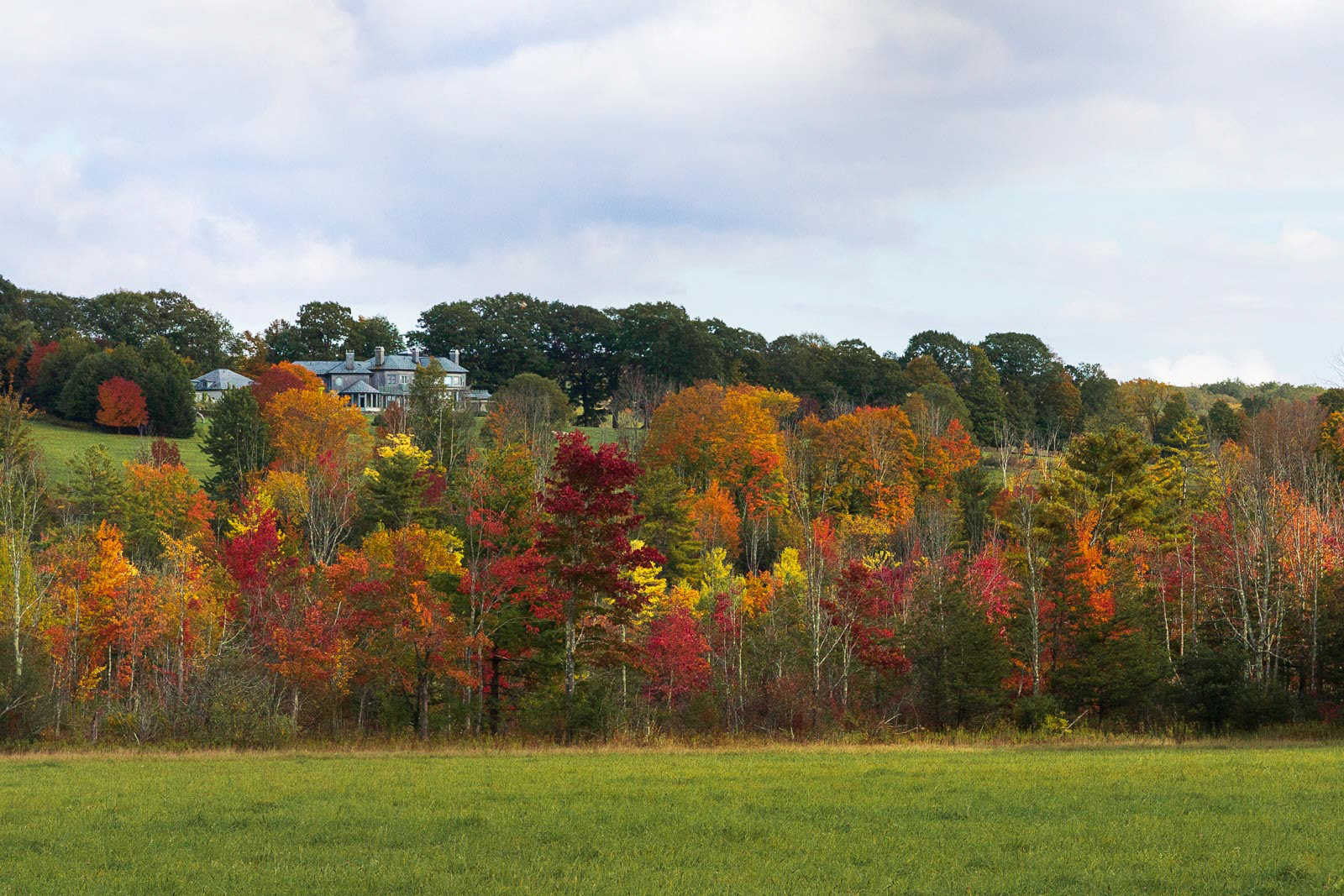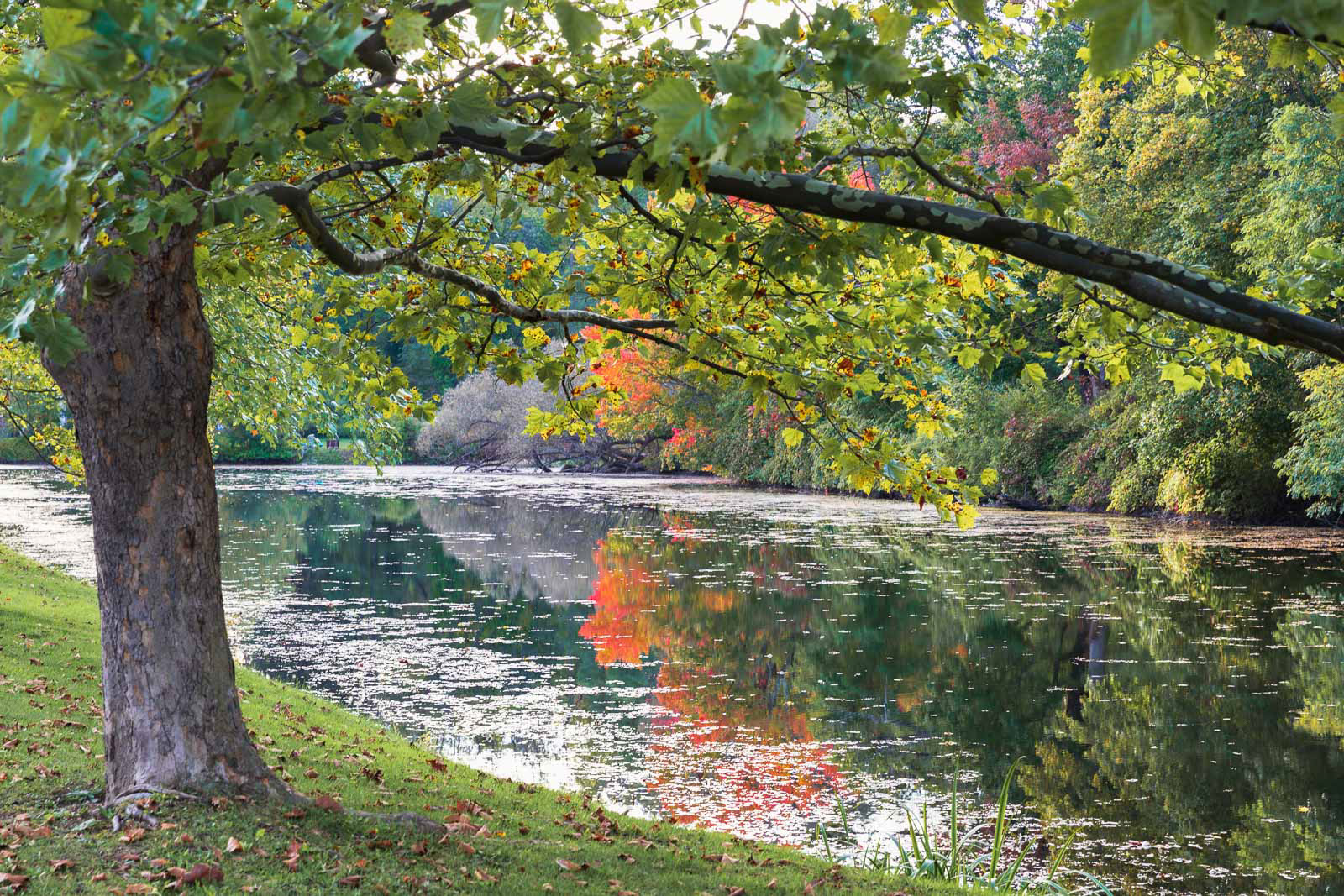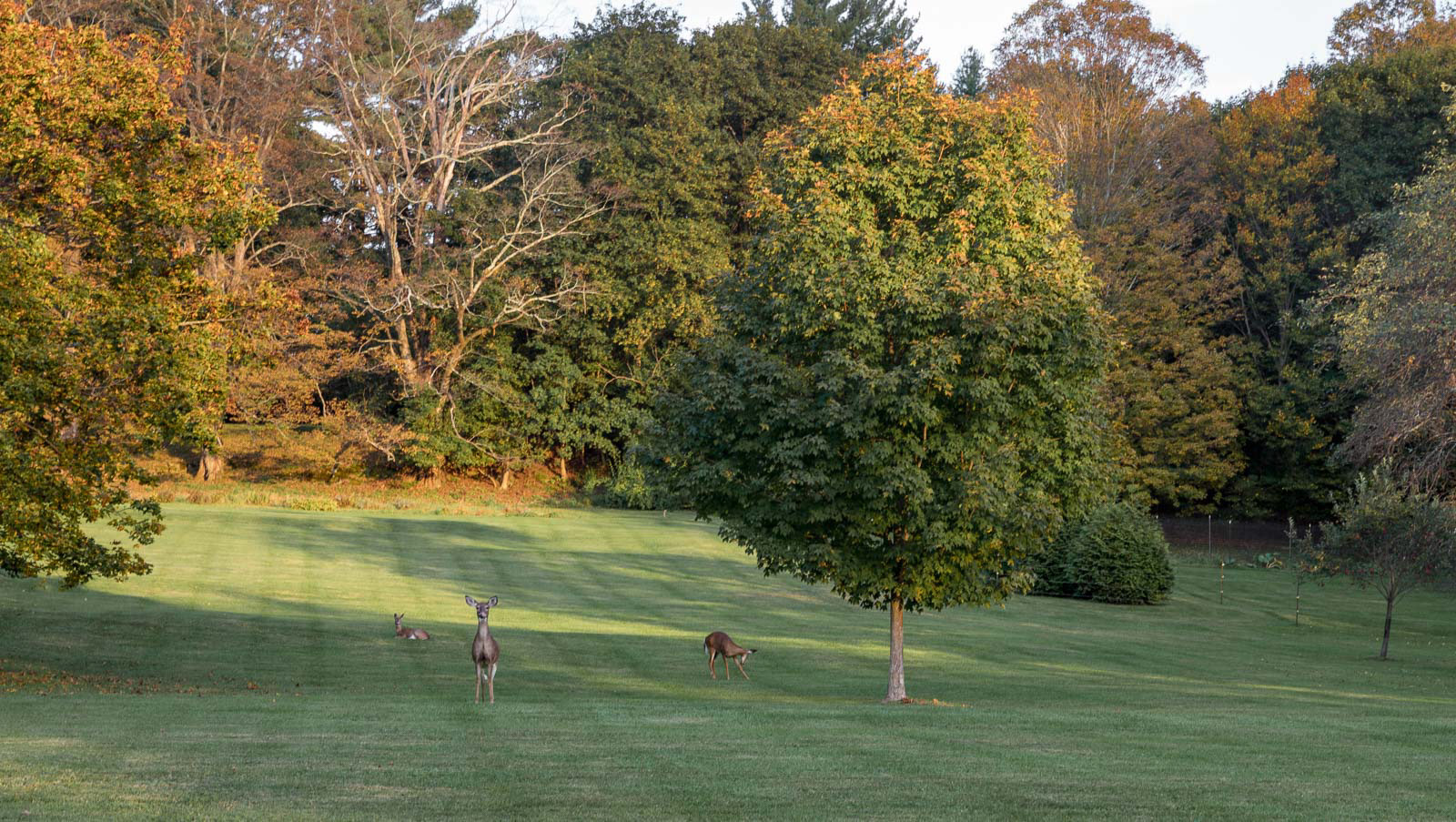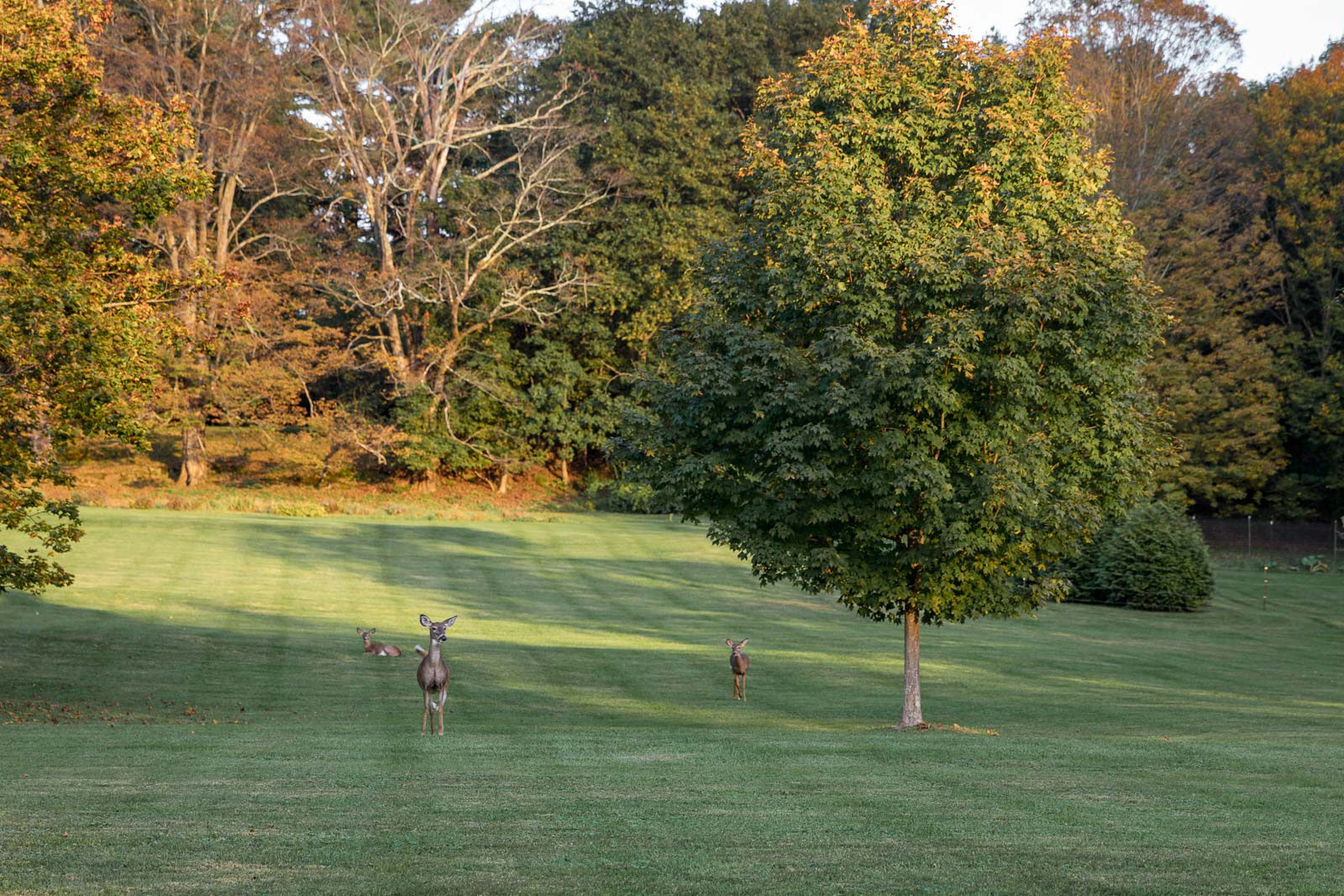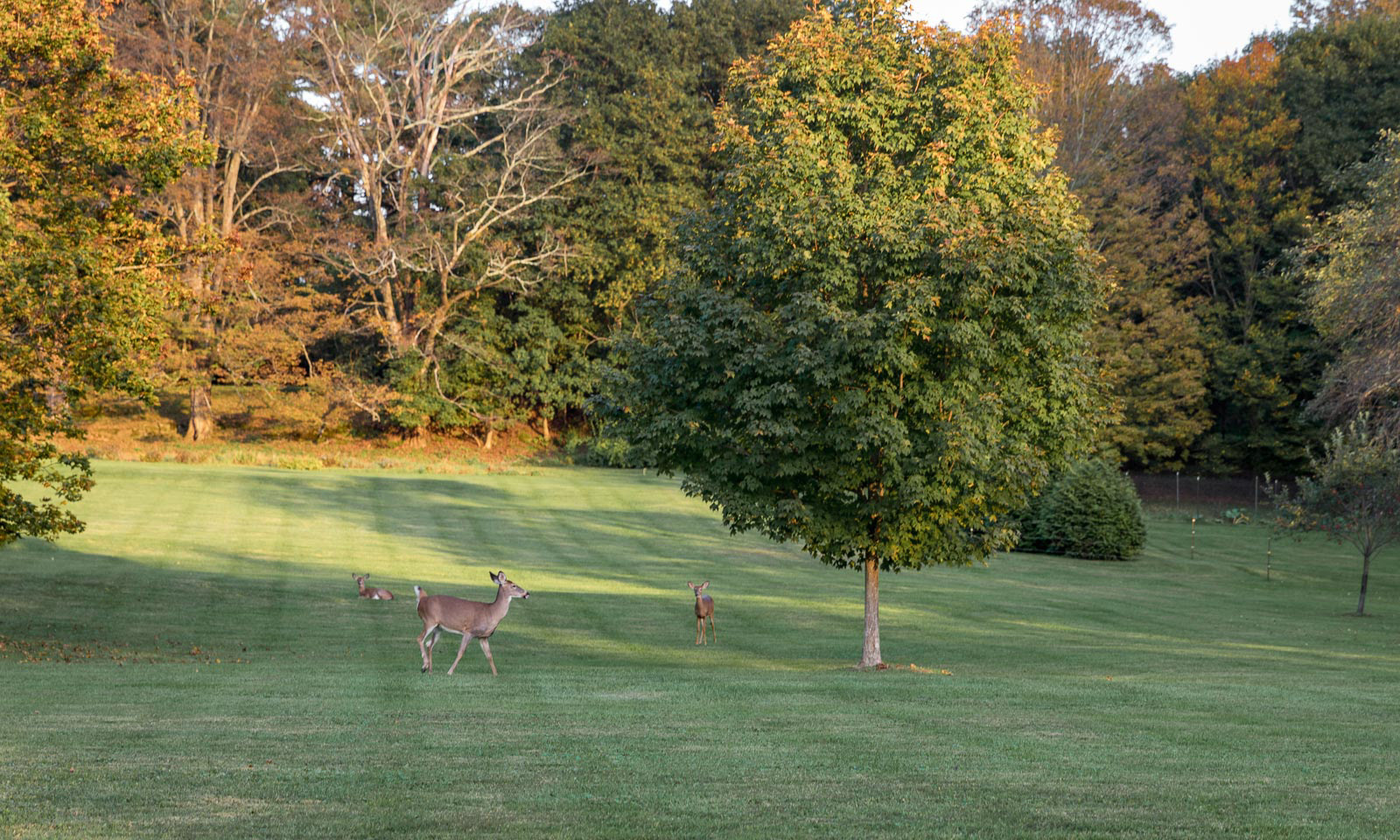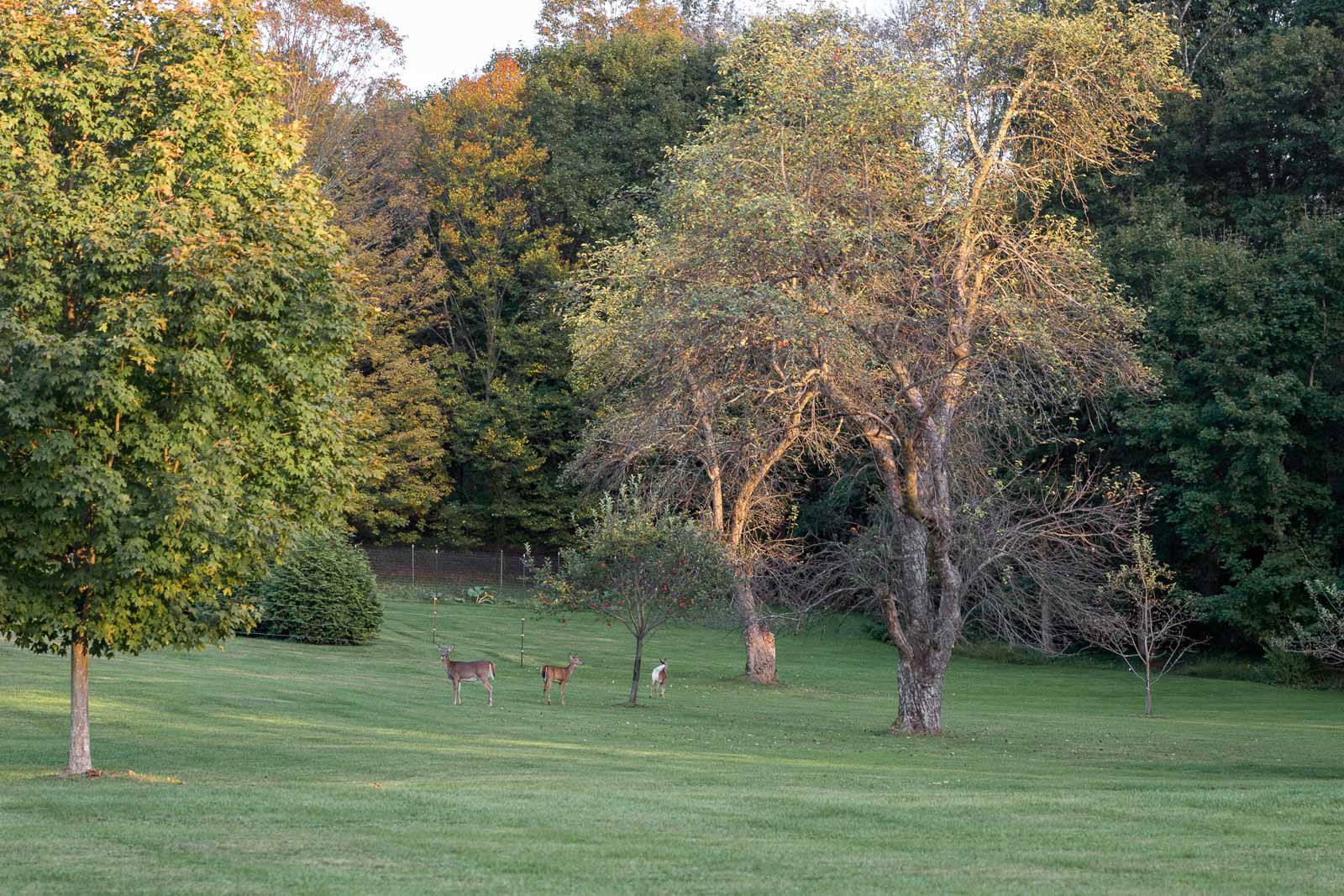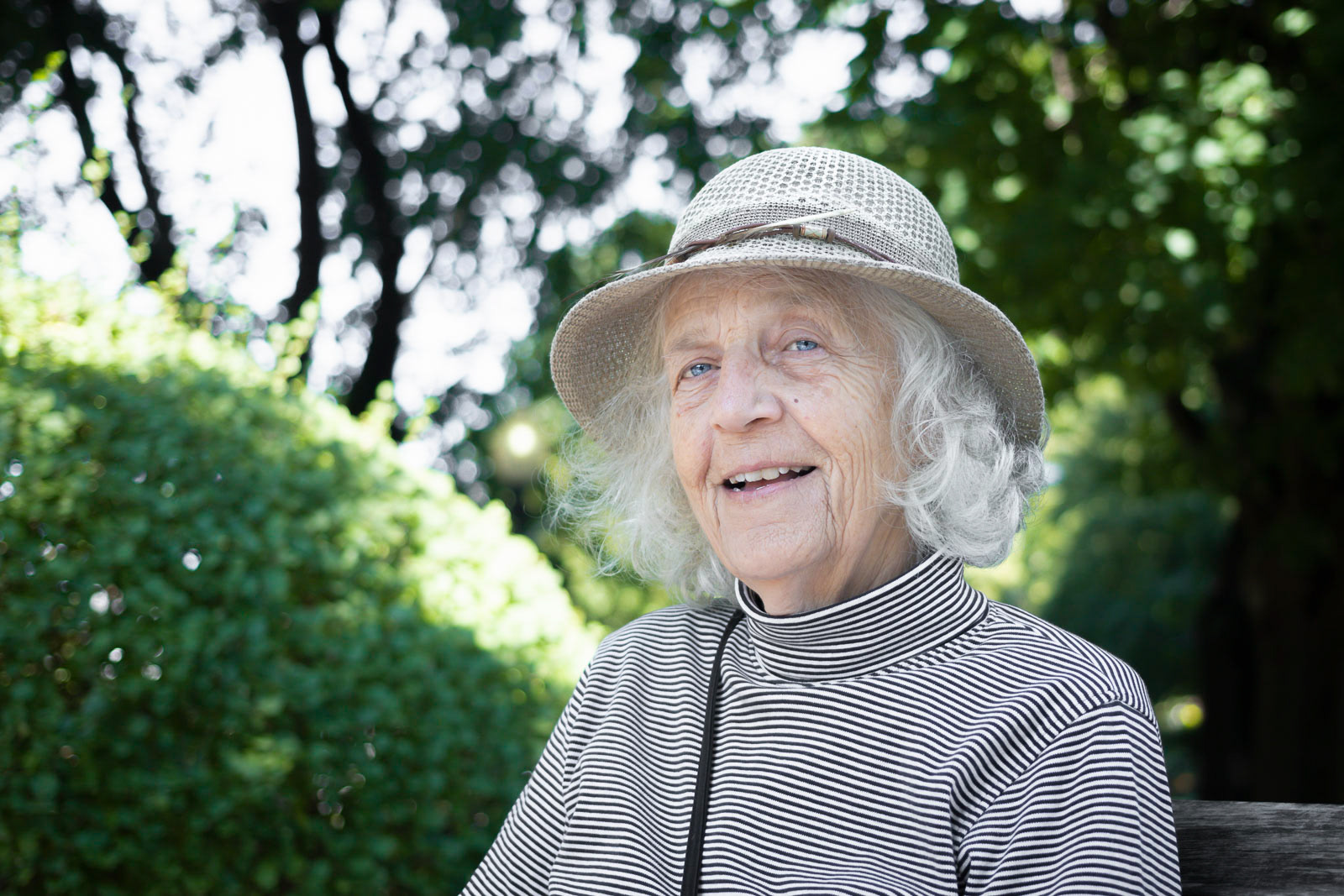 I was driving on Main Street looking for a place to park my car when I noticed a lady wearing a hat crossing the street. People wearing hats always catch my attention.
I parked the car and started wandering on the streets. At the strip of green that divides much of Main Street I saw the lady with a hat talking to somebody. She was sitting on a bench, he was standing with a cup of coffee in his hand. He looked more like a passerby who just sto

pped for a small talk

rather than a friend. That made me think

that the lady wearing a hat is open to talk to strangers.  
I kept walking but keeping an eye on them. When he left I turned around, walked towards her, introduced myself and asked if I could take make some photos of her.
Stephanie is an interesting, smart & witty woman. We talked for about 45 minutes and she told me some interesting stories, including one about the hat she was wearing.
Earlier that day while walking on a street by the church she saw a hawk coming down for a chicken. Waving her arms and yelling to the hawk she tried to save the distraught chicken but she couldn't stop the inevitable, the hawk got most of the chicken, leaving behind only parts of it.
To pay her respects to the dead chicken she got the biggest feather she could find, went back home, washed it, and

now the

dead chicken feather adorners her hat

.
 Hearing that made me think that the she was cuckoo, or she was mocking me.
I said goodbye promising to send her some pictures, and off I went.
On my way to my car, I noticed a dead end street by the church and decided to check it out. Some children were loudly talking to each other at the end of the road, when I was approaching them they left in a hurry, and that's when I noticed a dead bird in the middle of the road. I thought 'what a big bird, much bigger than the ones that visit my backyard', and that's when I
saw
one
chicken leg by the remaining feathers!!!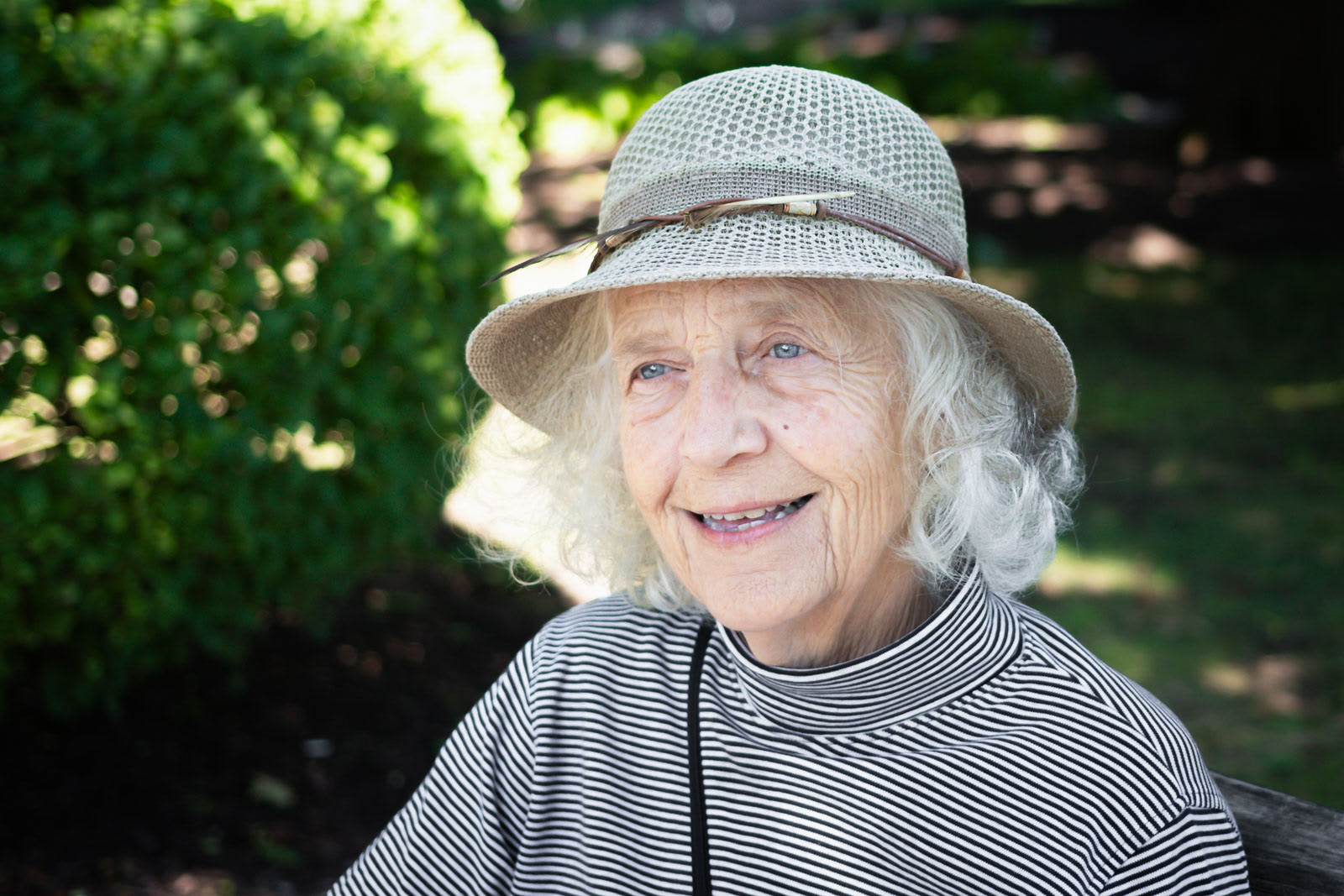 JULY, 05 2021
"To me, photography is an art of observation. 
It's about finding something interesting in an ordinary place...
I've found it has little to do with the things you see 
and everything to do with the way you see them." 
 Elliott Erwitt
june 27, 2021
Our 5th Challenge at the Salon was very stimulating - finding beauty in the Mundane as a photographer, to pull beauty or interest out of a traditionally mundane moment or object.
Looking for inspiration from my own everyday world has taught me to see in a deeper way, I feel I am becoming more attentive, more intentional when I photograph. To me, the key to make interesting photos of things that easily can be overlooked is to
bringing up some kind of emotion, atmosphere or mood
to them, otherwise something is missing, it's just a boring, banal photo.
This simple shift in how to look at a scene before shooting has opened up a new and beautiful way of seeing and making photographs.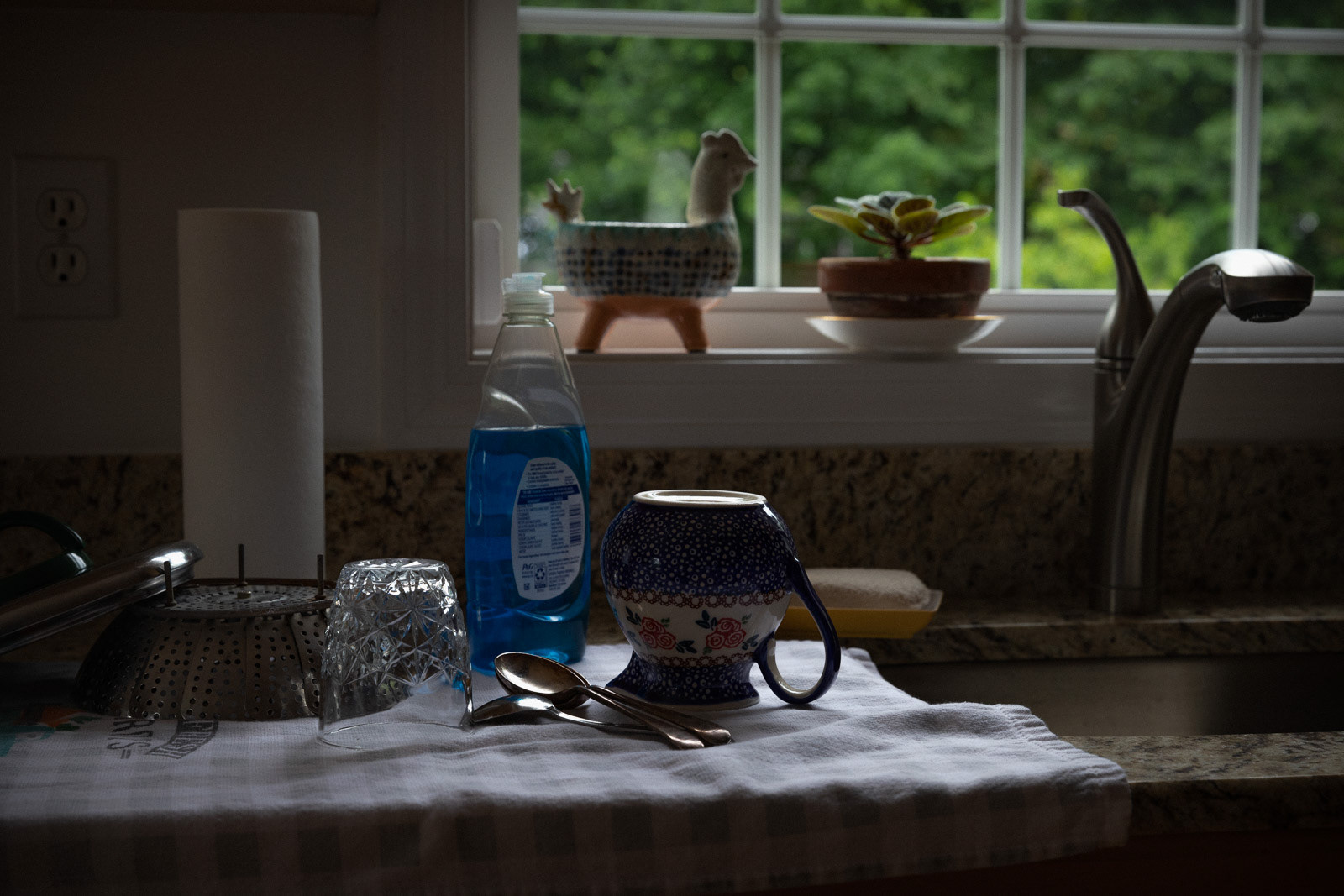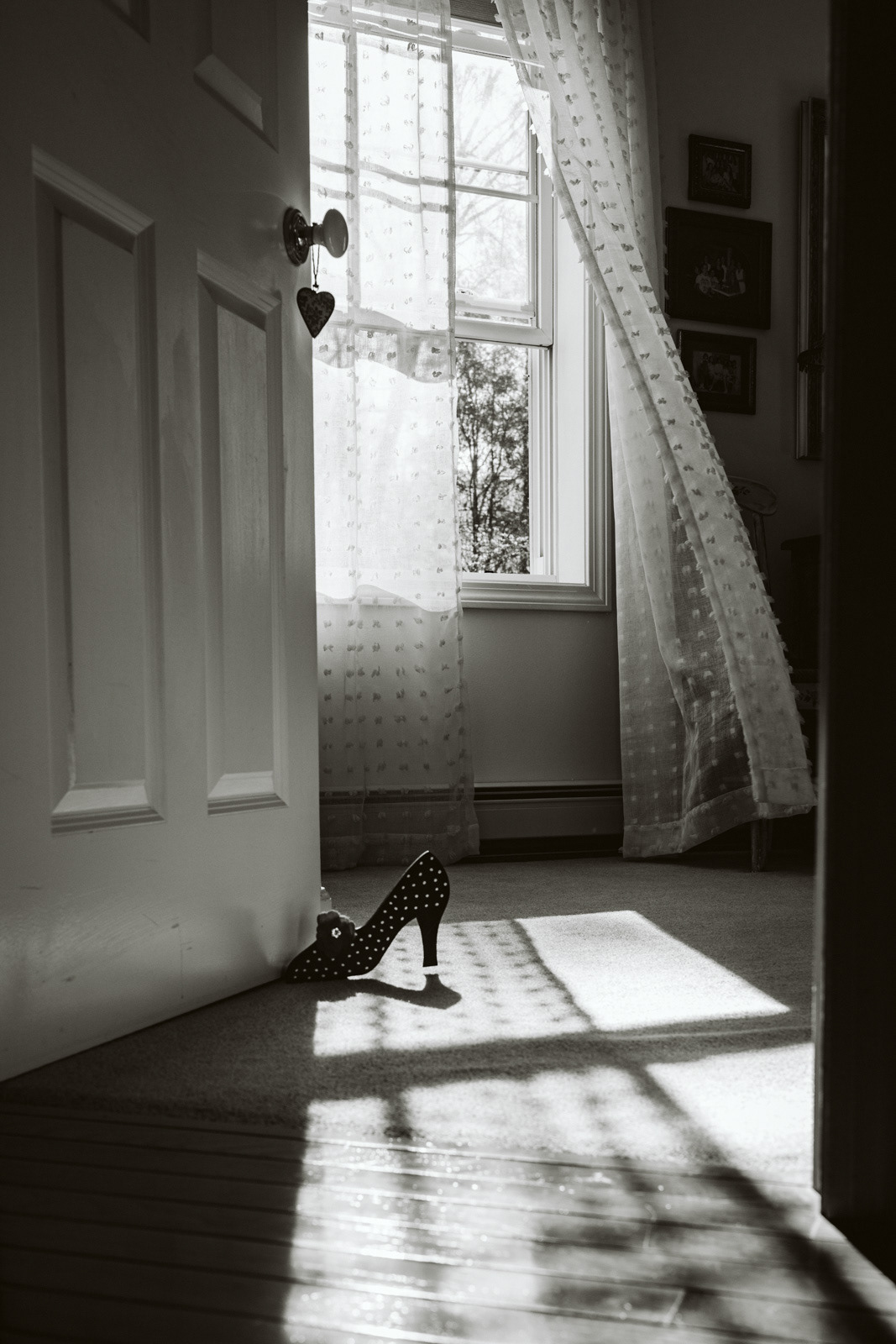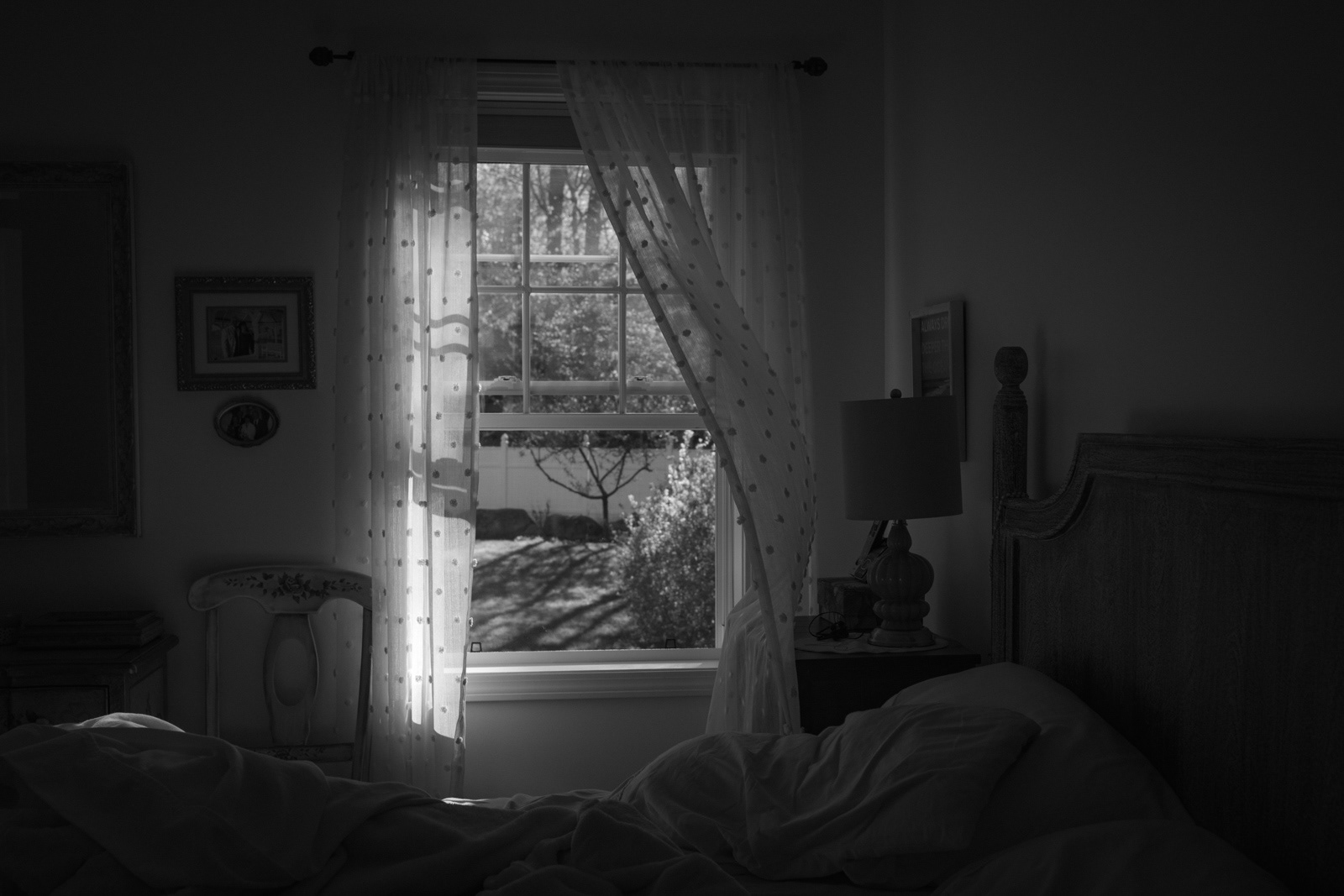 For so many years

I'd had so much joy making pictures of my garden, specially in the spring, but not this year. I've been feeling so restlessly, so out of place, like someth

ing is missing and I can't make sense of it.
However, I've been thinking about it and

I wonder if these feelings are a
late reaction
to the global lockdowns and financial and emotional strain of the pandemic, both in

general and within the bubble of our family.
I think I managed the pandemic mayhem pretty well up to a couple of months ago. I've accepted what I could not change, I've been doing the right things to help reduce the spread of this virus without feeling my 'freedoms' have been curtailed, but now I think I am caving into these feelings and it's not being easy to cope with these emotions.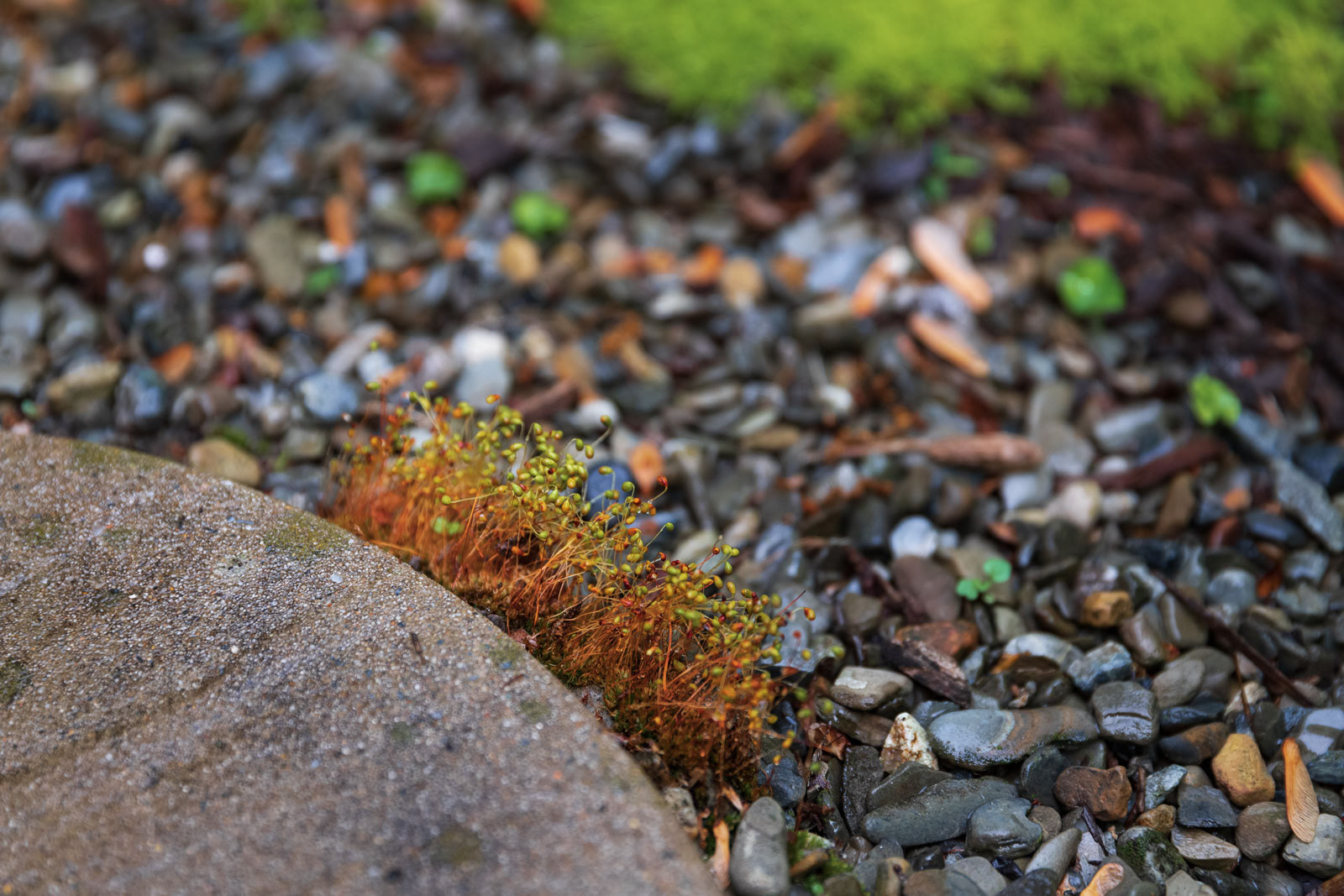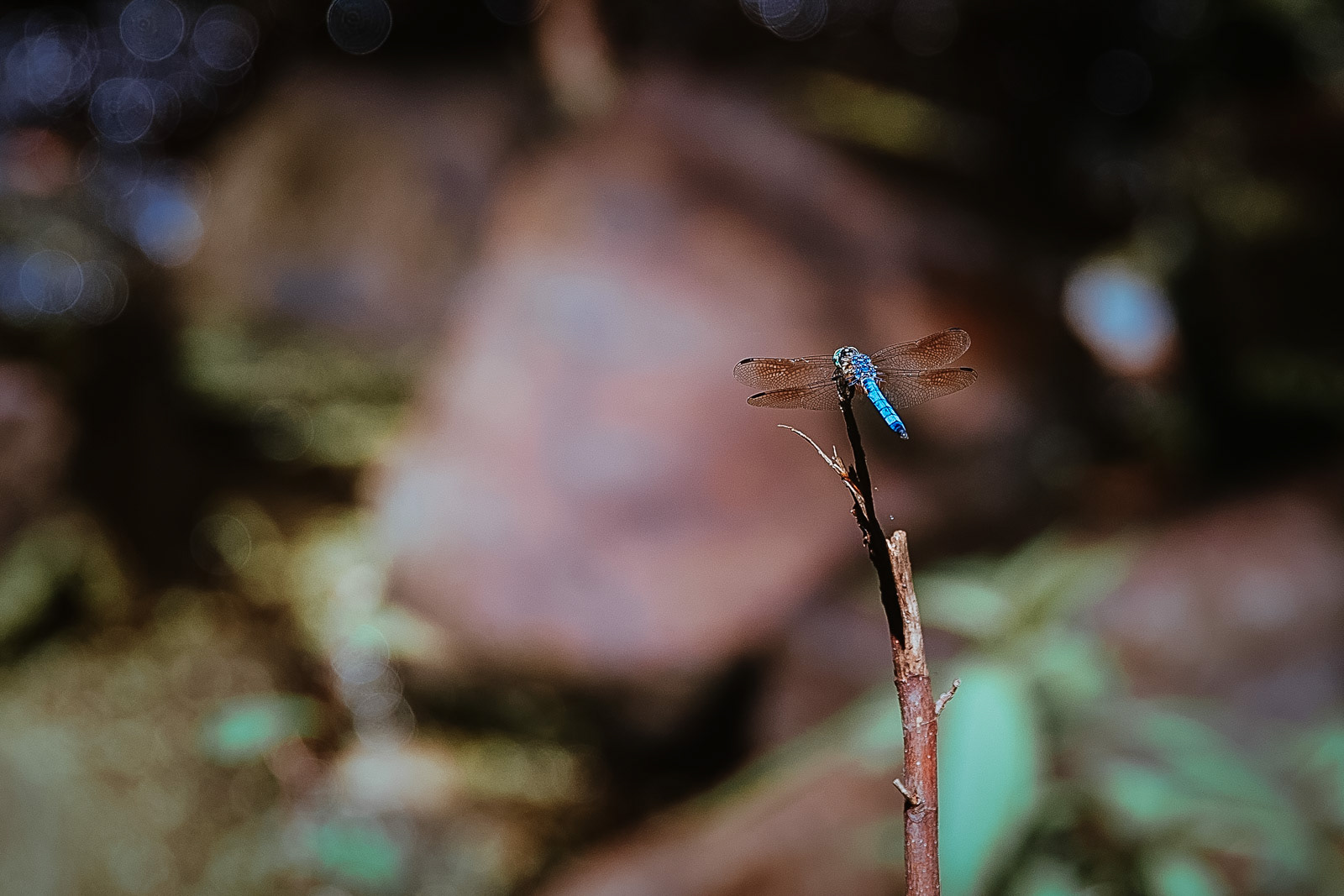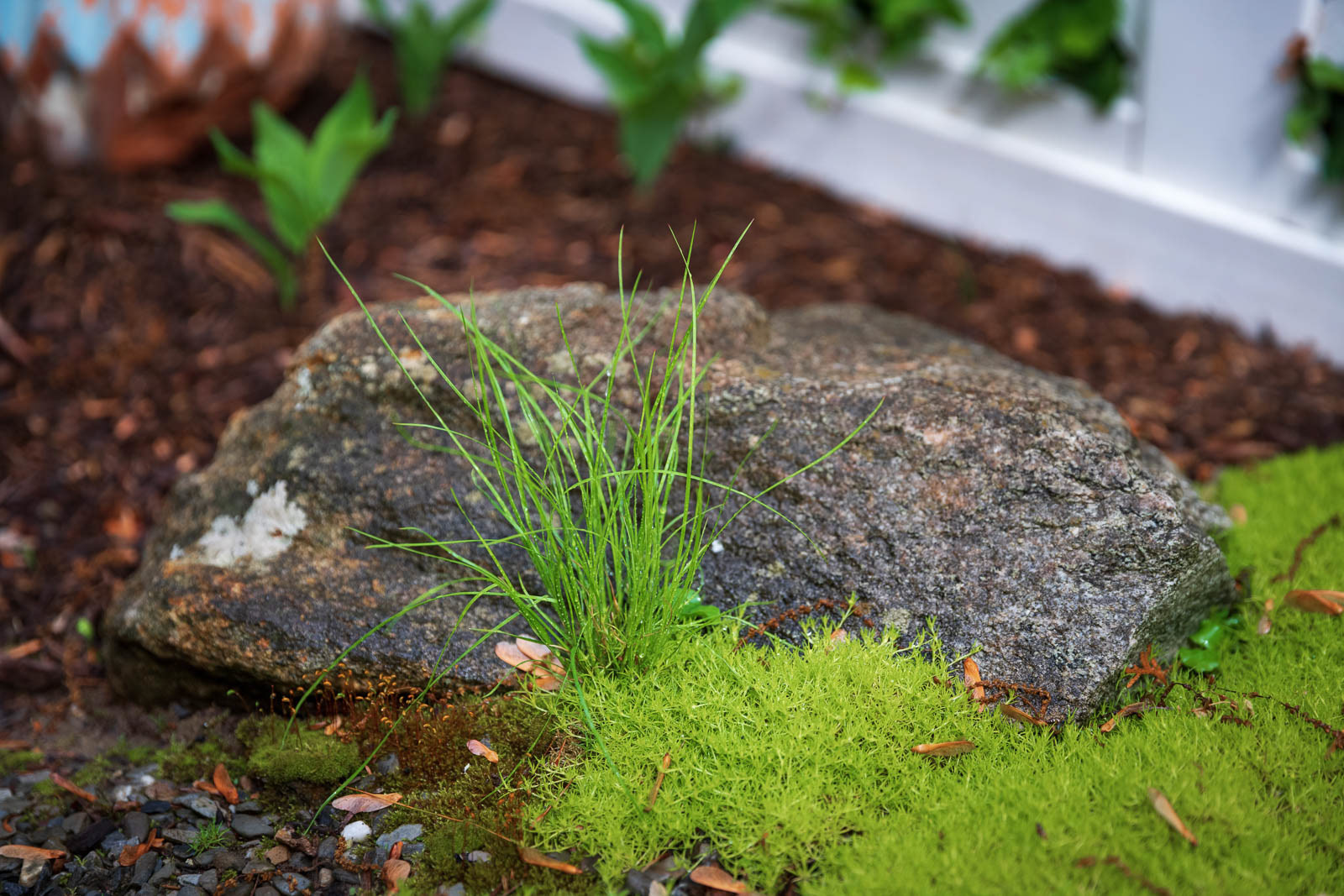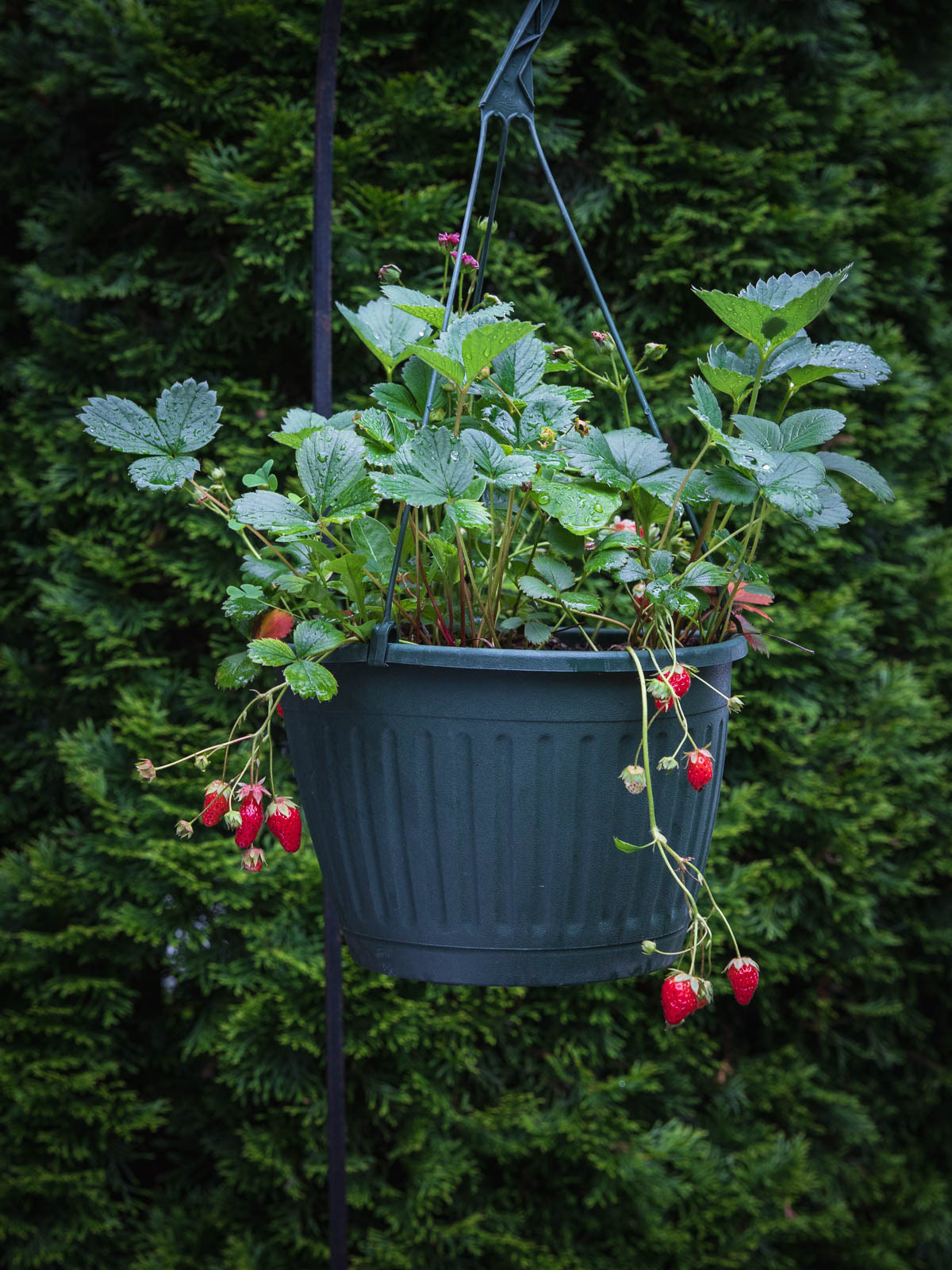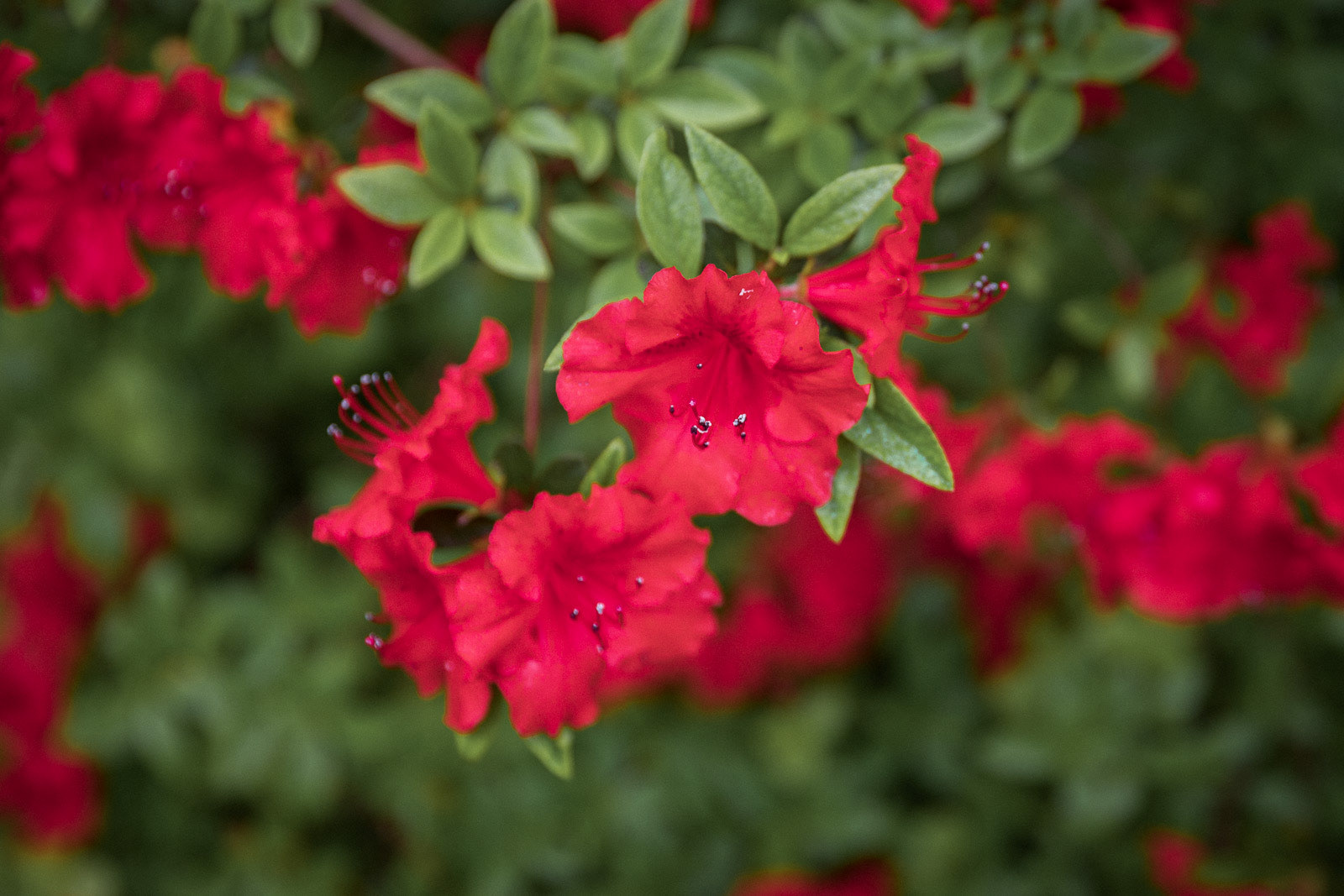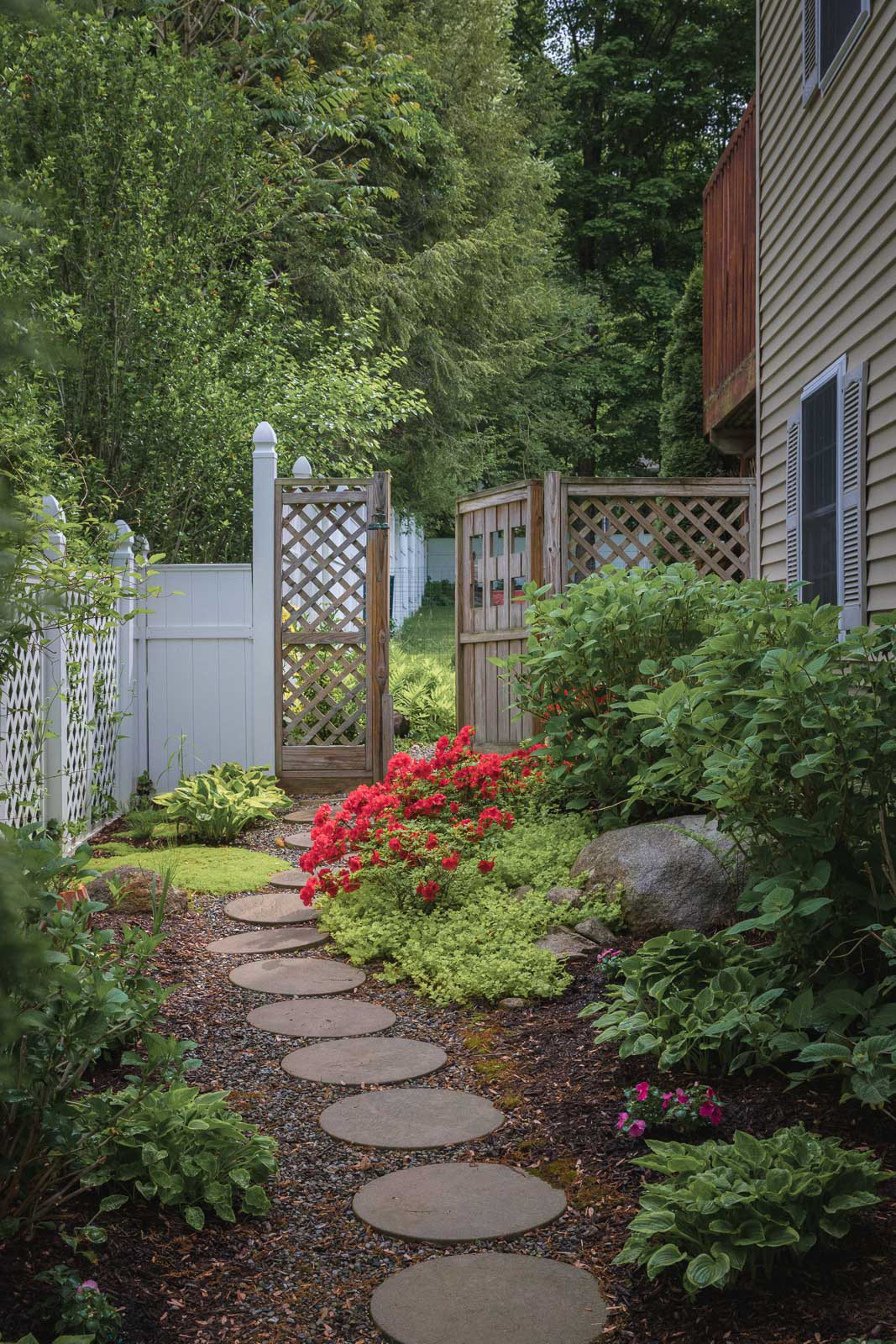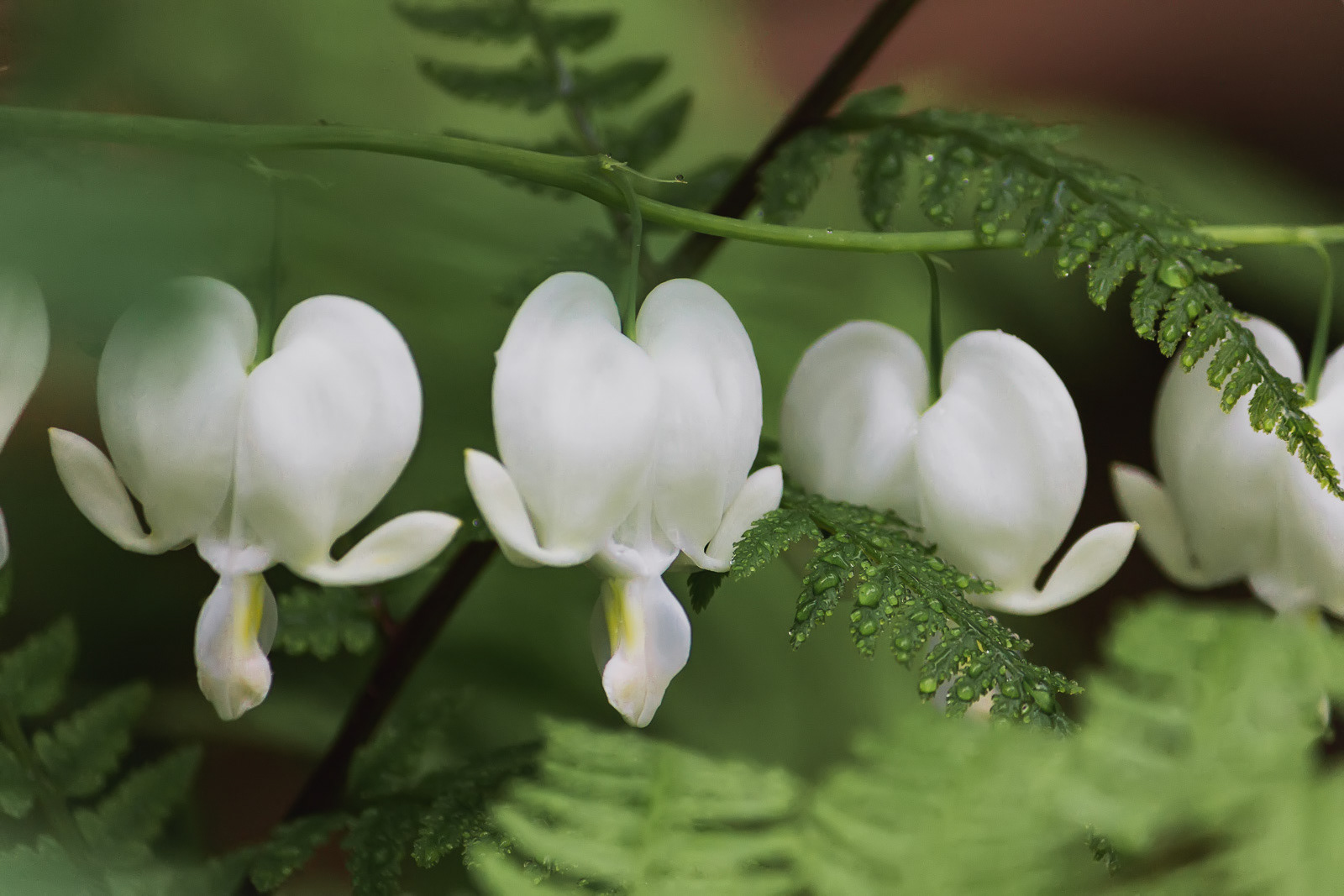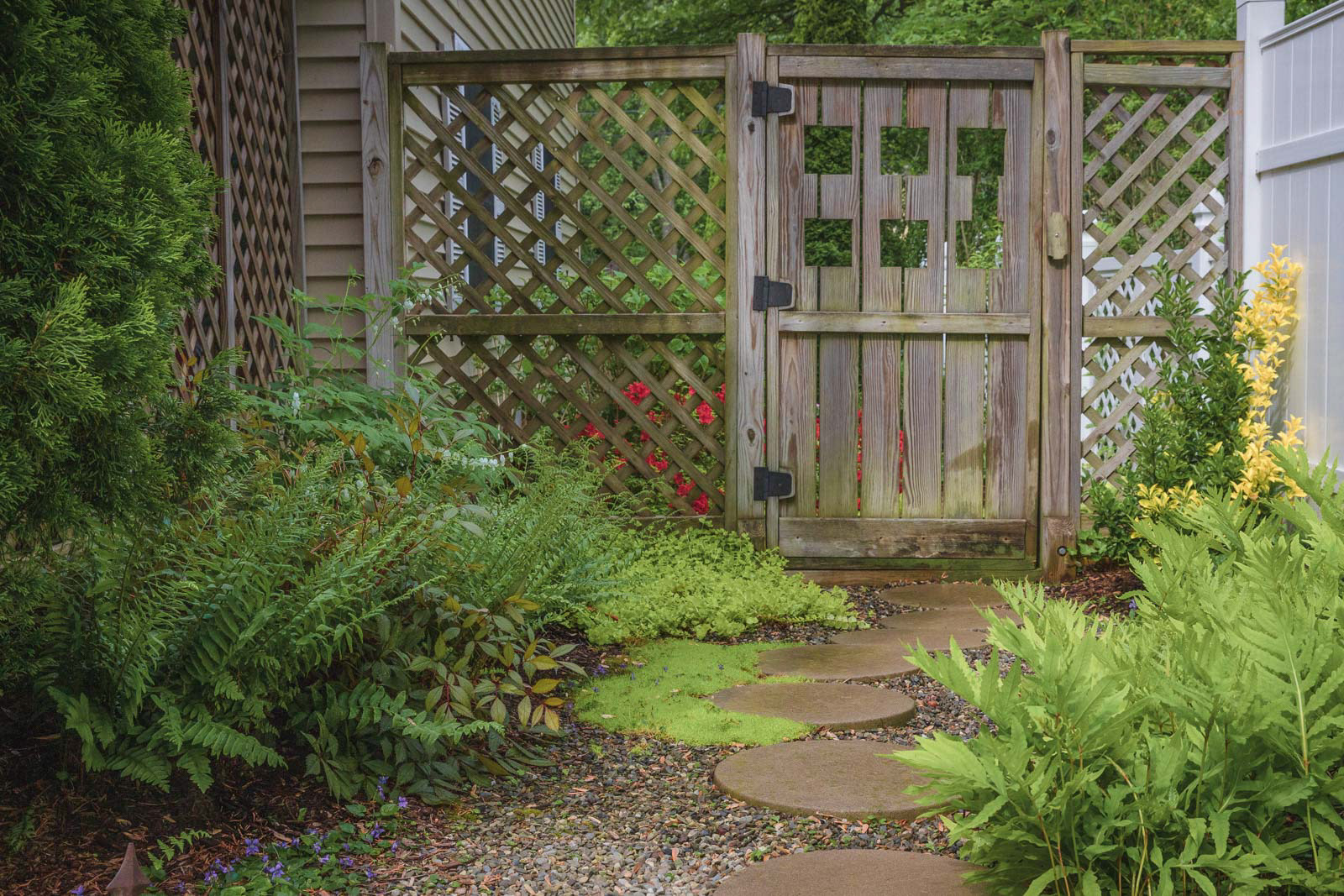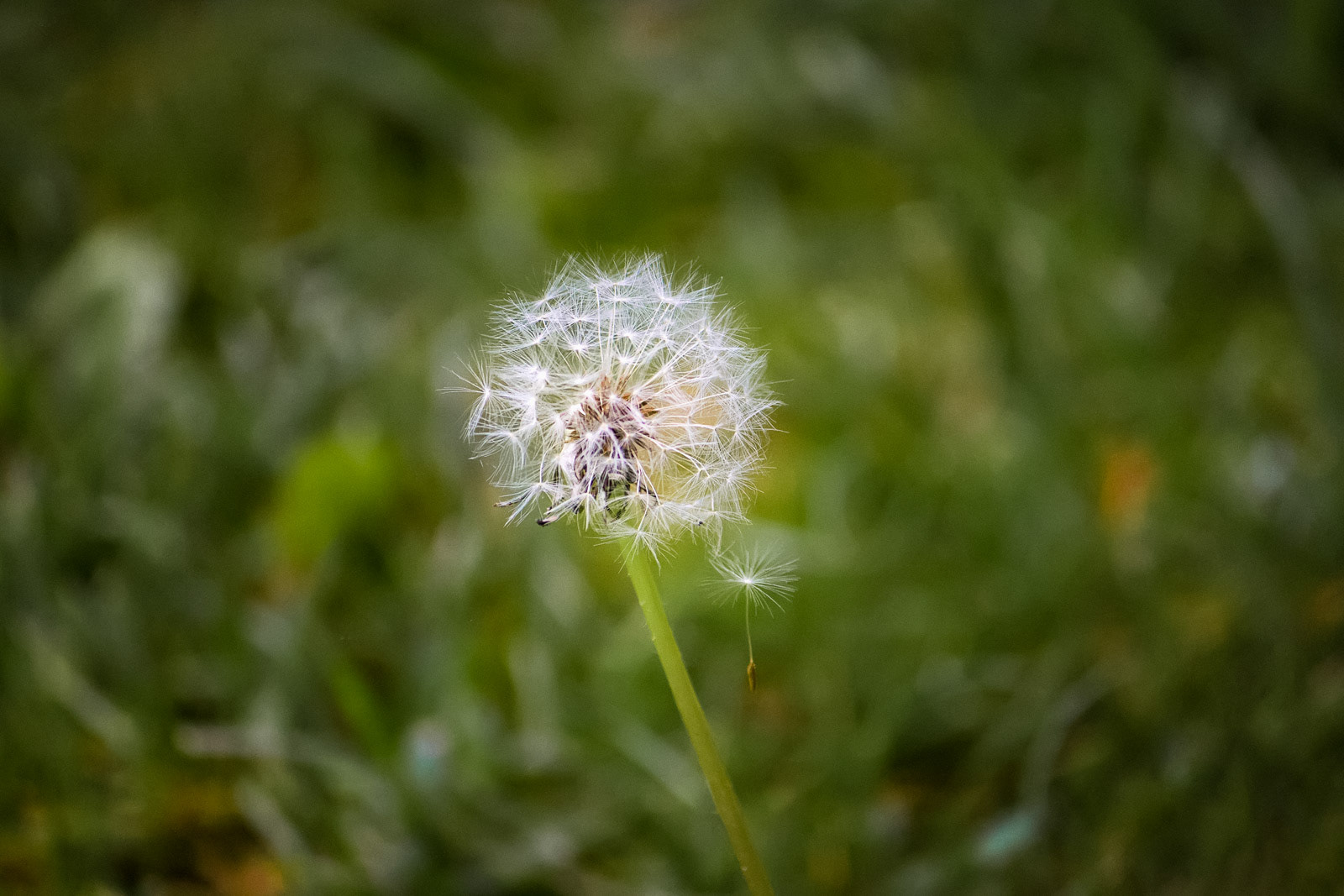 Exercise to open our eyes to bring sensibility into our photographs. ​​​​​​​
Look for Lines & Shapes - Lightning - Tones, Color and Texture - Find interesting things - Experiment and try different angles.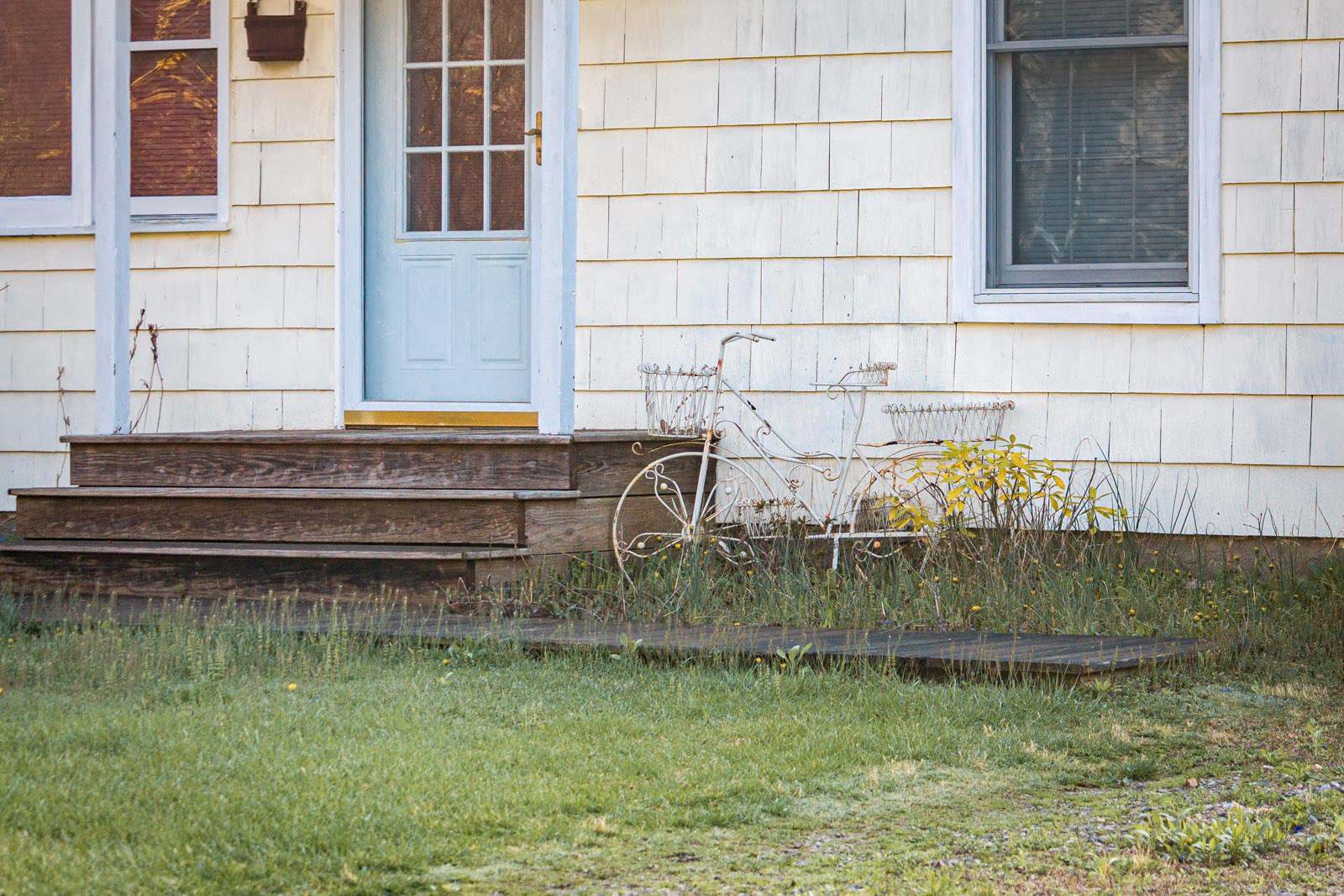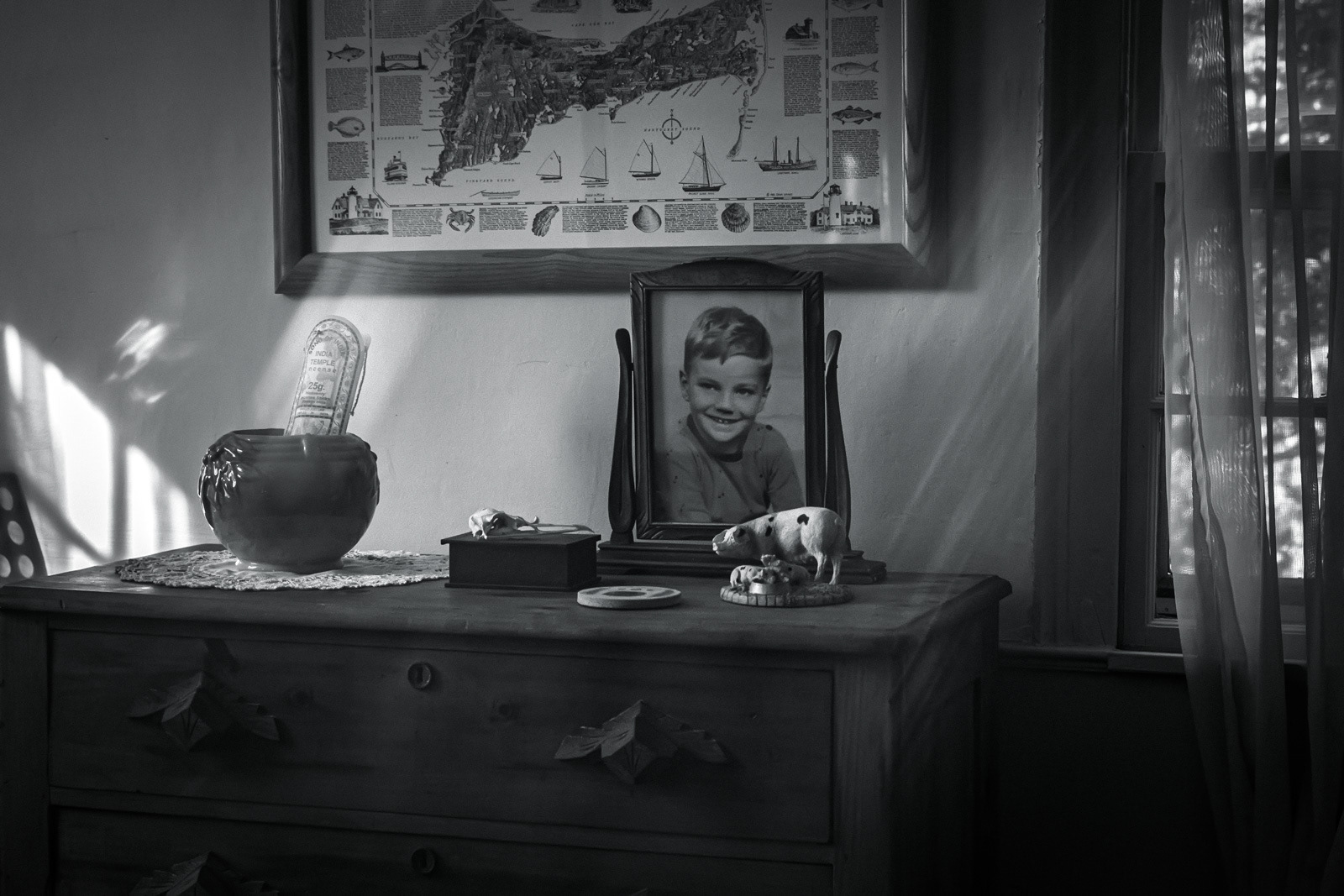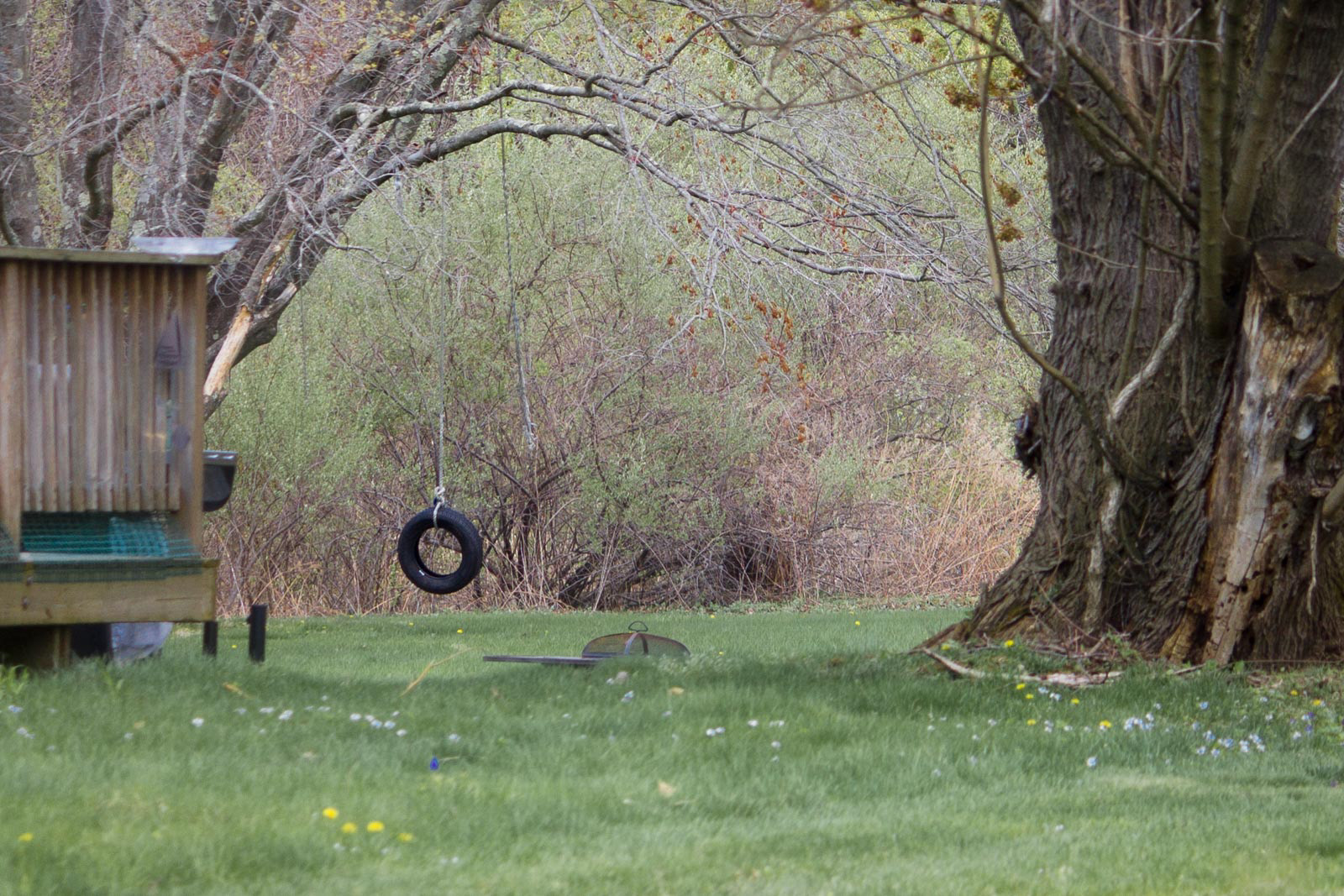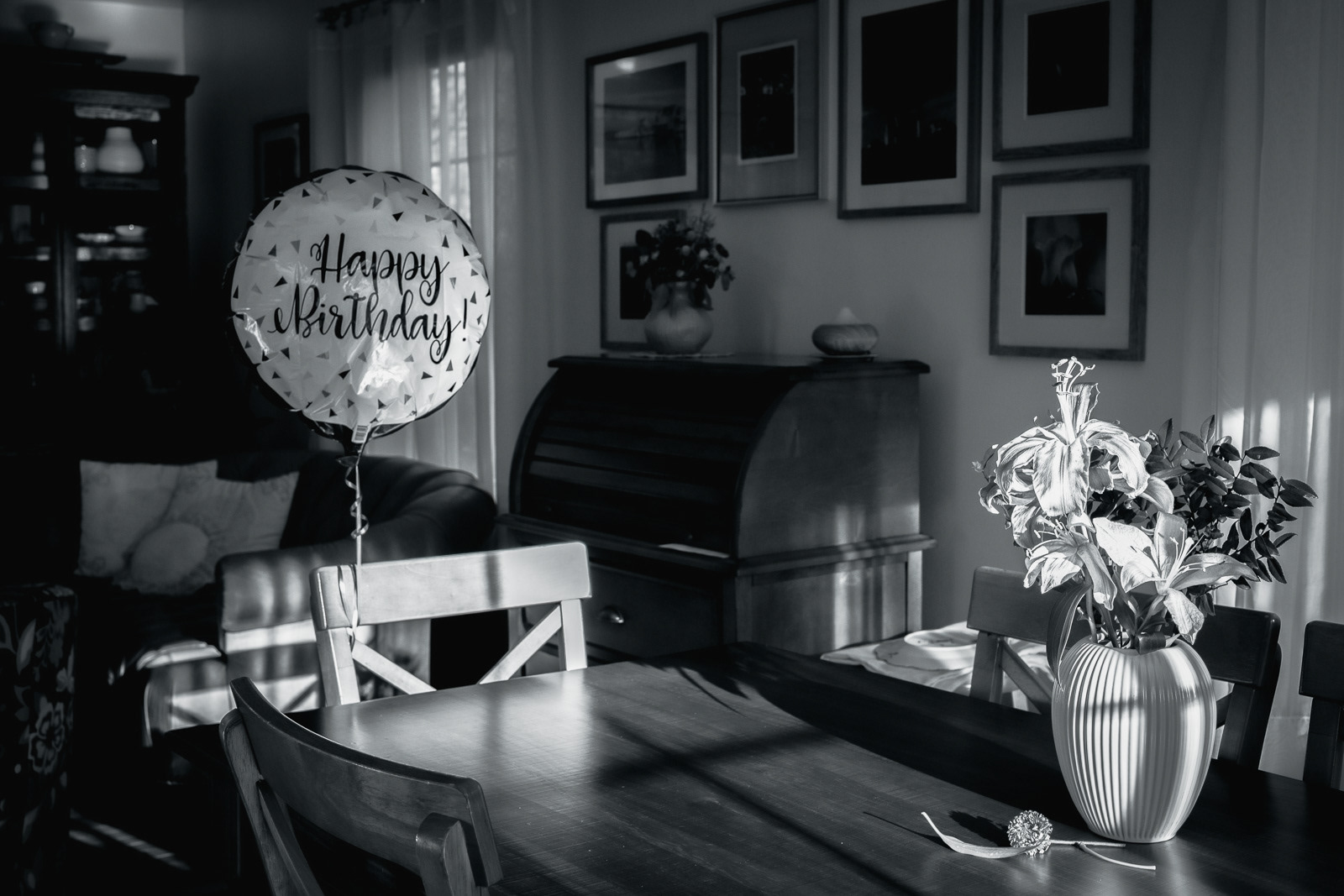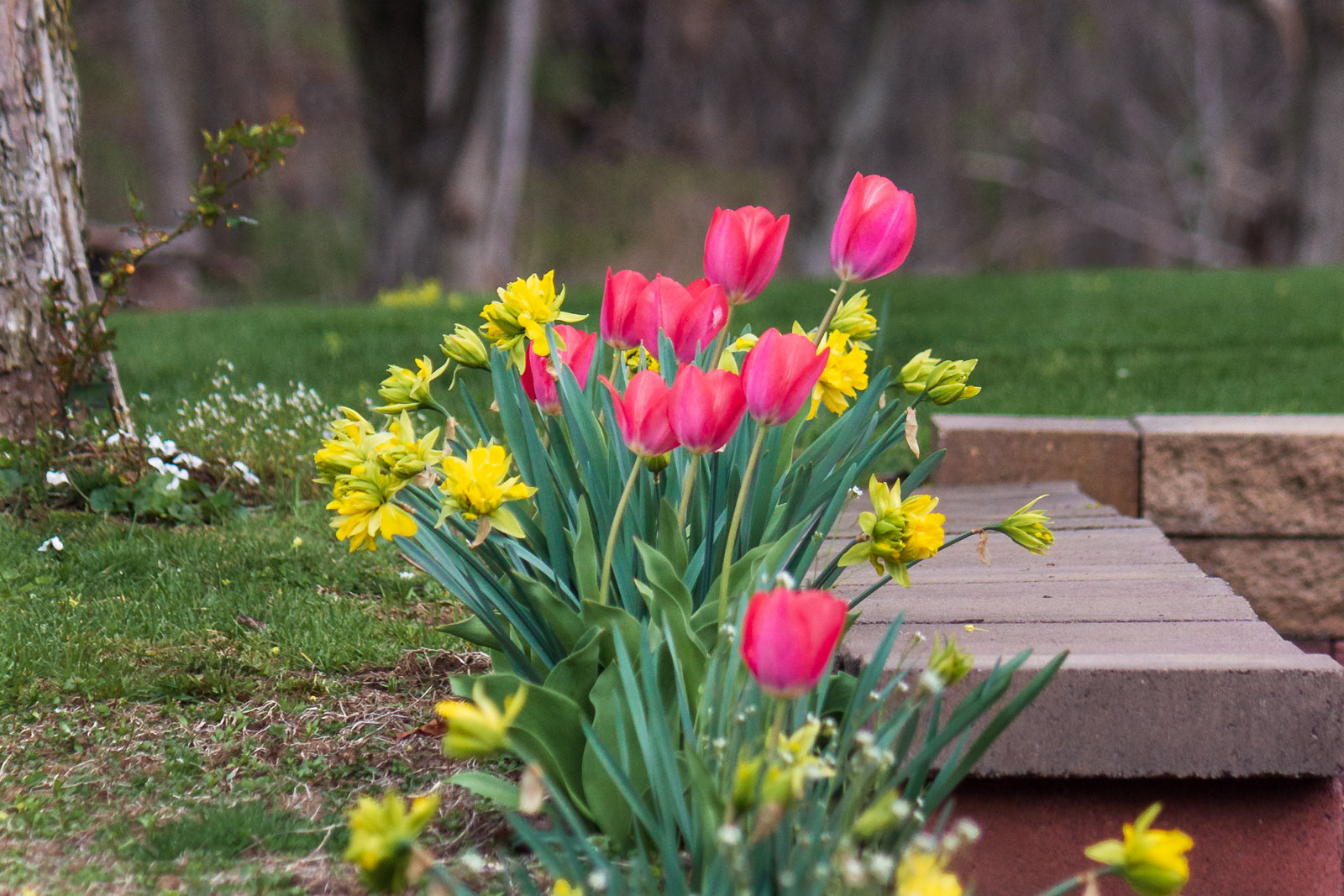 Despite feeling a lot of discomfort it was very rewarding to get out of my comfort zone and asking strangers to  take their portraits.
This is a photography skill that I want to practice more -  make people feel natural and real in front of a camera. 
​​​​​​​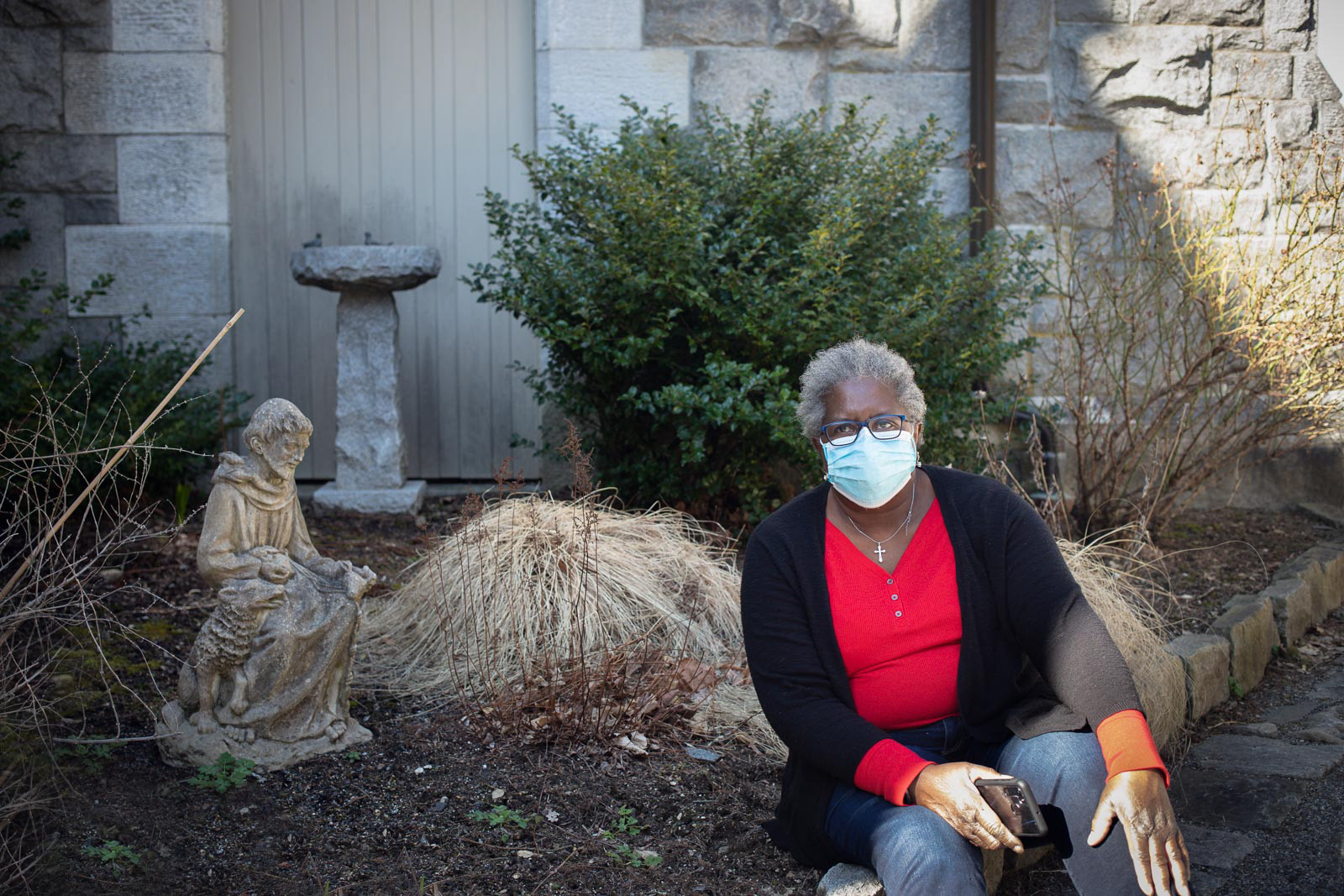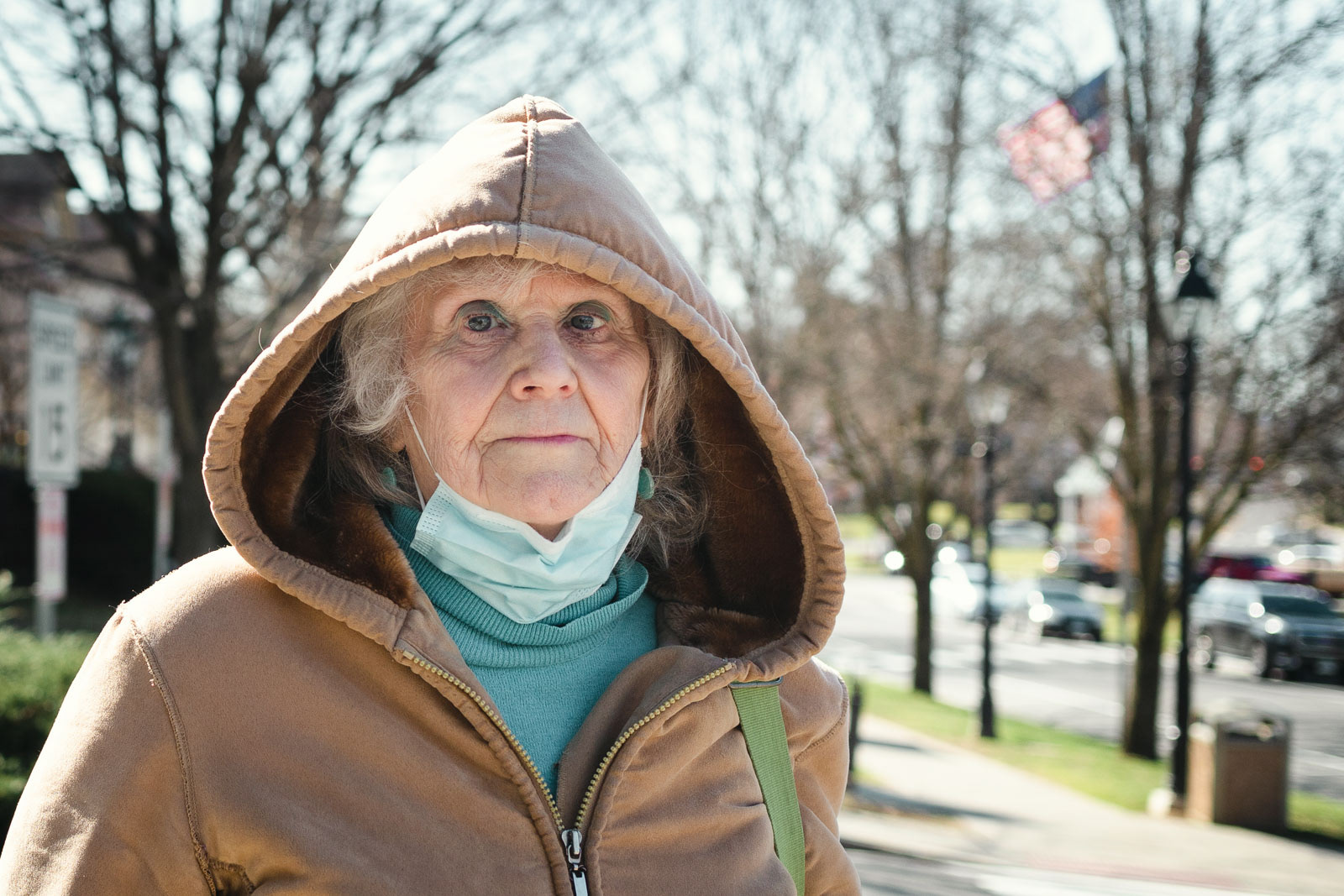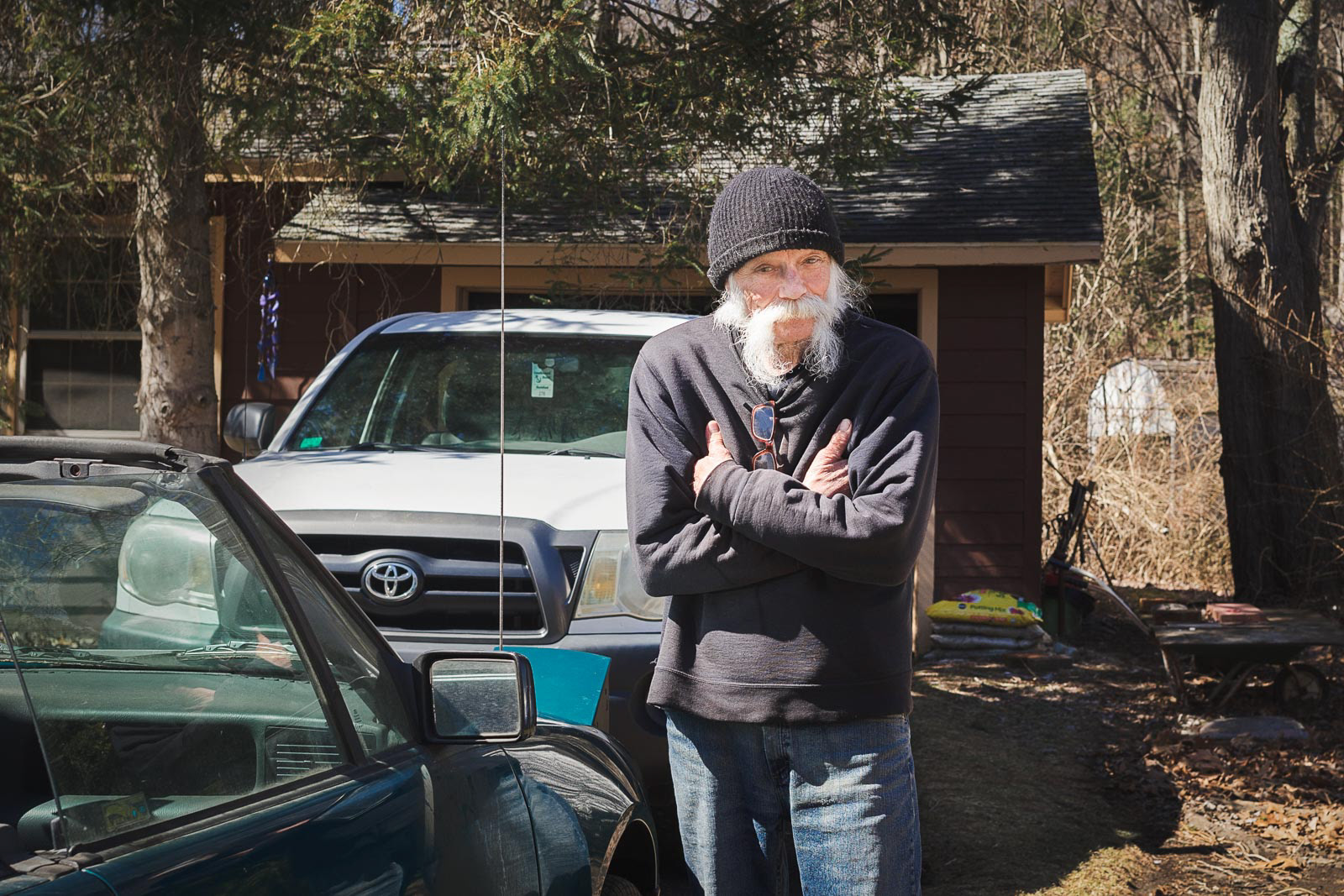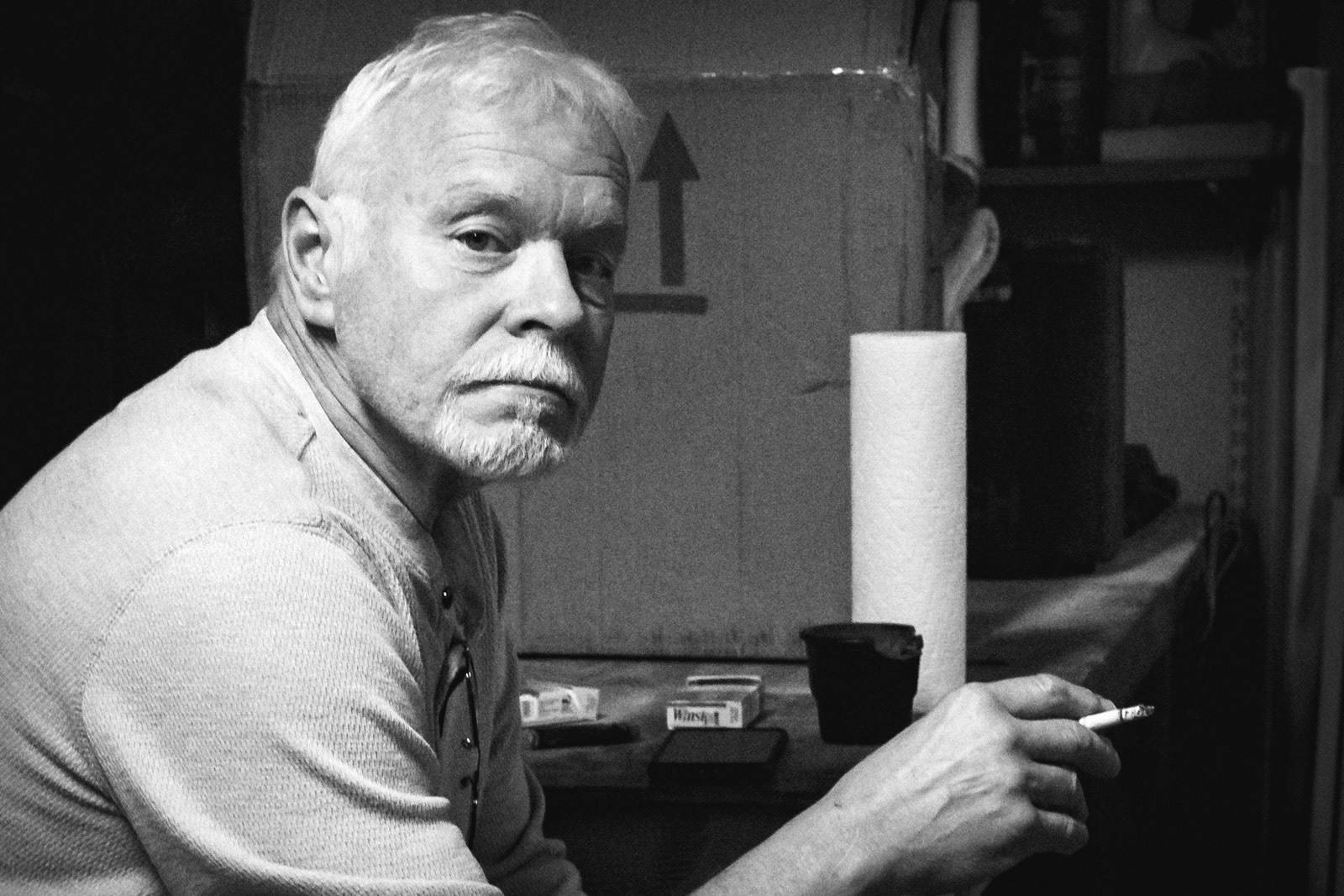 For a person like me who struggles with perfectionism, who thought that making pictures implied making 'perfect and pretty' it's been a  very eye-opening experience being part of this incredible community -
Home Photo Salon

.
 James is a very king and generous teacher and he has created a wonderfully inspiring community - so much education, so much inspiration, so much fun.
Embracing imperfections  -  Refine my ability to observe  -  Find beauty in the mundane
Shifting my focus from simply photographing things to start photographing feelings, emotions.
​​​​​​​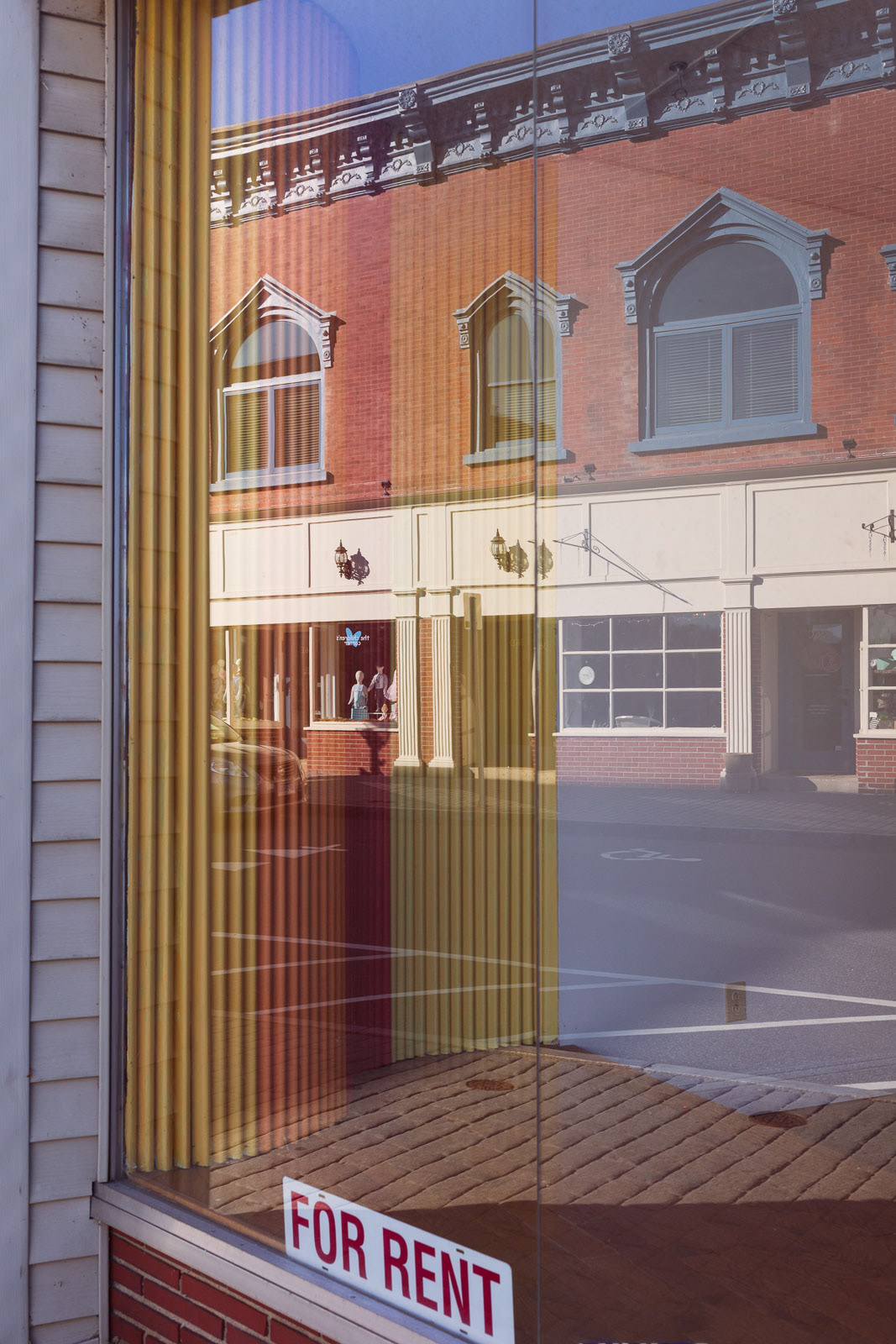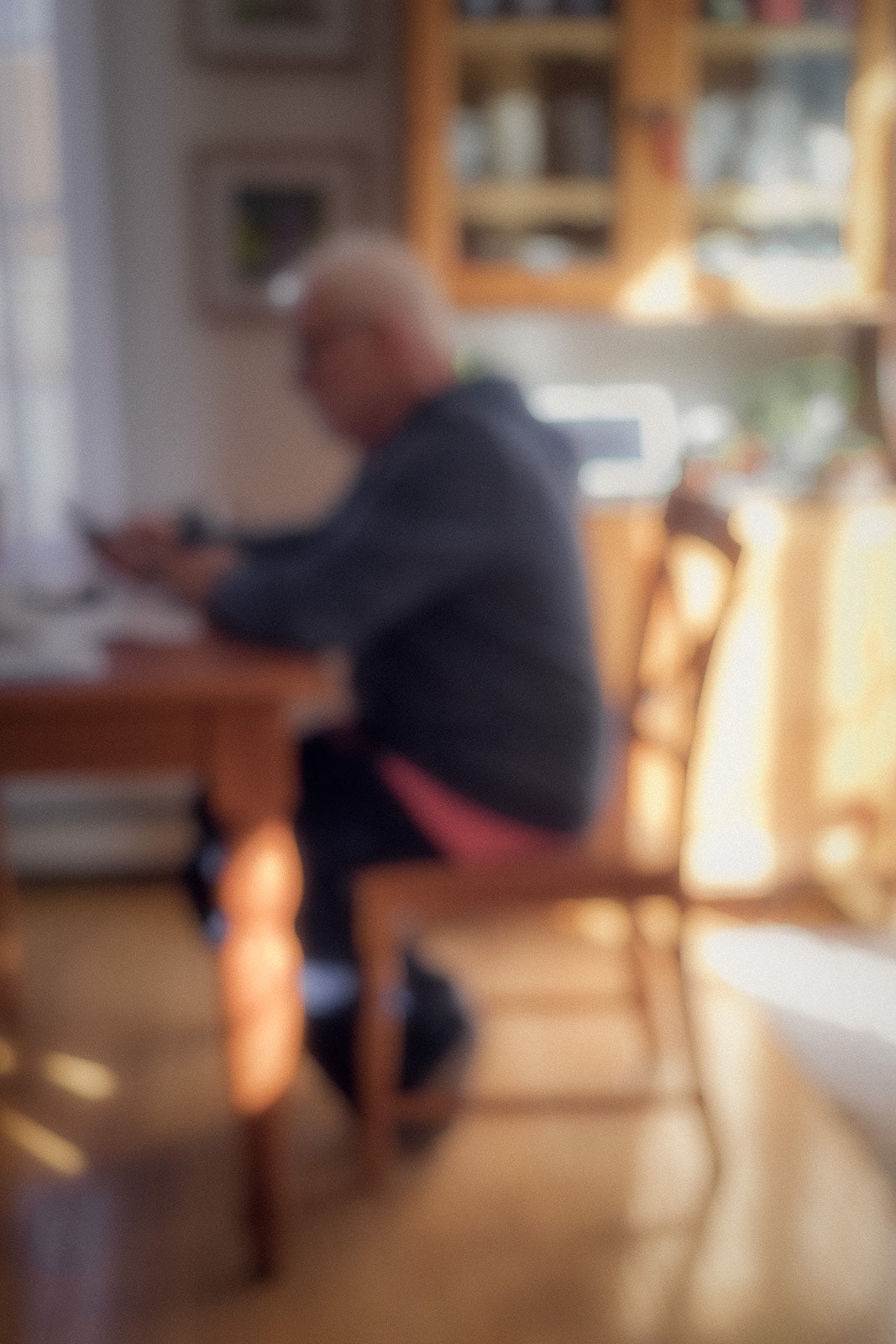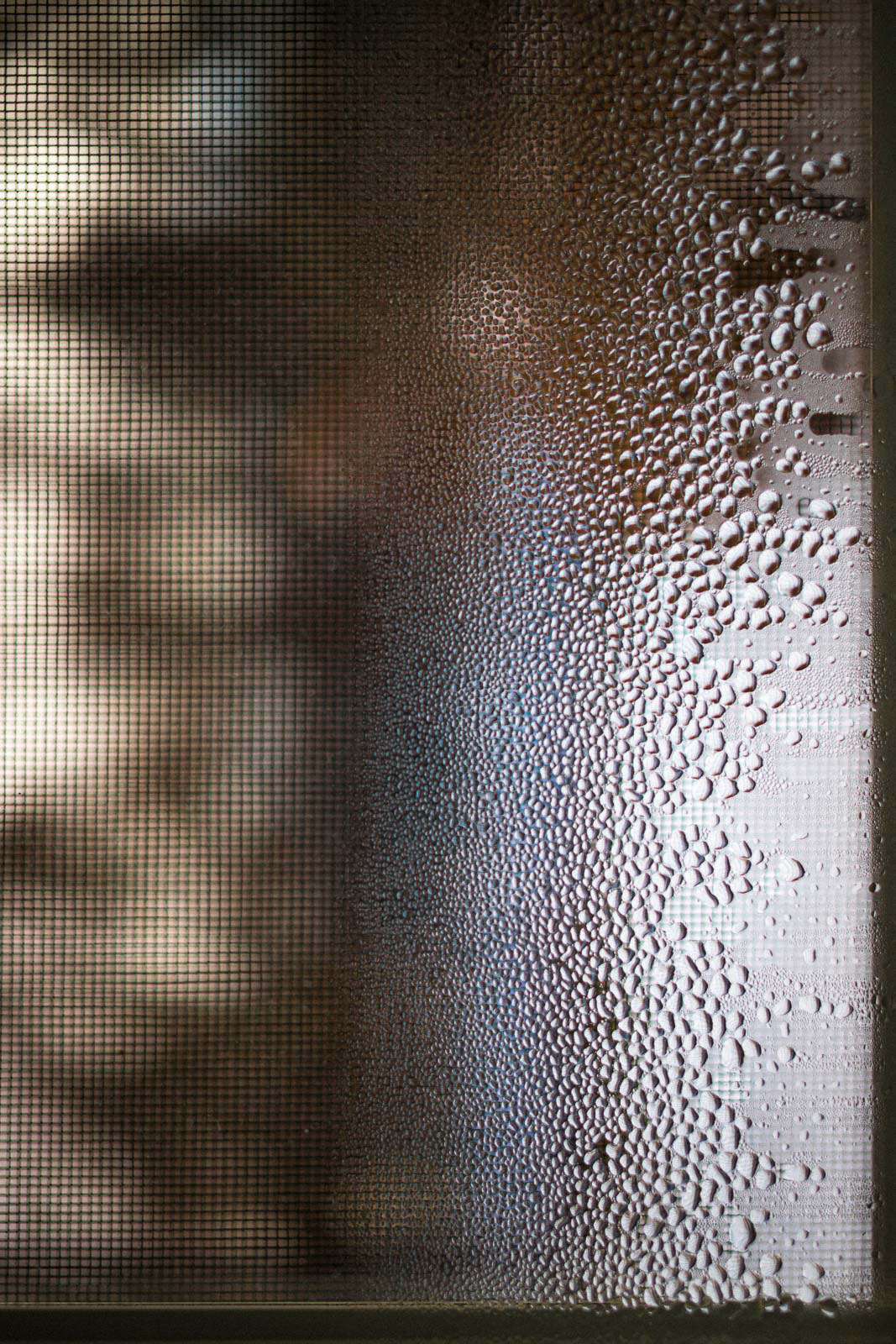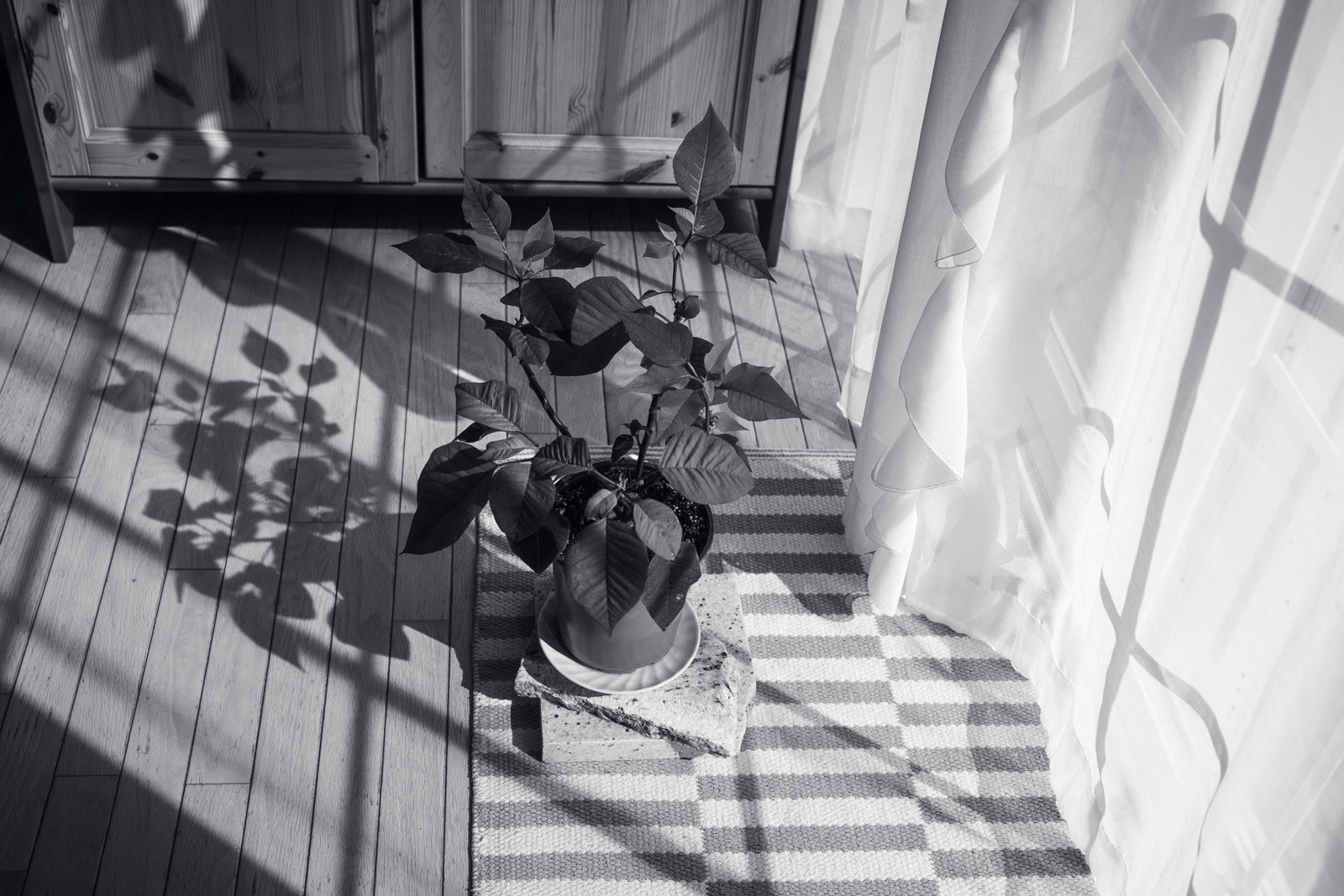 For a couple of years I had tried to join Roxanne Bryant class

 
Editing for Artists
and every time I was too late to sign up. Finally, this year I was able to register for it and I didn't get disappointed. It was a worthwhile investment.
Her teaching style is both gentle and kind. She's a talented artist who does not hold back in sharing her knowledge and expertise. Her color theory/editing class was more than I could have hoped for.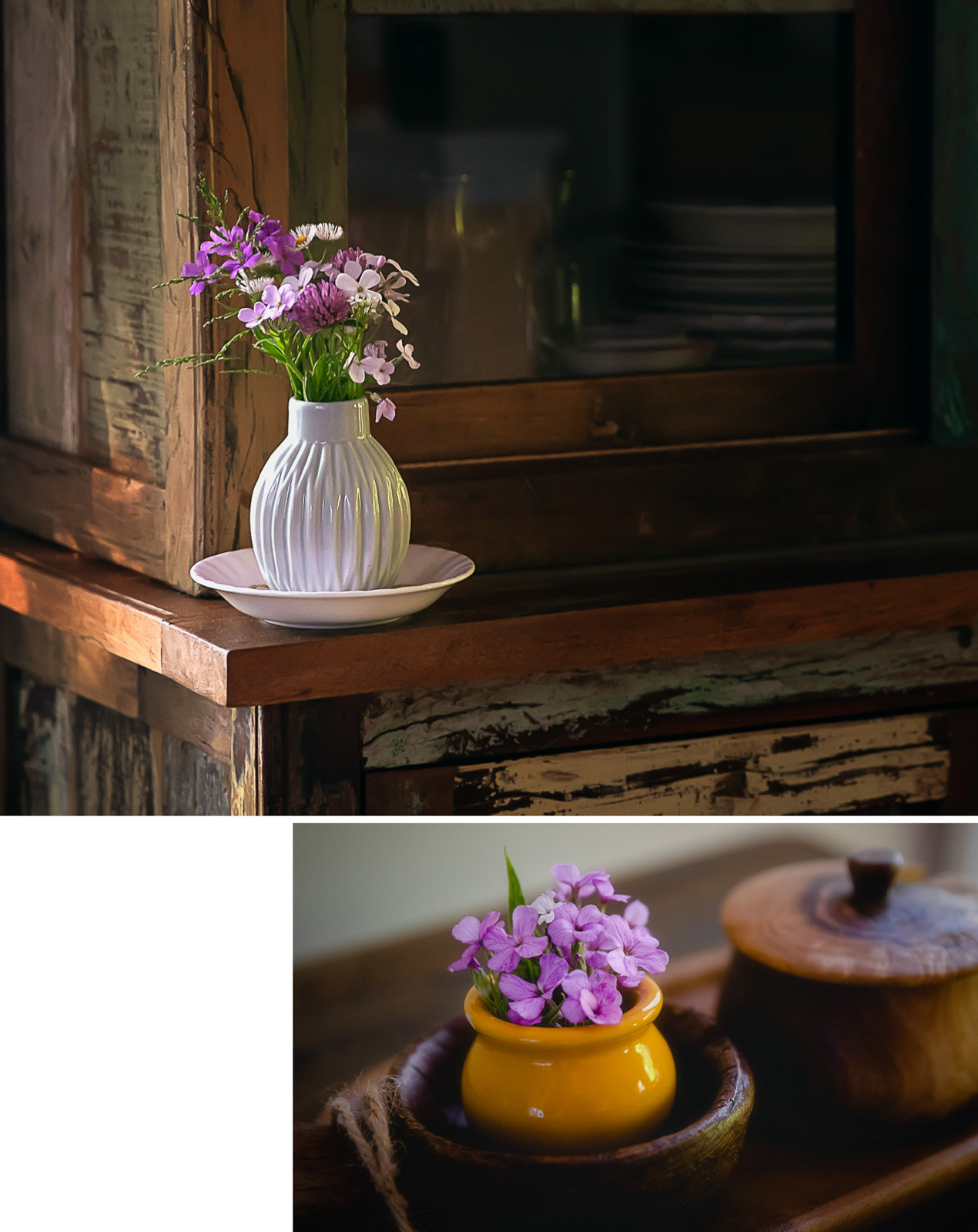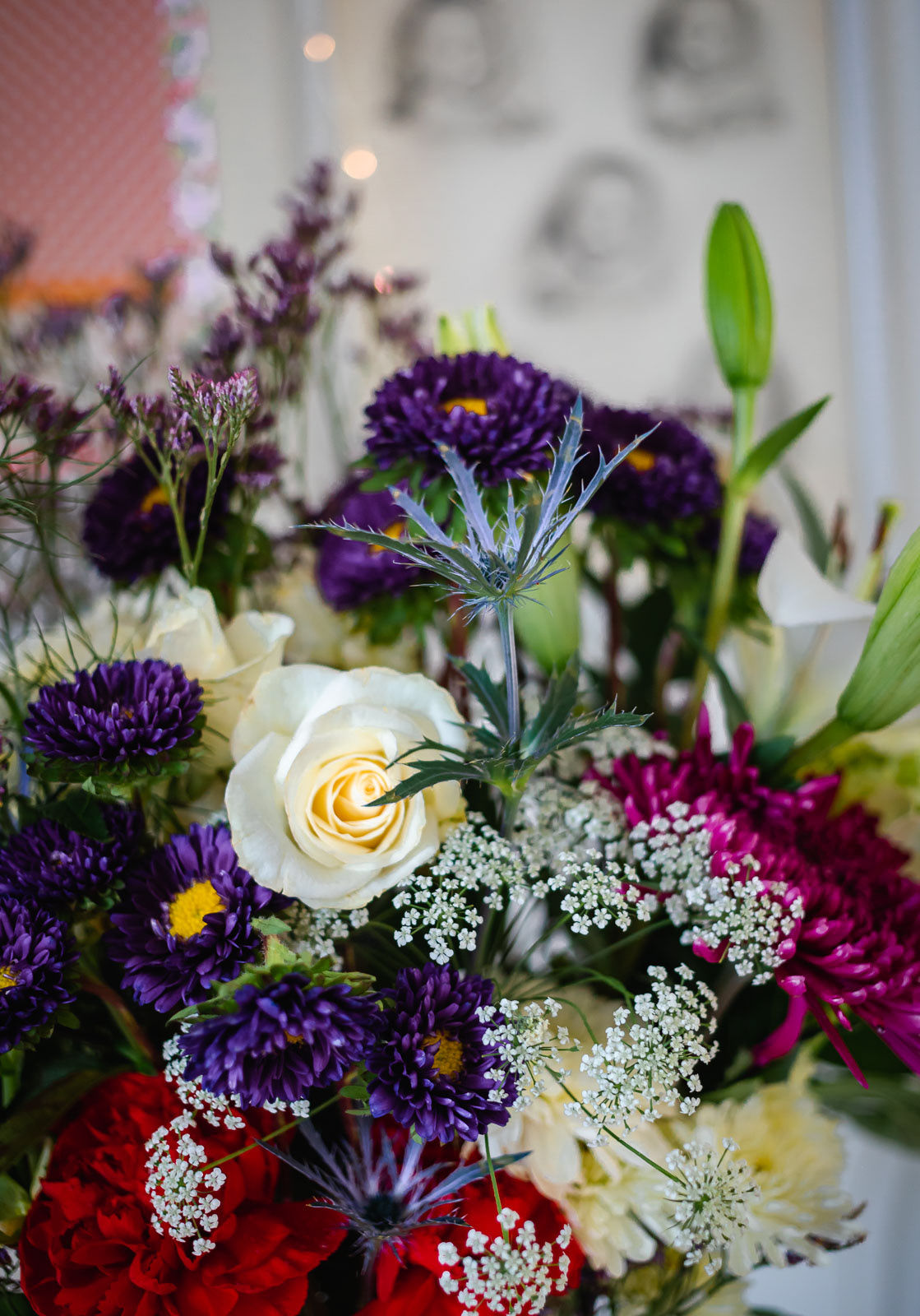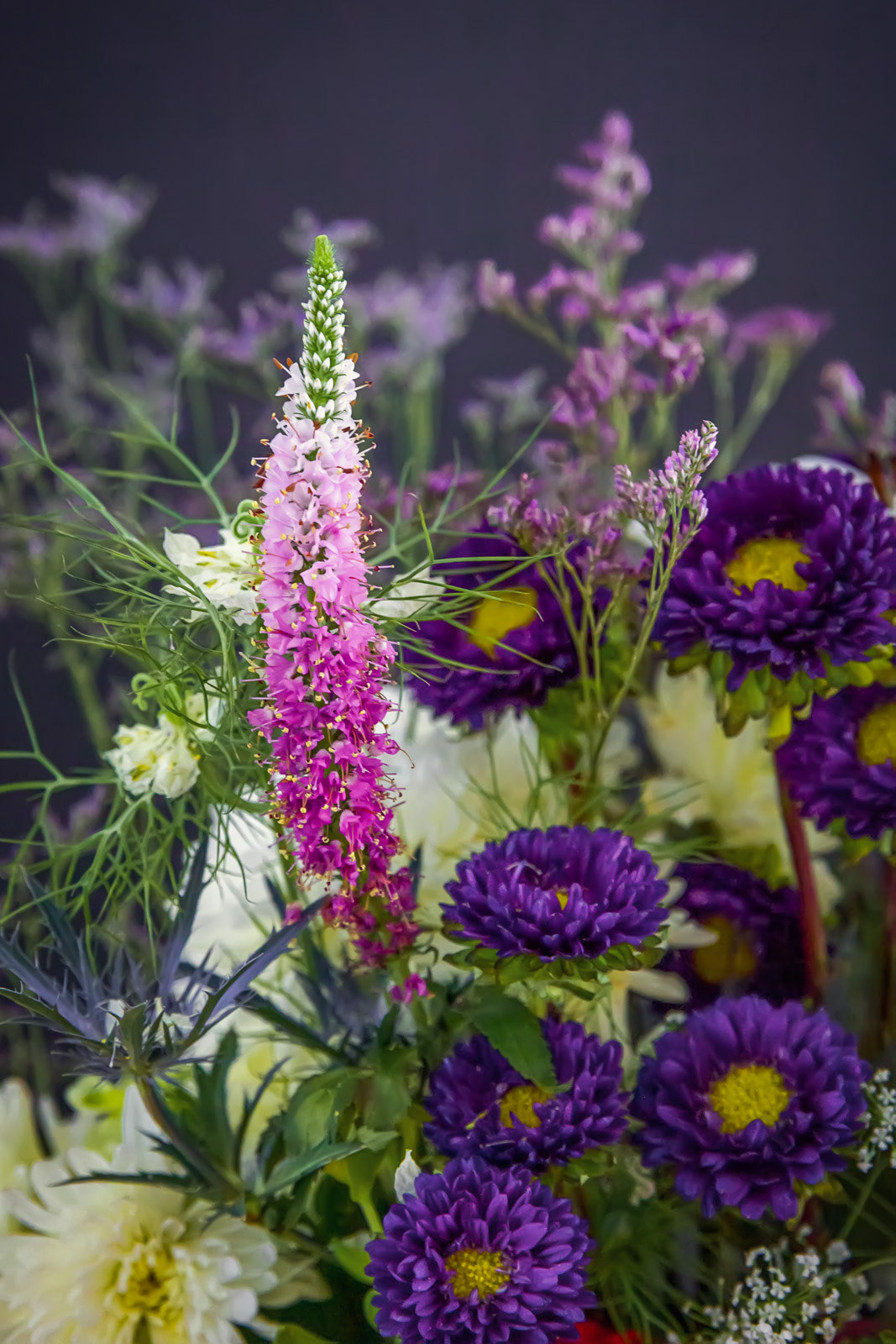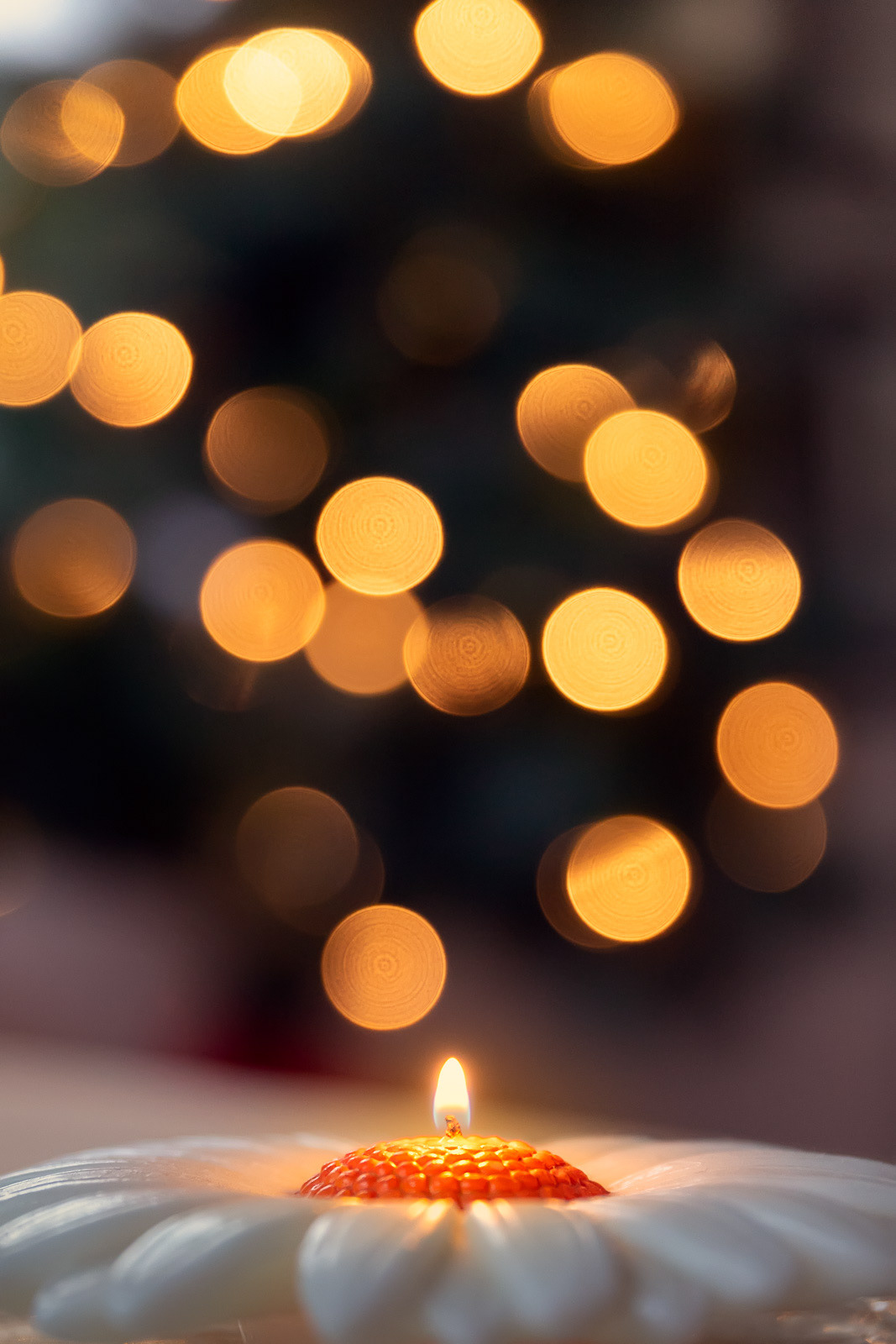 december 12, 2020
Every 5-6 weeks members of the
Home Photo Salon
will be given a theme for a challenge as a way to motivate and help photographers to create something beautiful, interesting. It's a way to help us to focus and get motivated to keep shooting, to practice and experiment. 
The first challenge was called Dreamlike. The idea was to create new work that had a dreamlike feeling keeping it within the Close to Home theme. This was not an easy challenge, mainly because it was the first time I participated on a photo challenge and I wasn't sure which direction to go.
I was driving on a misty & foggy afternoon when I drove by this cemetery. The quiet and soft mood of the fog and mist evoked an ethereal and wonderful atmosphere. I felt compelled to pull over and get inside and stroll around breathing in the fresh air.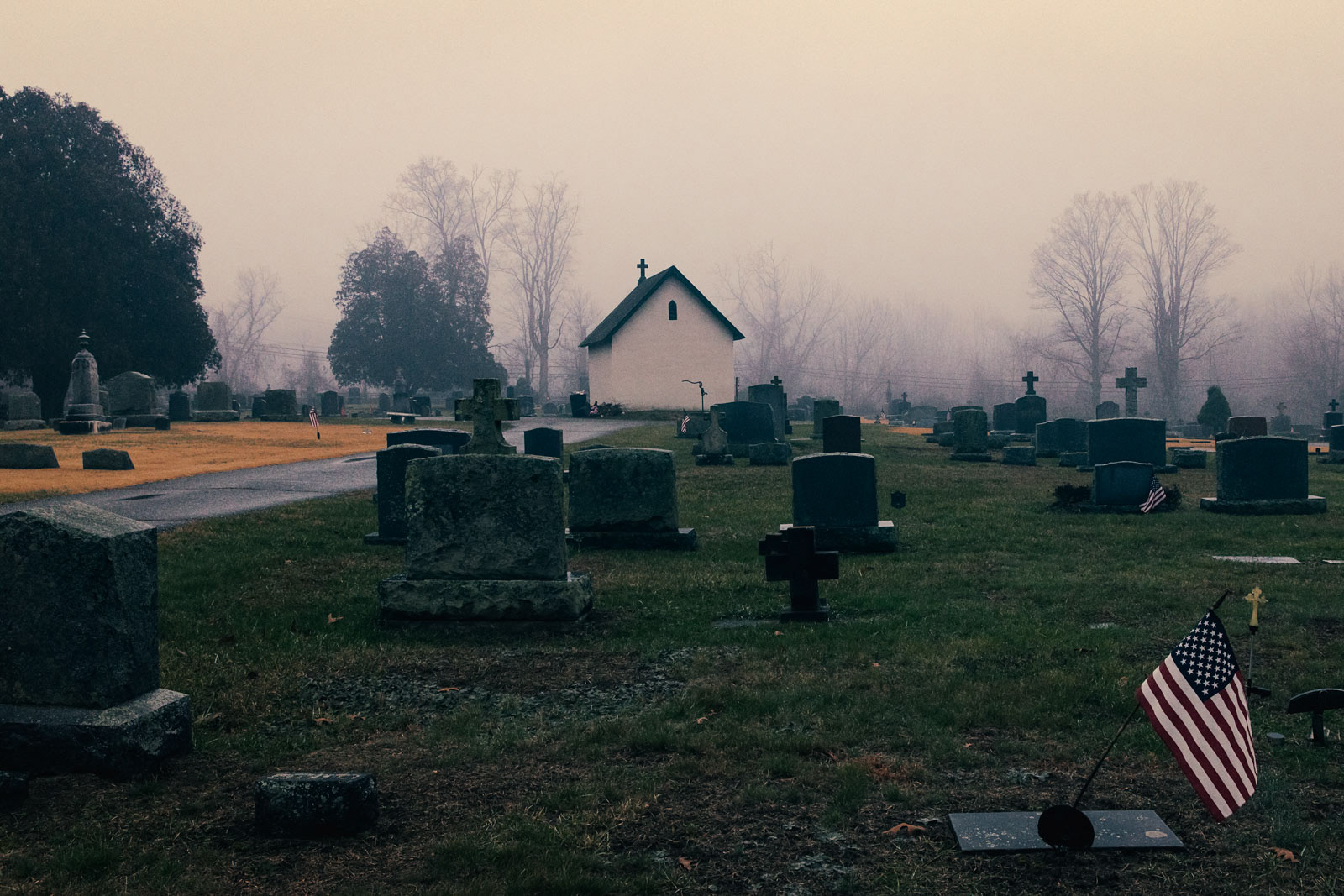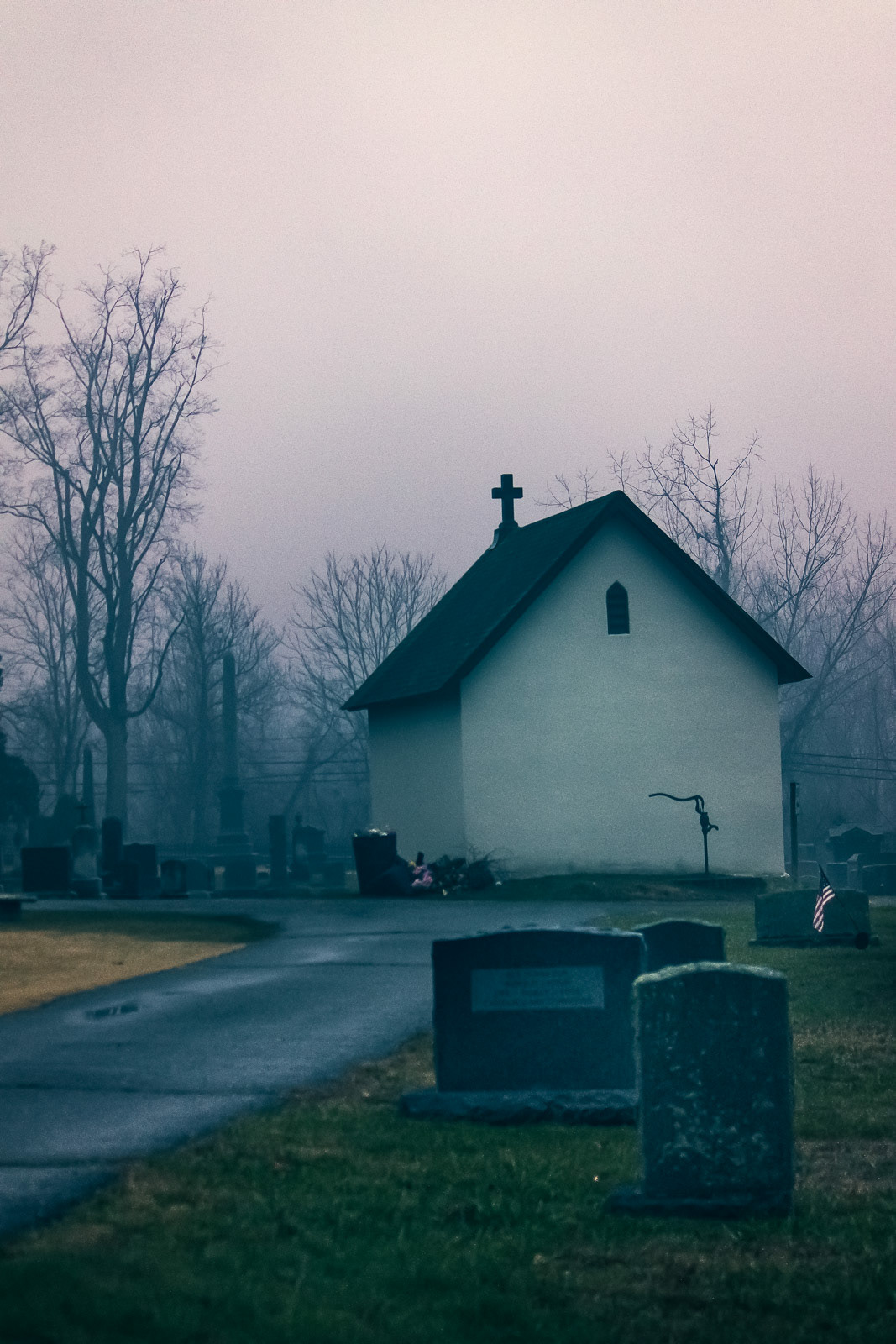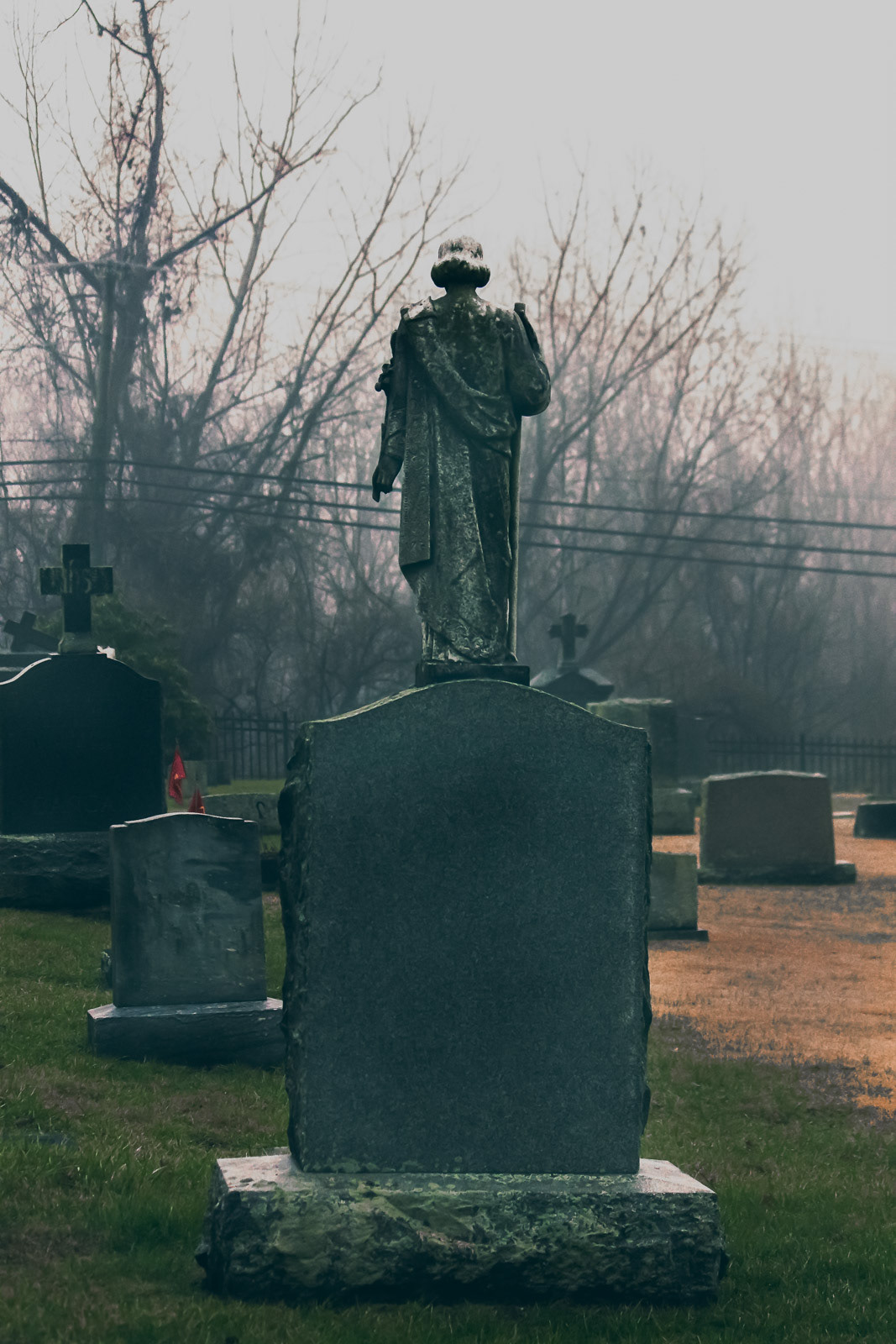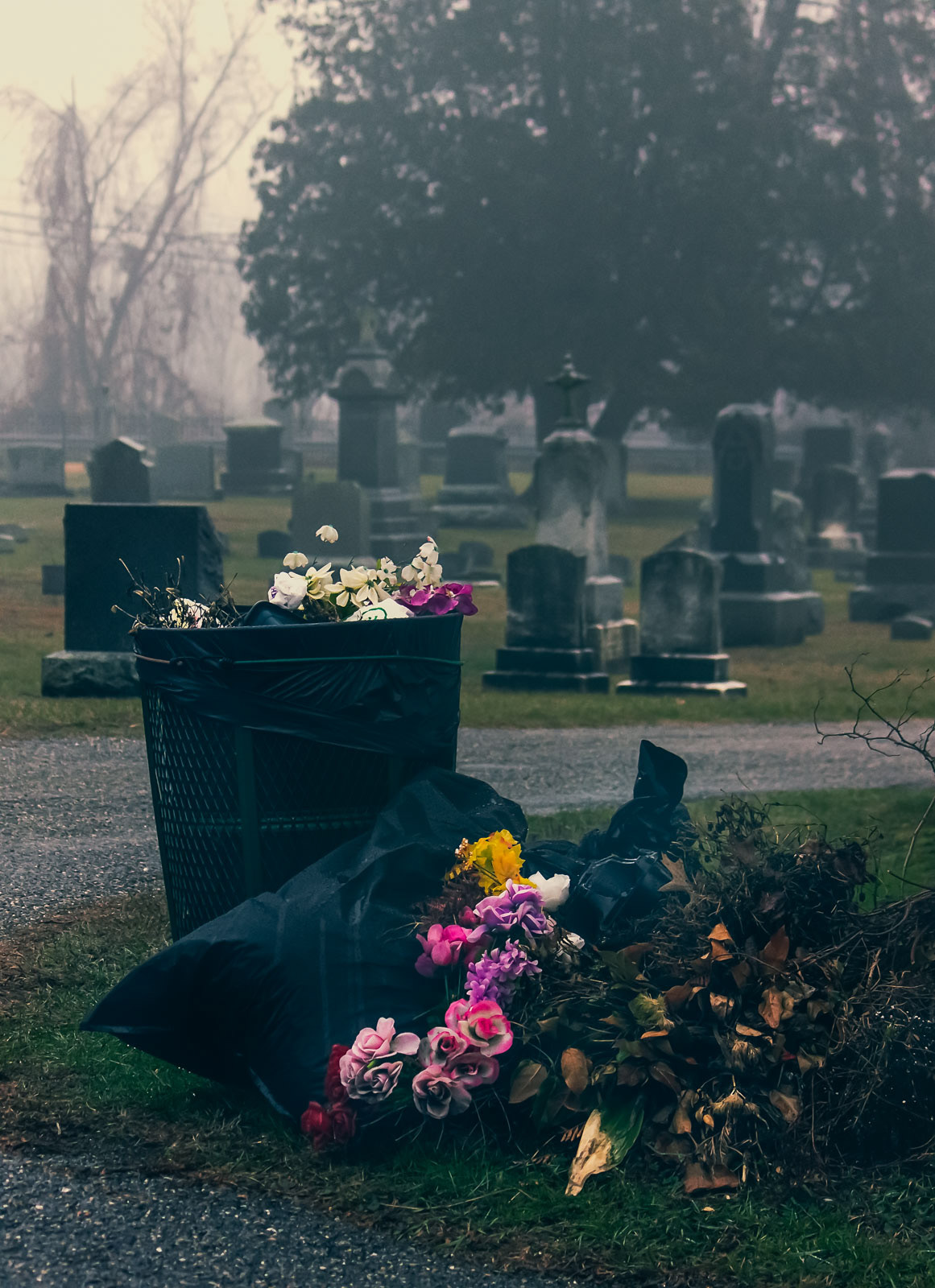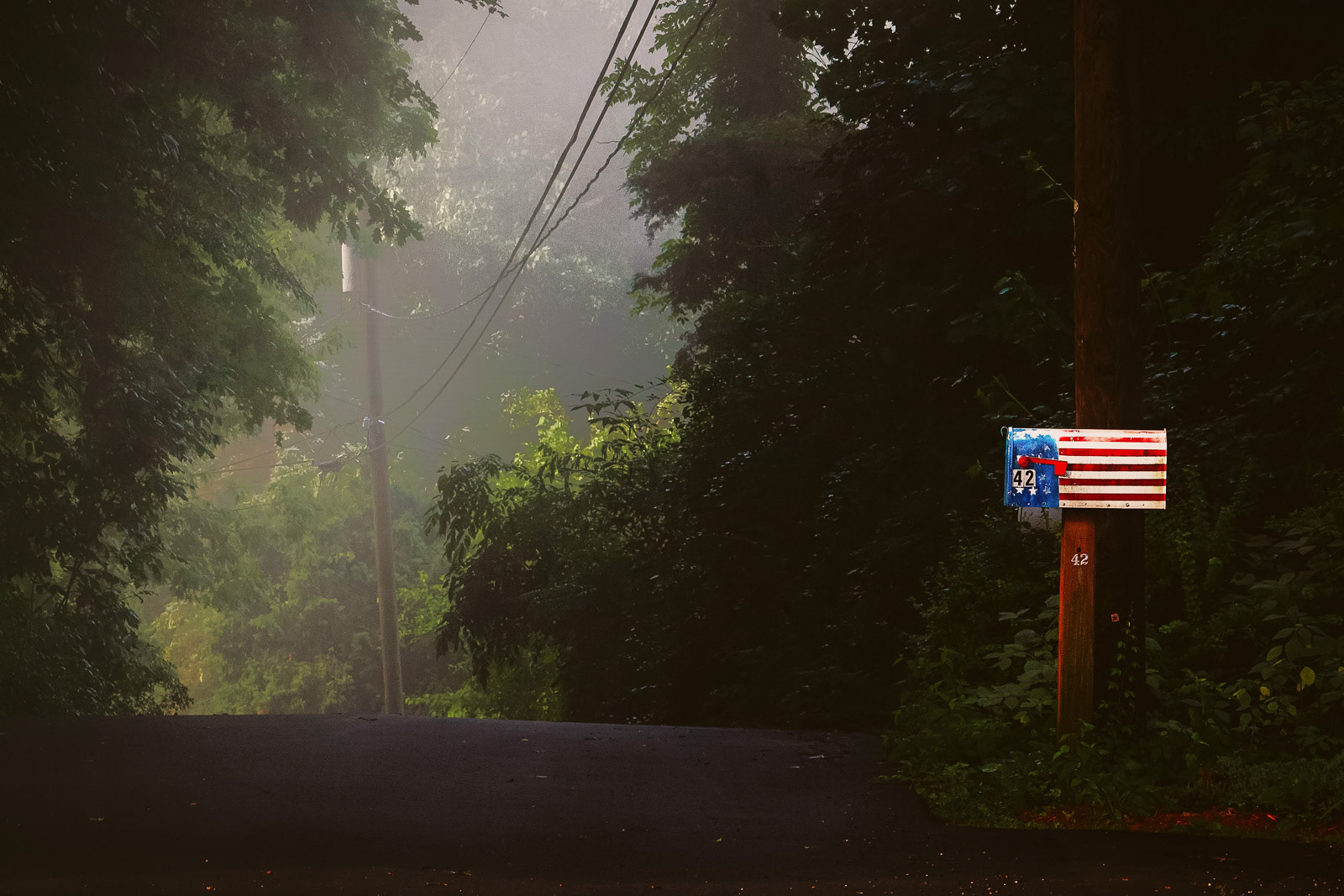 ​​​​​​I believe in serendipity, it has happened to me many times throughout my life, and serendipity is how I explain why a few years ago I signed up to received the newsletter from NYC photographer
James Maher
. 
Last summer, he came up with an idea of a  contest to stimulate photographers to start shooting more during the pandemic. The contest - 
5 Blocks from Home
 

- was to send to him a series of five photographs taken anywhere within a five block distance from home, or in our home. Gladly, I got the 3rd place in the contest - Hooray!
Inspired by the response to the contest James came up with an incredible concept to create an online group and invited me to part part of it -
Home Photo

Salon
 - a community of people passionate about photography, an anti-Instagram place. Being part of this group has inspired me to shoot more and has pushed me out of my comfort zone when shooting,  plus it has lots of education.  
James Maher is most known for his street photography and this is the genre I had the least experience and interest in my photography journey, so there was no rational reason for me to sign up to his newsletter but 
serendipity
had its way and it couldn't had brought me to a better place.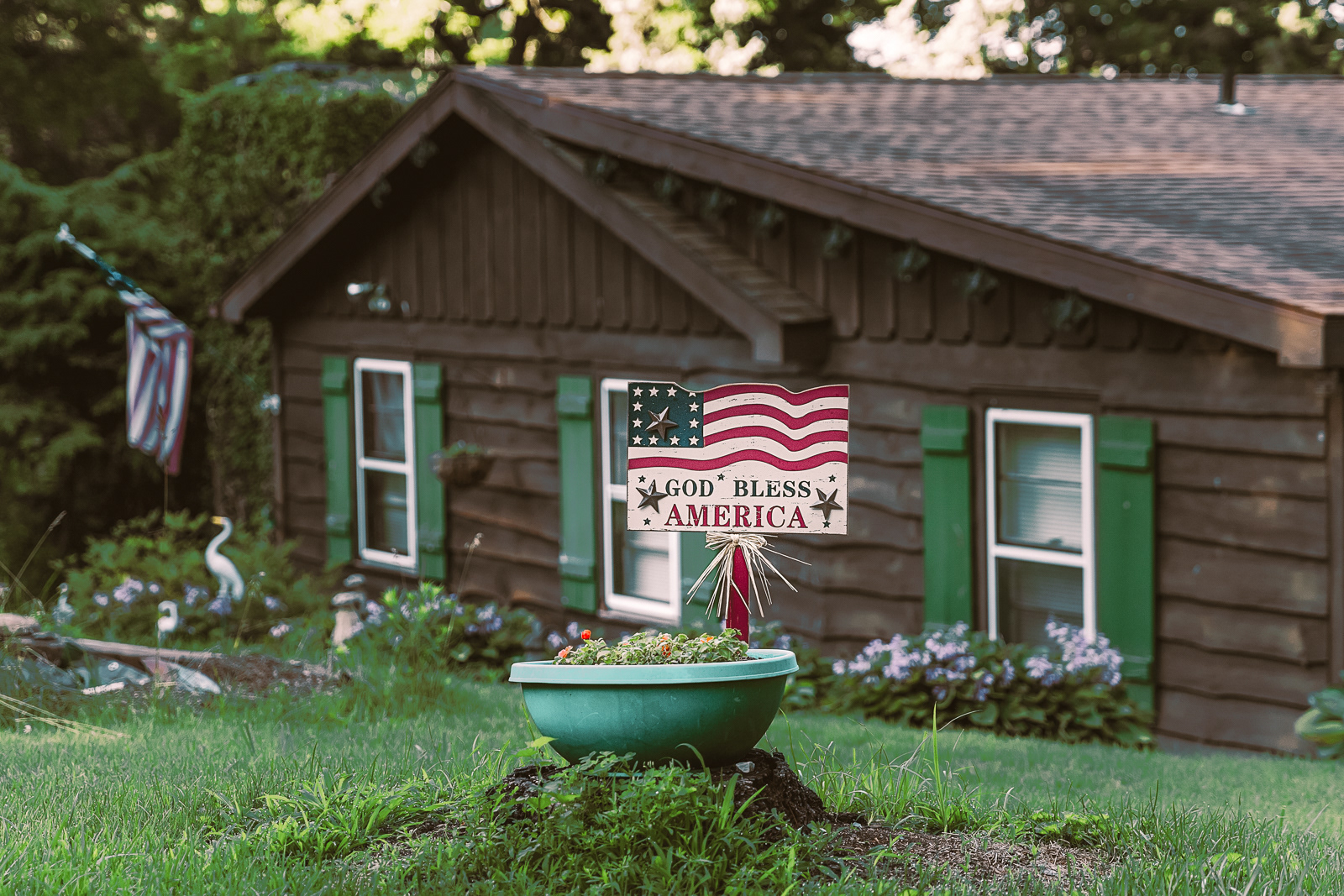 October 09, 2020
I am beyond grateful to my friends Lucia and Mark who offered us their beach house in Cape Cod so my husband and I and my niece Fabiana could be together.
Not being able to see my family on the other side of the continent, and hugging friends, I feel fortunate to have a nice home to feel sheltered and safe during quarantine, but having a chance to travel close to home to a beautiful seaside town helped us relax and recharge, and most importantly, be together.
We returned restored, our minds at peace and our souls content.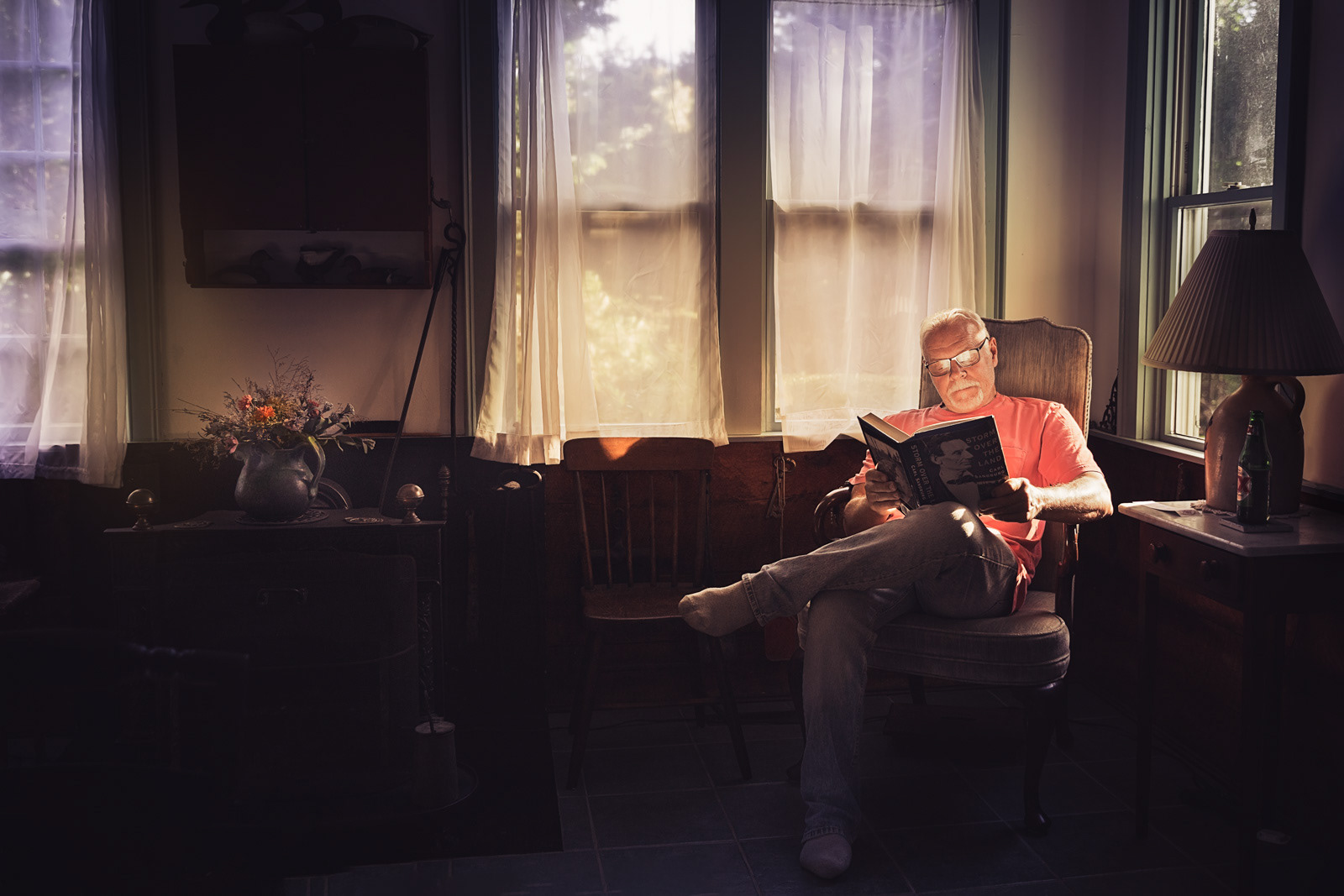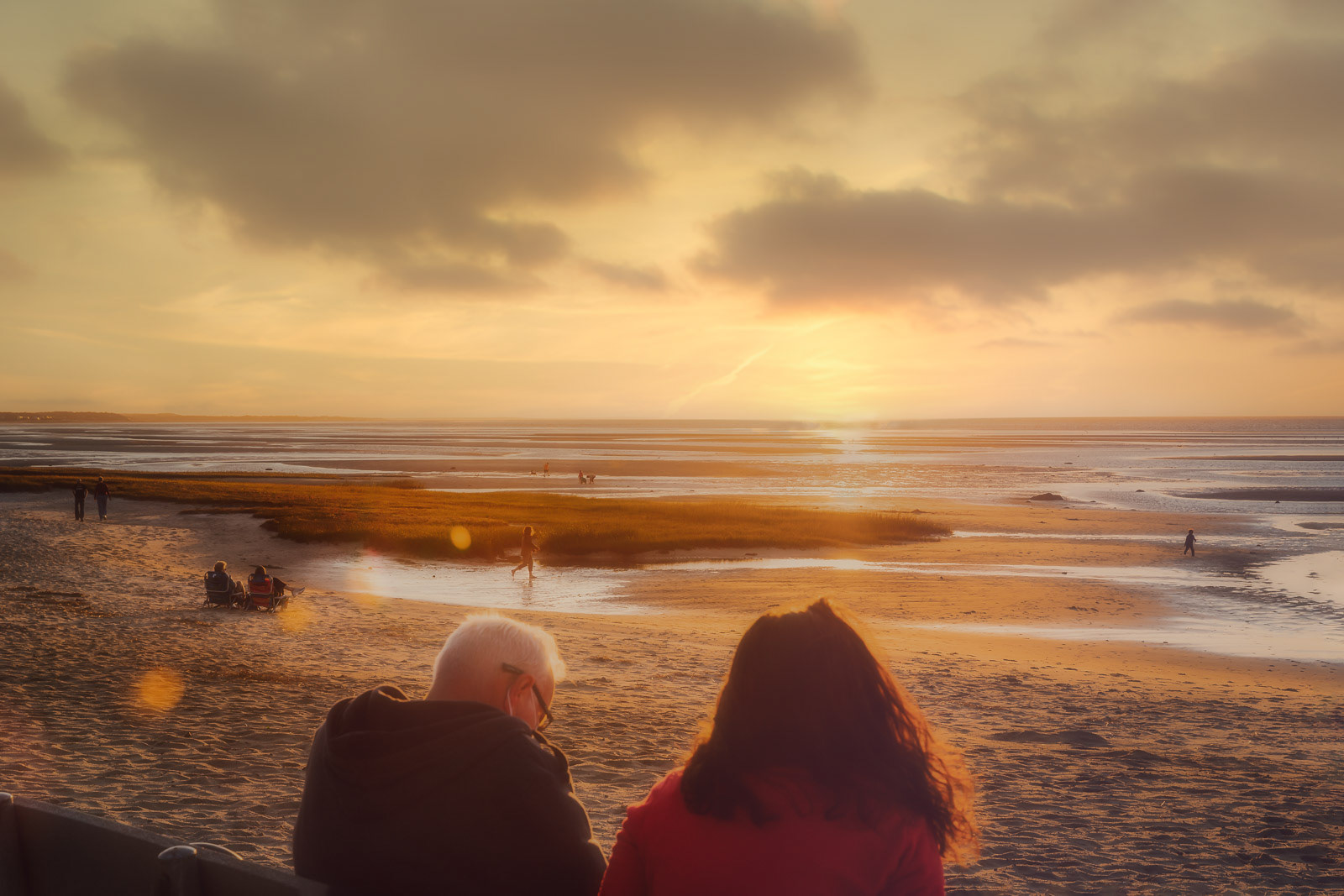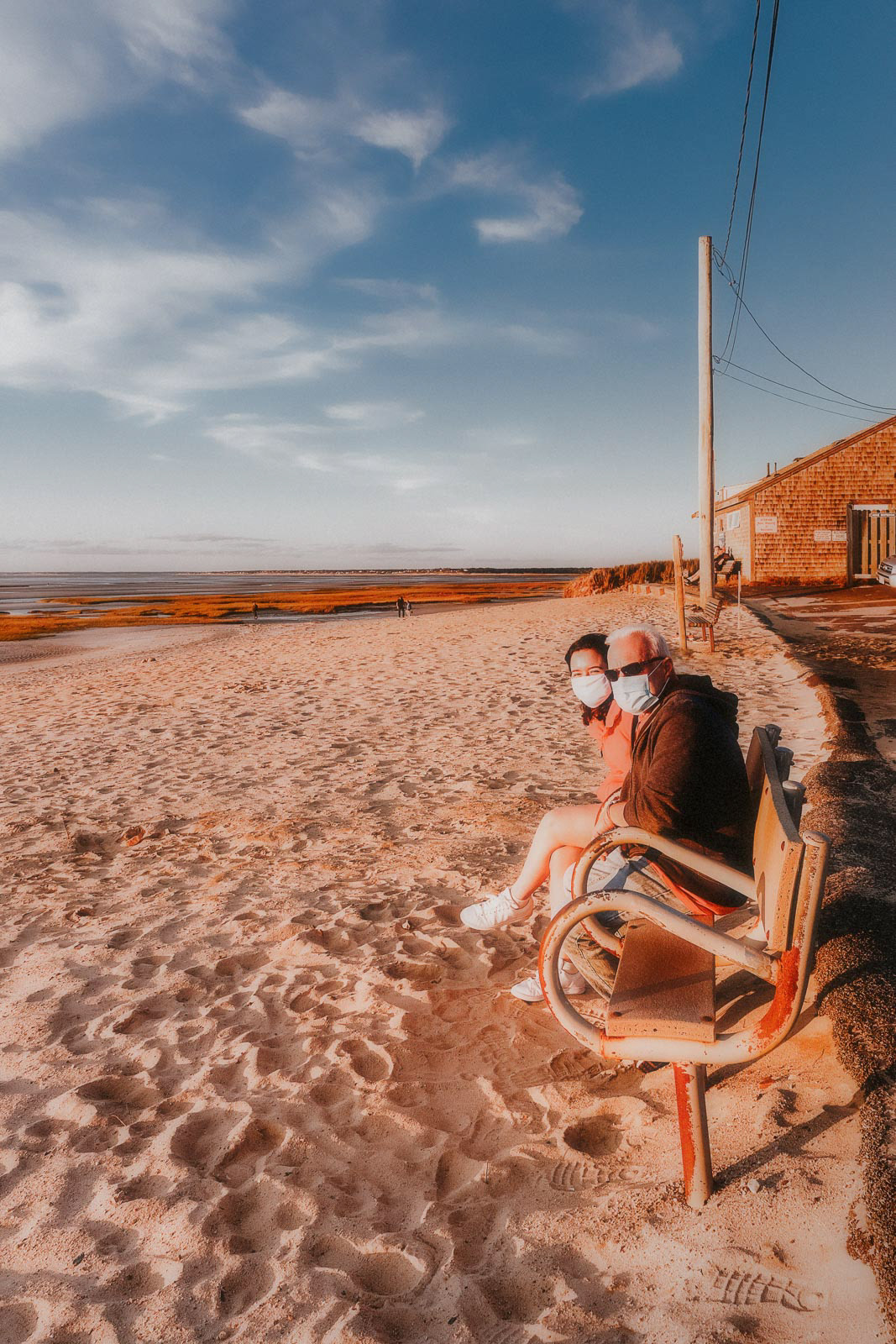 Every time I am in Cape Cod, Joel Meyerowitz's 
Cape Light
- a serene and contemplative color photographs of everyday scenes transformed by the stunning natural light of Cape Cod is in my mind. It is a captivating book, one that inspires me to pick up my camera every day, especially when in the Cape.
I wonder if the collective feeling of gratitude we've seen all around the world will become part of our daily lives or will it vanishes with the pandemic...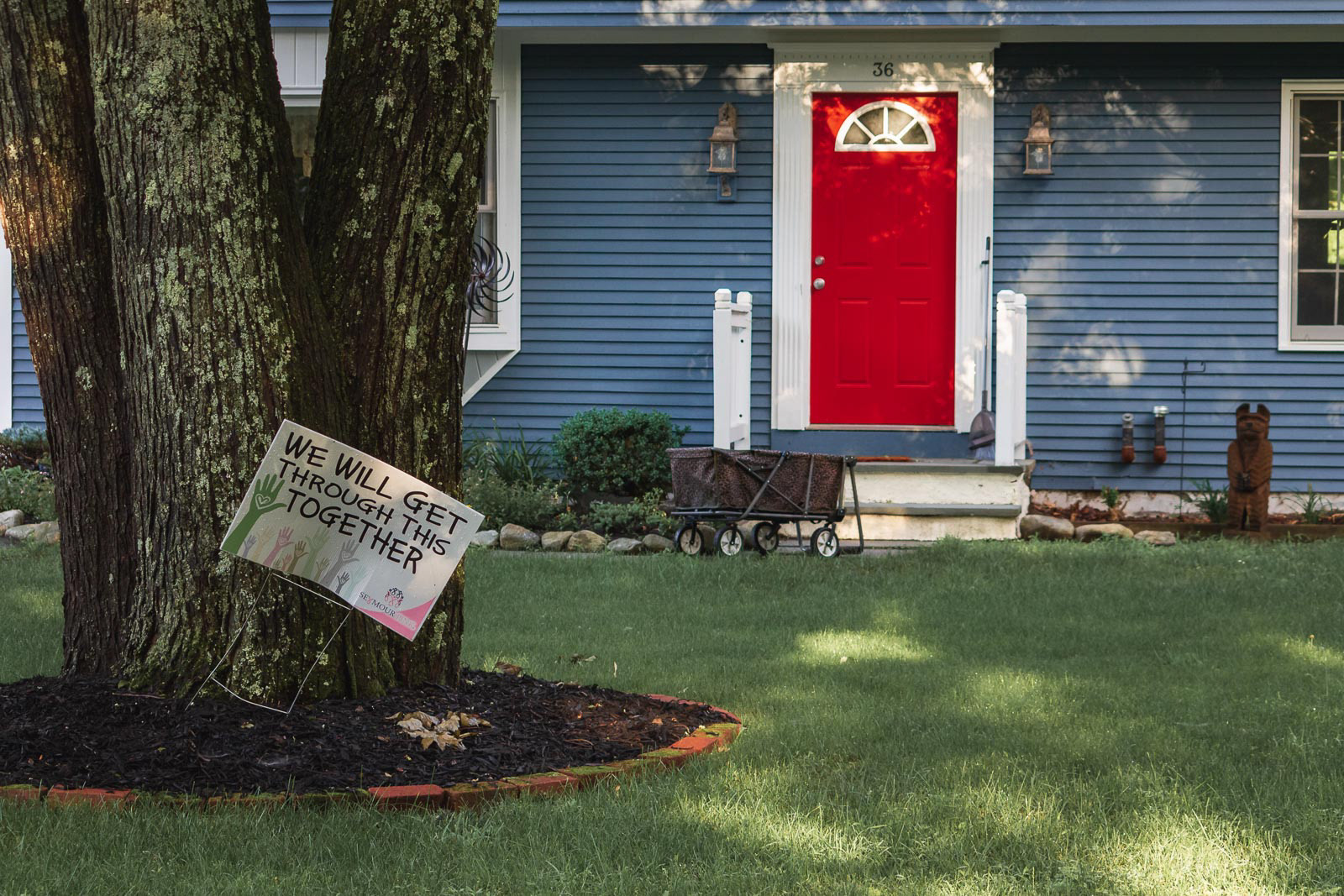 Blogging was my first experience with Social Media and it was a very fulfilling experience. It was a place of creativity and friendship. I had the joy to meet some of these new friends personally, and to these days we are still in contact. It was at that time I discovered a new way to express my creativity and I found a new passion - photography.
I don't think Social Media is bad, at least it was not in the beginning, and the concept is great - it enables us to stay in contact with family and friends around the world; to find new friends and like-minded communities; to find an outlet for creativity and self-expression. On the other hand, it has become a place that exacerbates feelings that others are having more fun or living better lives than we are, triggering feelings of anxiety and inadequacy about our lives or appearance; plus cyberbullying, self-absorption, and so on.
I feel I am losing the joy and pleasure I have when shooting, I am becoming entangled in getting more engagement and likes from an audience of strangers that could care less about my photography.
It's been a long process to stop worrying about who will or won't see my work, to stop worrying about who will or will not like my work.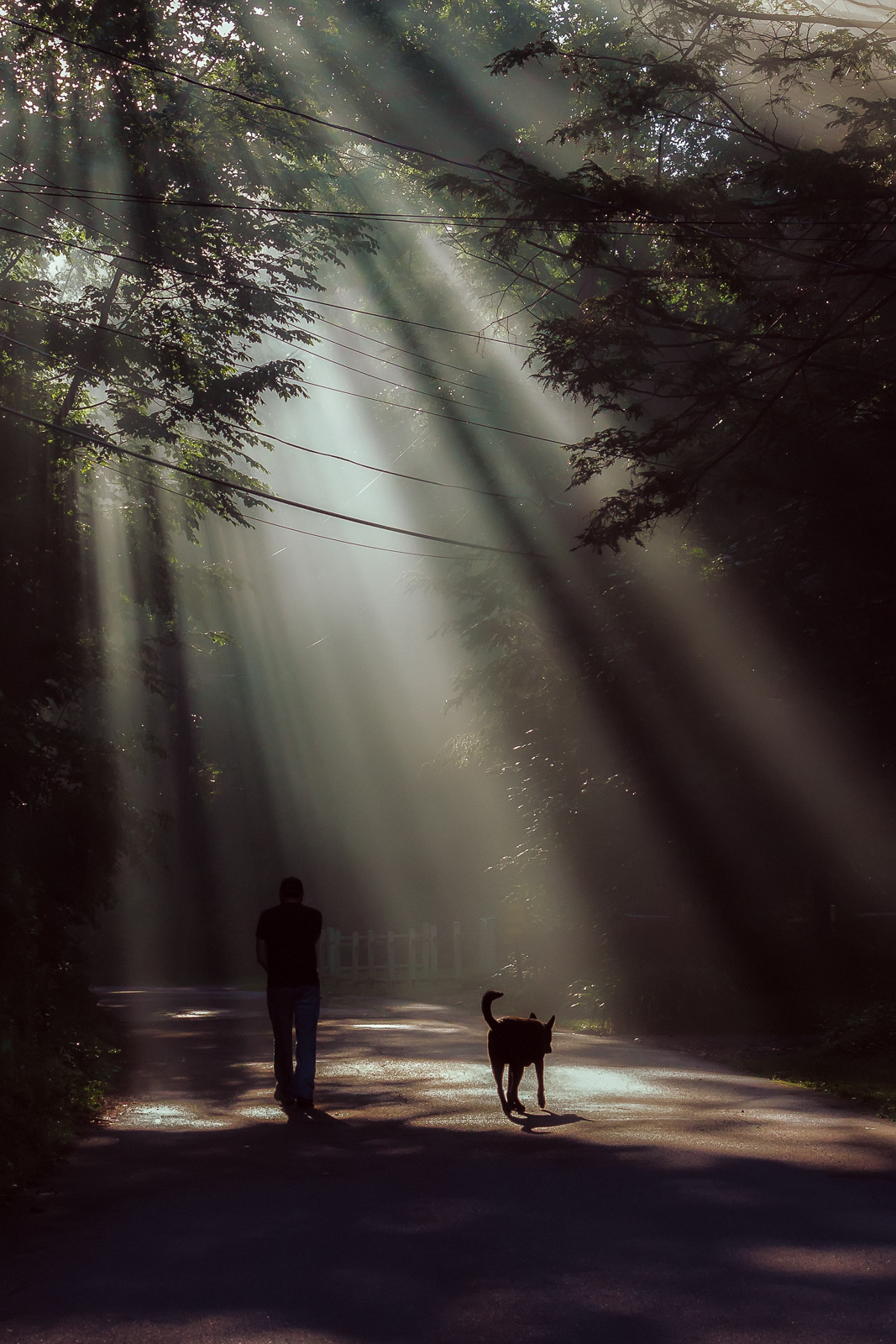 May 25, 2020
I watched a Memorial Day Parade for the first time in 2019 on a beautiful sunny day, and I was almost as excited as the children in these photos.